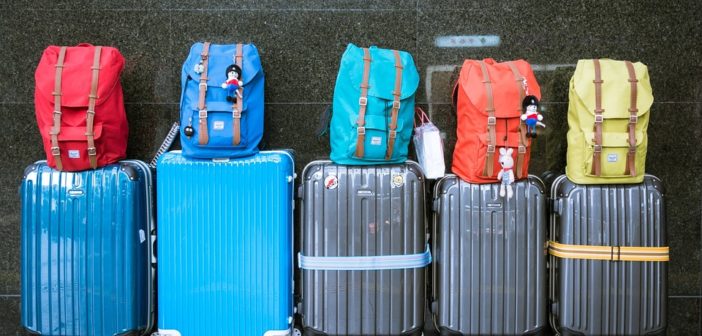 How To Make Your Travel A Luggage Free Experience
WeCcarryy, a luggage pick-up and drop off service allows you to travel baggage free and can be a useful service for seniors.
Parents often wish to pack the universe when they are visiting children. Last May, Mrs Singh of Mumbai was visiting her daughter in Delhi and wished to carry few crates of Ratnagiri's famous Alphonso mangoes for her beloved grandson. She finally abandoned the idea, given that 'extra baggage' on account of the mangoes' weight was going to be an expensive one. "Finally, I just took one box of 12 mangoes, instead of the 3-4 boxes I had planned earlier," rued Mrs Singh.
Senior citizens in India are often shuttling between cities, visiting children settled outside the home town. One problem many of them face is carrying heavy luggage. In some cases, like Mrs Singh's the problem is because of the hefty 'extra baggage fees' charged by airlines, in case the luggage weighs beyond the stipulated weight limit allowed by the airline.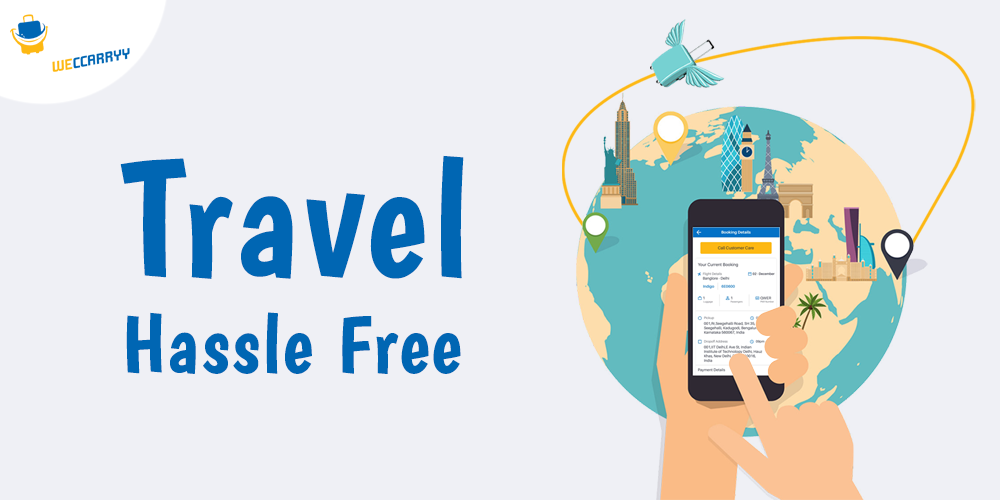 The other problem is the lengthy queue at every counter in the airport. And while most people prefer to do a web check if they are flying, often the baggage drop off queues are lengthy and inconvenient to older people. In other cases, even with radio taxis available on demand, it may be difficult for an older person living alone to cart the luggage to the airport if there is no one to help. "I live alone and on the third floor. Every time I travel, I pay some amount to a local shopkeeper, who sends his errand boy to come and lug my suitcases all the way downstairs to the cab. It's a hassle," says Mrs Nair, who visits her son in Mumbai often.
Services like WeCcarryy could go a long way to help senior citizens like Mrs Singh and Mrs Nair solve their luggage related problems. Started in November 2018 by Nayyan Mujadiya (Founder & CEO); Vandan Mujadia (Co-founder & CTO) and Priya Gheewala (Co-Founder & COO), WeCcarryy provides luggage pick up and drop off service at the customers' doorstep. The customers book the service through their app , available both on iOS and the PLAY store. The luggage is picked up and delivered to the customer's destination within six hours of their arrival. "This makes the journey seamless and smooth saving the passenger's precious time," the founders feel.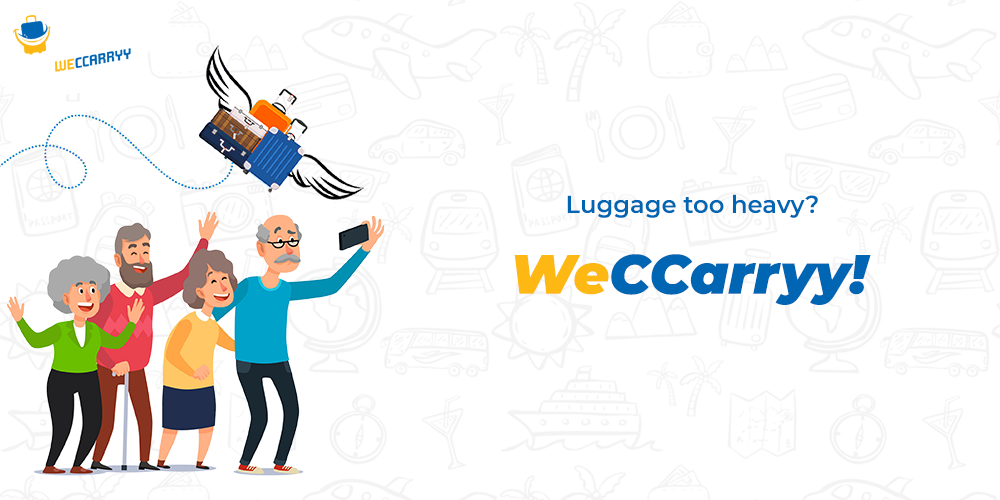 To ensure safe transit of the luggage, it's locked with a one time use galvanized lock. The luggage is also insured with a leading insurance provider, making the whole experience worry-free for the customer.
Currently, the service is available only in Bengaluru, Mumbai and Delhi. They also have a list of unacceptable baggage which ensures the customer knows what could be sent and what is best kept back at home, to avoid any problems during the pick-up and delivery and en route. You can find it here.
Journeys are not without hiccups and in case of delays in arrival, WeCcarryy can store the customers' luggage for 24 hours. Despite renovations and better facilities, airports can be a vast and confusing territory for many elders to negotiate on their own. Trolleys are often in short supply and walking around with heavy suitcases is not an easy task. Add to that long check-in queues, delayed baggage arrival upon landing (statistics say, an average traveller waits 25 mins at the baggage carousel for luggage to arrive) and sometimes even damaged baggage. We have all had stories of broken suitcase tops, damaged trolley handles and even broken goods. The problems become larger when the traveller is an older person, who may often have ailments or mobility issues. A service like WeCcarryy ensures it keeps the traveller free from the hassle of it all.
To know more:
https://weccarryy.co.in/
Call: 080-470-92957
Download app: Play store link: https://play.google.com/store/apps/details?id=com.wecarry&hl=en
App store link: https://itunes.apple.com/in/app/weccarryy/id1436583131?mt=8
---
Note: This is a promotional feature
About Author