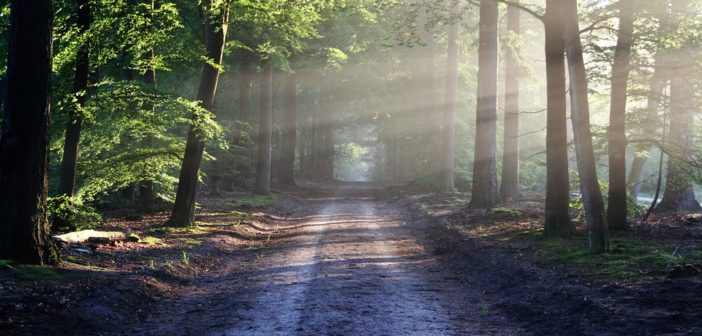 How To Manage Stress & Challenges If You Are A Dementia Caregiver
Being a caregiver to someone with a progressive degenerative disorder like Dementia is challenging. Here are ways to take care of yourself to avoid burnout.
Mahuya Paul, 49, has been a caregiver since 2006 when her sister was diagnosed with paranoid schizophrenia. Then in 2013, her husband suffered three cerebral strokes that led to brain damage and vascular dementia with serious movement disorder. She was his primary caregiver until he passed away in 2017. The sole earning member of her family, Paul is currently a caregiver to her sister, 52 and mother, 88, who has early signs of Dementia apart from Parkinsons and movement disorder.
Nita Mishra, 63, is the primary caregiver to her 71-year-old husband who has Alzheimer's Disease. Mishra used to run a Montessori school but closed it down a few months ago due to her caregiving challenges. We spoke to Paul, Mishra and few other caregivers to figure out some of the challenges caregivers face and the ways in which they take care of themselves.
Why You Need To Be Aware Of Caregiver Stress
Caregiving for someone with dementia or any other progressive degenerative ailment is challenging and even isolating. "Except for my evening walk with some of the building ladies, I don't meet anyone much," says Mishra.
Dementia care can last for many years, draining the caregiver emotionally, physically and even financially. Symptoms of dementia or related behaviour are regarded as normal parts of ageing in India, making it difficult for the caregiver to explain its gravity to others. Trying to manage not just caregiving but also careers and other family and financial responsibilities adds to the stress.
Depression is higher in Dementia caregivers compared to other caregivers and a study has shown that one fifth to one-third of carers had a significant psychological illness, says Dementia Care Notes, a definitive dementia care resource.
If you are a caregiver, please remember that feeling overwhelmed and stressed is a very normal feeling. It is important to be aware of this and take steps to avoid caregiver burnout, which is defined as the physical and emotional strain that results from taking care of someone. Though caregiving is a fulfilling experience for many, it can take a toll on the quality of life of the caregiver.
Common challenges faced by caregivers
Daily Living Challenges: Taking care of the hygiene and daily living activities of the person you are caregiving can become challenging and tiring on a daily basis. Mishra has hired part-time help to assist her husband with these but still finds it difficult as he's often agitated and she has to do these activities herself to calm him down. "I have a lower back problem and it's a physical strain on me," she says.
Professional Challenges: Paul was in a senior management role in a reputed IT MNC. "It was extremely challenging because often I had to take official calls from home that coincided with my husband's feeding or shower times," she says. It also becomes challenging to juggle doctor visits and diagnostic tests, keeping track of medications and treatment approach and to manage professional commitments. Mishra couldn't manage to run her Montessori as even with paid help, balancing both ends became tiring.
Emotional Challenges: Lack of understanding or empathy from others can cause emotional stress. Gita, a caregiver who doesn't wish to share her full name, learnt it the hard way when her mother, who has Dementia went missing for a few hours. "Although we were lucky to find her soon, a lot of fingers were pointed at me and my sister as are her primary caregivers. People thought we neglected her and that's why she left when the truth is she wasn't aware of her surroundings due to her condition."
Lack of trained attendants: This is the biggest challenge most caregivers face. "Attendants with empathy and good attitude to learning are rare," says Paul, who changed at least 12 attendants before she found the right person. Mishra finds it challenging to deal with the lack of punctuality and reliability and the constant supervision required.
---
Read this to know why it's important to get a paid attendant for your elderly loved one.
---
How to Take Care of Yourself. Caregivers Weigh In:
Mahuya Paul: When I was juggling with three people — husband, mom and sister — the only me time was the 40-minute drive to work. I had a driver so that I could listen to music and calm my nerves before plunging into work. I had a lot of work to catch up on even at night and my regular day was 20 hours with only four hours of sleep. Despite the stress, I had a peaceful state of mind and deep restful sleep no matter when I went to bed. And mornings would be a new day. Being able to regenerate myself on a daily basis was something I could manage to do with a lot of help from a professional mentor and coach, who helped me understand and accept my situation, which helped me deal with it better. Now, I have changed jobs and also work with an NGO to support backward villagers in starting meaningful alternate livelihoods. I intended to take up Yoga or meditation but my general involvement in social work has a calming effect.
Gita: I'm lucky to share caregiving responsibilities with my sister but even then, self-care takes a backseat. Last year, I went on a meditation course for 15 days, during which my sister cared for our mother, with the help of a close relative. The course helped me calm my feeling of distress at the situation and I meditate daily. I also try not to miss my regular daily walk and recently started learning to play an instrument as it relaxes me.
Self-care routines vary from person to person but the important thing is to plan for it. Don't let this stress you out and plan what works for you in a relaxed, gradual manner.
Asking For Help
Not everyone around may empathise with a caregiver or be willing to lend a helping hand. However, you may have a circle of support, no matter how small, among your family and friends. Many times, they may not be sure of what kind of help you need so let them know the specifics. "I have an excellent neighbour who buys my weekly vegetable and other grocery necessities when she buys her own. This is one of the best forms of support I have received and I'm grateful for it," says Mishra.
If your support crew is comfortable around the person with dementia and vice versa, you can enlist their help for doctor visits or any other necessary outing. They can even spend time with them for a few hours to give you a much-needed break. One caregiver's friend encouraged her to seek counselling after she shared her challenges and now ensures she goes for her sessions with the therapist.
If you find yourself feeling overwhelmed, ask someone close to help you with some of the tasks or simply to hear you out. Reach out.
For more suggestions, please read: Support for Dementia Caregivers: Face to Face Meetings
---
September 21 is World Alzheimer's Day and observing the month of September as the Dementia month, Silver Talkies is covering various aspects of Dementia to make the readers aware of the condition. Click here for other related stories.
About Author