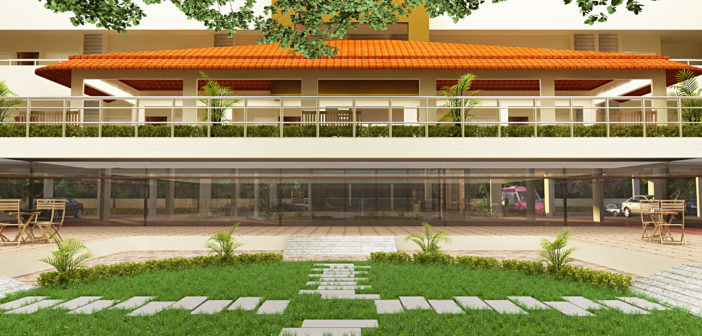 Manasum Avighna: Peaceful & Relaxed Senior Living
An upcoming senior living project in Bangalore, Manasum Avighna, plans to offer peaceful and relaxed retirement living to its future senior residents. We take a look.
The retirement years could be the best time of your life. With some of life's important commitments taken care of, this could be the time to truly put your feet up and indulge in doing things that you have always wanted to do. Perhaps you could restart indulging in your favourite hobby or learn a new language? Go travelling with your better half or volunteer for a cause close to your heart.
However, wouldn't it work best if you could live the rest of your retired years free from the worries of managing your daily living requirements and activities? Managing medical needs that increase with age such as regular health check-ups, doctor visits and medicine purchase often becomes cumbersome as we grow older but what if you could live in a place where these things are taken care of?
Manasum Avighna, a new project coming up in South Bangalore, close to Electronic City, is one such. A venture by people passionate about senior housing and with the requisite experience in the field, the company is promoted by Mangal Chand Jain, Anatharam Varayur & Sumathy Anantharam. The developers have utilised their learnings from their five years of experience in retirement homes, with an existing project Sukh Shanti in Bagalur, Tamil Nadu (near Sarjapur).
Retirement homes are the new buzzword in India and we read about them every day. So what sets Manasum apart from other retirement communities? Is it the open, green space? The age-friendly amenities or the opportunity to live your retirement years in a community that promises to encourage active senior living?
The Environment
For most Indian senior citizens, moving to a retirement home is a significant decision. One of the key reasons many choose to do so is to live in a space that is away from the hustle and bustle of the city and peaceful. With 110 luxury homes on a one acre land, Manasum Avighna, which is coming up near Jigani Circle in Bangalore, includes 50 percent open space, with unspoilt greenery all around. Living in a fairly pollution free environment can be extremely beneficial at an older age and that is something this project offers in abundance. With 20 per cent of the construction done, the completion is expected by October 2019.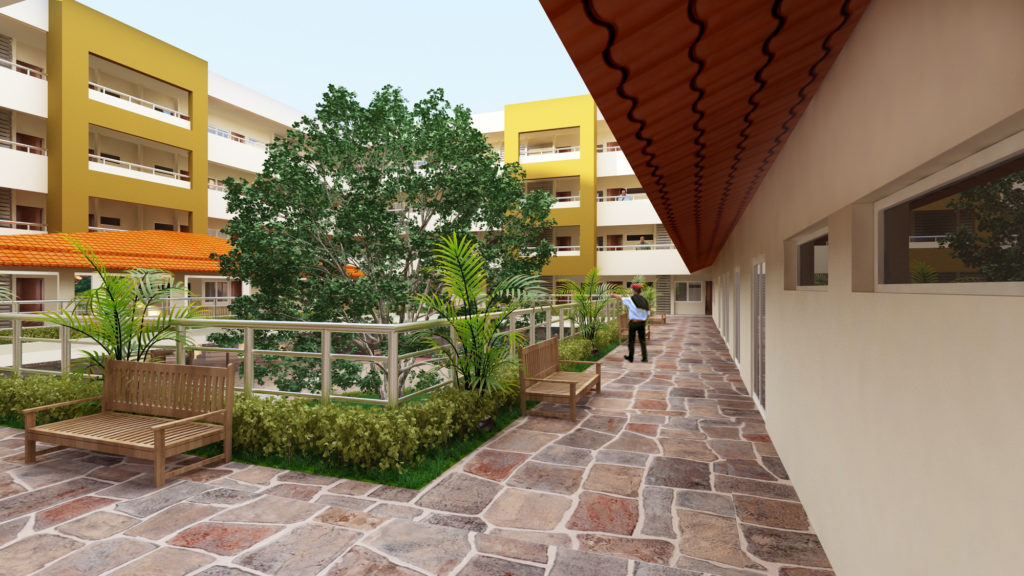 The concept of openness extends to other parts of the project as well, with a huge courtyard and large corridors with excellent seating, natural lighting and ventilation. These areas are meant to serve as social and community areas for the elderly residents at Manasum. One of the key highlights of most retirement homes is also the peer interaction and social aspect. The open, airy design at Manasum is geared towards encouraging this.
What's In Store For Senior Residents
Health is an important factor when it comes to active ageing and Manasum Avigna offer a state of the art clubhouse that comes with every kind of health and exercise facility. There's a senior friendly gym with equipment and instructors to help you work out extra calories and a walking track. If you would rather exercise your mind, there's a library and games centre with snooker and other indoor games.
Since this is an upcoming project, there are plans for tie ups with Narayana Health City, Vijayashree multi speciality hospital and S-Vyasa yoga university. In-house nursing facilities are there for immediate assistance with regular visits by doctors and physiotherapists. There's also an ambulance service for emergency situations, so that senior residents and their families do not worry about critical care in an emergency situation. Interestingly, while most amenities in the project are for active seniors, they also plan to offer assisted living facility, however on a case to case basis.
Senior residents have a lot of activities in store for them, to help them live their days in a fulfilling, active way. Some of these would include daily meet up for meditation and exercise; monthly picnic; weekly movie watching; workshops and seminars on interesting topics. Several seniors wish to volunteer for a good cause but are not sure how. The residents here would get a chance to involve themselves with corporate social responsibility (CSR) activities organised by the company towards charitable causes.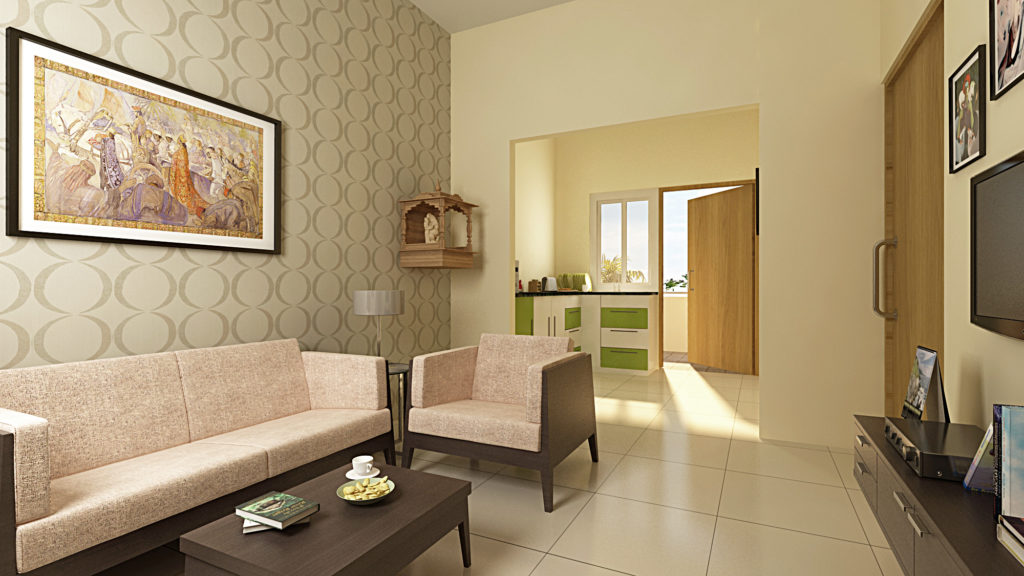 The Amenities
The project comes equipped with standard luxury retirement living amenities such as SOS button, anti-skid tiles, grab bars, open living area and kitchen plan to ensure ease of movement, Stretcher Capable Lifts, CCTV cameras, 24X7 nursing care, daily housekeeping and laundry facilities, among others.
Convenience is the buzzword here. The food and dining area serves healthy vegetarian fare with a spread that ranges from the North of India to the South with continental fare also included. Tea and coffee is available in the morning and evening, as are evening snacks. If you wish to cook in your own unit, the option is available too.
Retirement doesn't always mean retirement from work in the strictest sense and many seniors are actively involved in a second career. The Manasum campus comes equipped with a wi-fi enabled business centre ensuring that you can smoothly go about your business. The campus also has a utility store for residents to pick the groceries of their choice and banking services so that senior residents can rest easy and stop running around banks.
Would investing here work for you
While only time will tell that, the options that the Manasum Avighna project offers are quite attractive. A 620 sq. ft. 1 BHK would be priced around Rs 28.4 lakhs and a 750 sq.ft 1 BHK around 33.4 lakhs, inclusive of basic price and GST and exclusive of registration, car park and interior charges. Currently, the promoters have loan approvals from ICICI and PNB, with other banks in the pipeline and a 90 % funding availability. Going by their previous experience with Sukh Shanti, the developers feel there are chances of high rentals if you invest here. With their Sukh Shanti project fetching rentals in the range of Rs 10,000 to Rs 12,000 per month, the expectation from a premium project like Manasum Avighna is around Rs 13,000 to Rs 15,000.
To know more about this upcoming project, visit http://www.manasum.com/
Note for readers: This is a promotional feature
About Author