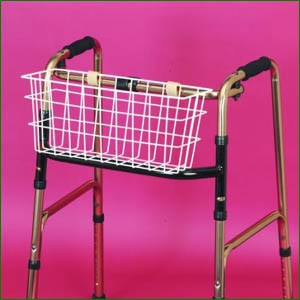 Medical equipment – purchase or hire?
Finding the right medical equipment is often a dilemma for many people, especially post surgery. While buying means additional expense, renting out these devices may be a good option. Nidhi Chawla finds out what to look out for while renting.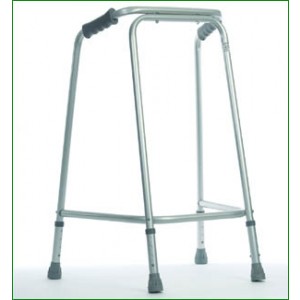 A joint replacement surgery may require one to use a walker for a short period while an injury may need one to be on a wheel chair for a while. A good quality walker costs about Rs. 1,800, while a wheel chair may cost anything between Rs. 5,000 to Rs. 15,000, depending on the functionality and model you are looking for. However if one needs to use these medical equipment and mobility devices only for a short time-frame, investing in them doesn't make sense. Hence other than checking with family and friends for a spare one, renting out these devices may be an option.
Consider this: Post a surgery, my husband needed to use a walker for a fortnight. He was able to rent one at a minimal cost of Rs. 20 per day and our purpose was served at less than an eighth of the actual cost of the equipment. A wheel chair is available at a minimal rent of Rs. 50 per day.
While the rental market is largely unorganized, there are now companies like Medirent and Alacurity Services that provide rental services in a more organized and professional manner. Alacurity Services has tie-ups with dealers of Original Equipment Manufacturers (OEM) and sources the required equipment from them.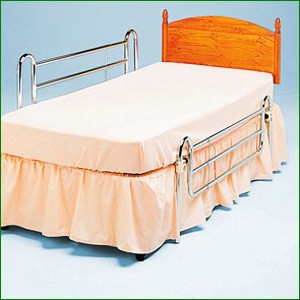 Shyam Sunder Znwar of Alacurity Services lays down certain guidelines to follow while renting out a medical equipment, especially the likes of hospital beds, Bi-paps, portable ventilators, pulse oxymeters etc.
Check out who is the provider as quality of product is imperative
Find out the terms and conditions for replacement, in case of any issues.
Check the equipment before taking it. Ask for a demo.
Learn how to handle it. Critical equipment for e.g., a suction pump, should be handled by a trained nurse.
Typically at the start of your rental period you will be asked to pay one month's rent along with a post-dated cheque as security deposit for any damages that the equipment may incur during the rental period. So if you are looking for medical equipment on rent, we suggest you ask your doctor or physiotherapist for leads, else start by checking with local chemists. In your city you are likely to find shops that supply surgical equipment and they are the ones likely to rent out. It may take a few phone calls before you find the provider.
We have some leads for you in Delhi
Shivam Surgical Emporium
237, B-4, North Ext., Sector-7, Rohini, Delhi –110085
Phone: 91- 9811007099, 91-11-27052692
Website: www.surgicalequipments.in
Alacurity Services
805, Pearl Best height Tower II, Netaji Subhash Place – New Delhi 110034
Phone:  +91-11- 45038666;   +91- 11- 45037666
Website: www.alacurity.com
 NORMA Complex, D.D.A. Market,J-Block, VikasPuri, New Delhi – 110018
Phone:011-2552 2552
Website: www.medirent.co.in
We are trying to get medical equipment rentals across various cities for you. Watch this space for more.
About Author