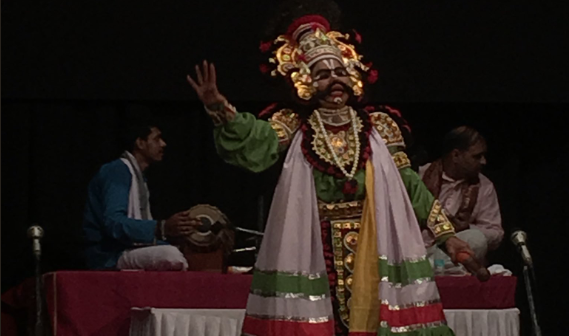 Meet Savitri Rao, The Yakshagana Performer Who Never Gave Up On Her Dream
Savitri Rao is probably the oldest female Yakshagana performer in the country. She's also a person who never gave up on her dream.
Satchel Paige says, "Age is a case of mind over matter. If you don't mind, it doesn't matter."
Savitri Rao proves this to the dot. Probably the oldest female Yakshagana performer in India, Mangalore based Rao completed her 100th Yakshagana performance as Duryodhana in the mythological story 'Narakasura Vadhe' on May 2018. She was a young at heart 73! Not only is Rao one of the oldest Yakshagana performers in the country, she is also one of the happiest people you are likely to come across.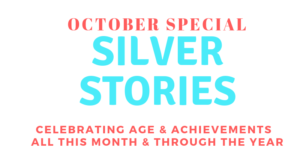 For those who are unaware, Yakshagana is one of the most popular folk theatre forms in  Karnataka. It includes music, colourful costumes, energetic dance movements and dialogues. Passionate about theatre since childhood, the young Rao would pick up branches from trees and tiles on the ground, pretending they were weapons. She would colour her face with charcoal for makeup and pretend she was performing on stage. But in those days, young girls and women were not encouraged to learn Yakshagana, traditionally considered a male-dominated art form, although it is changing today. So Savitri used every opportunity to participate in any other theatre program in her hometown to fulfil her passion. She loved watching Yakshagana and other 'bayalaata' performances. Bayalaata is a form of Yakshagana performed in Southern Kannada.
Despite her love for performing arts, Rao went on to become a teacher and did it well, even receiving a 'Best Teacher' award from the Indian Council for Child education in 1987. But her dream to perform as a Yakshagana artist never quite died. It finally came true in her 60s, almost as a second innings. By the time she was 66, Rao discovered Yakshagana troupes for women in her hometown Mangalore. She did not let age be a barrier and started learning the basics of Yakshagana, from Guru Rakesh Rai Adka.
Sumangala Rathnakar, Director, Yaksharadhana Kala Kendra, Mangalore encouraged Rao, and offered her the opportunity to enact various roles. This continued and Rao performed at different places. She is now also a well-versed artist of 'Tala Maddale' another folk art of Dakshina Kannada district.
Given that Yakshagana is a physically demanding art form, Rao decided to play on her strengths and took up verbose roles, which didn't require much physical exertion, given her age. Playing the characters she had always admired, performing literary pieces she had read all her life was a dream come true.
The role of Krishna's guru in the play 'Gurudakshine', 'Dharmaraya' from different works based on the 'Mahabharata' and Vibhishana's role from Ramayana are some of her favourites. She is hugely supported by her husband, Srinivasa Rao, who encourages her to perform and helps her take care of the house. Yakshagana is not the only thing that binds this couple. Together, they started 'Makkala Sahithya Sangama' years ago to encourage children to cultivate their literaray talents and write in Kannada. She also visits schools and conducts a story telling program in Kannada to sustain children's interest in the language.
At 74, Rao is enjoying every bit of her life without regrets or complaints. "I don't feel any fatigue or difficulty because I love what I do," she says about performing on stage. As she completes her 110th performance, she stands as an inspiration to every person who has a passion they don't wish to give up on. Age no bar.
Featured image: Savitri Rao on stage during her 100th performance. Image courtesy: Twitter
---
Liked reading this? Here's another talented senior who hasn't given up on her talent, even at 80. Click to read
---
About Author