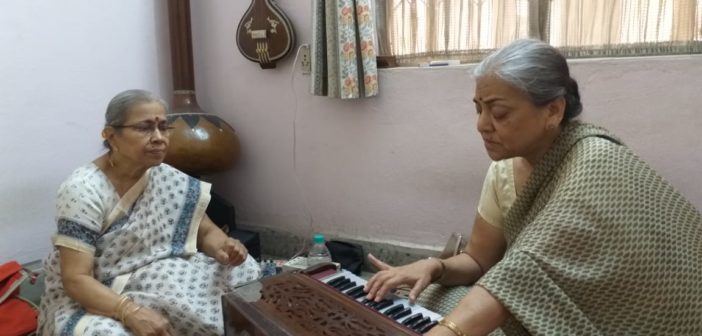 Meet The Seniors For Whom Learning Never Stops
Lifelong learning is the secret to happiness in an older age, benefiting both the body and mind. Meet the seniors for whom learning has never stopped.
"Do not grow old, no matter how long you live. Never cease to stand like curious children before the great mystery into which we were born." ~ Albert Einstein
Lifelong learning is the secret to happiness in old age, benefiting both the body and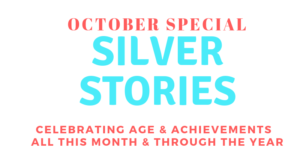 mind. A plethora of scientific studies have shown that a healthy mix of both physical and intellectual activity as we age, helps us maintain a healthy mind and body and aids in delaying, mitigating or even eliminating the onsets of physical injuries, plus ailments like Parkinson's and Alzheimer's.
When Sulekha Patankar retired in 1998 from a lifetime of teaching, she moved to Bangalore and decided she wanted to continue learning and following her interests. She learnt Hindustani vocal music for six years and also gained a Mastership in Reiki. Travelling opened her horizons as she learnt more about new cultures across the world. But her biggest passion became her project on the Bhagwad Gita. Over the years, she read it over and over until finally in her 70s she decided to write her own understanding of the Bhagwad Gita.
Patankar studied the three schools of Philosophy and did a lot of research. There are 700 verses in the Gita and she tried to understand and interpret each, writing 1500 pages by hand initially until she learnt to do it on the computer. It took her three and half years to complete her copy of the three volumes of the Gita. Talk about dedication!
"The emphasis laid in all 700 verses is not on renunciation from action and but on the renunciation of the egoistic presumption of the 'doer-ship' attitude, the renunciation of the expectations of rewards for ones actions and renunciation of emotions attached to the actions as well as the results. I found the entire process extremely satisfying, even more than when I got my Phd. in Education," Patankar says with real pride and joy in her voice.
---
For Suman Kumar in Hyderabad, learning to sing at 59 became a spiritual path. Kumar had no previous exposure to music but the last 11 years of learning classical Hindustani music has become an ongoing enlightenment for her, something that makes her eager and happy. Her teacher Sudeshna Gupta inspires her to express the joy of singing in dance form too. Festivals find Kumar and her friends in the group learning to dance, telling a story and finding cheer and fulfillment in grace and form.
"I feel benefited! It's a sadhana (spiritual practice)," says Kumar, adding, "My journey with music in short is like a child's journey through the 1st to 10th grades. Now I understand what adult education involves – agonies and ecstasies. Hats off to guruji, my didi, for being patient, affectionate, persevering and for keeping me on my toes with her strictness."

---
Paul Siromoni from Chennai has proved that you are never too old to go back to school! He earned his PhD. at 90 and was awarded his doctorate in February 2017. His soft and gentle voice holds a twinkle of laughter as he explains that one is never too old to learn and excel. His topic of research was 'Gods call to the Church in transforming the world into a kingdom of love.' He spent many hours studying, writing exams and attending several seminars to acquire his doctorate. Siromani is actively involved in research projects, loves reading and feels it is an absolute pleasure to study . "Treat each other as persons, as human beings, and not as someone with a role to play," says he adding, "it is the answer to healing in this world."
Siromani and his wife have also spent time teaching in the slums of Bangalore, helping people to learn about health and hygiene and skills to make a living. By continuing to be active mentally and physically, Siromani and his wife are working at bringing peace, love, justice and knowledge to the world around them. His cheerful outlook to life is an inspiration to all around him.
74 year old Shakuntala Kilpady has spent 27 fulfilling years being a principal in various schools in Mumbai. In February 2015, she heard about Philosophy classes through a cousin. Intrigued and curious she decided to join them. Her teacher Harianto Mehta is her guide, explaining and discussing the intricacies of Philosophy. "I am the student now!" exclaims Kilpady in her young at heart voice. "I feel motivated, encouraged, strengthened. I feel there is a purpose to life and there is something to look forward to." Kilpady feels learning helps one to take the rightful path, to become a better person and she tries to inspire others to learn too. For the past ten years she has also been practicing Buddhism , the learning of which has given her immense peace and inner harmony. And now in her 70's she enjoys trying out new and exotic dishes to cook and eat!
Who said learning stops with school or college? In the university of life, for these inspirational seniors, it surely doesn't.
Featured image: Suman Kumar (on the harmonium) learning music from her Guruji didi.
About Author