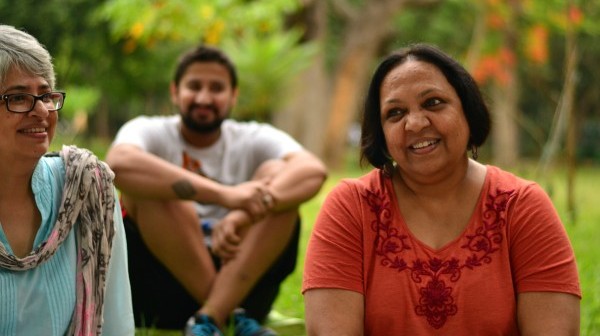 Miitra: The Social Network
A new service aims to create a social support and friendship network for the 50 plus age group. Reshmi Chakraborty finds out more.
One of the toughest things about getting older is often the loneliness that can sometimes come with it. Finding friends after 30 is hard enough and as we grow older, our social circle, often dependent on factors such as workplace, children's school, etc., usually comes in for a change. In many Indian families, parents move where their children are employed, stepping away not just from their homes but often from their entire social setup. It then gets even harder finding like minded people to mingle with for several seniors. Friends to share an evening chai with, go for picnics and walks with or simply the comfort of having people in the same age group around. Keeping this in mind, Miitra Living, an elderly friendship service started by Supriya Jain and Gaurav Shanbhag in Bangalore, aims to create a support group that brings together people over 50 and helps them make new friends. Miitra is inspired by Surpriya's wish to create a support network for her mother, who is a divorcee. "Most middle class people find it difficult to meet people of their own age after a certain age, whether it is to connect socially or for companionship," says Supriya, explaining the motivation behind starting Miitra.
What it is
Miitra aims to be a member's only group and potential members are screened with ID proof. "Safety is a big concern for us," says Supriya, adding that this isn't a dating initiative, although they would be happy if any seniors found companion. Miitra is what the name means — a place for people to connect, be friends and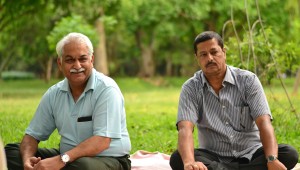 support. Miitra plans to spread the word about their initiative through member induction sessions, group meets and other events. Their first induction meet at Cubbon Park, held in early May 2014 had an enthusiastic response from a mixed group of people over 50. Harsh Rai, a 58 year old entrepreneur was one of the participants and attended with his wife who has just crossed 50. "I liked the idea," he says, adding that an initiative like this would give like minded individuals over 55 years a good opportunity to meet each other, bond over shared interests and explore new avenues. He adds that it can also be motivating to see people being extremely active and enthusiastic even after the retirement age. "For example, the speaker was a gentleman who is into cycling and since I also have a cycle lying around, I've been thinking of joining him…" he mentions.
How Miitra Works
Miitra is open to anyone who is over 50 and wishes to connect with others. You can fill in a membership form available on the Miitra Facebook page and submit identity proof documents for a background check. This is done to ensure that the community is a safe place for all members.
Once the membership is confirmed, members would be invited to the Miitra community page on Facebook and get email alerts on upcoming events and activities, which they can join depending on their availability and interest. Registration is Rs 200. The service has just launched and is currently available in Bangalore.
To Contact Miitra Living you can call them on 91 9901770601 or mail them on miitraliving@gmail.com.
They are also available on https://www.facebook.com/pages/Miitra-Always-by-your-side
All photographs courtesy Miitra Living
About Author