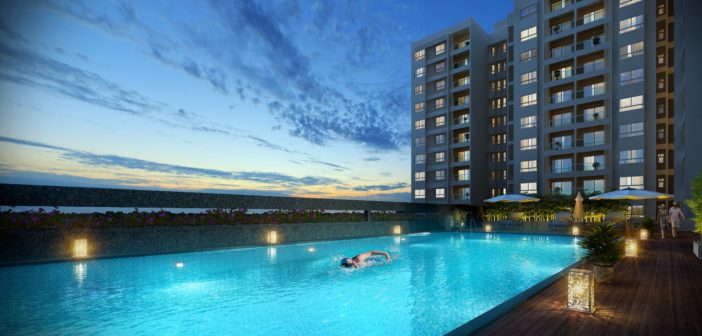 How Mindful Design Makes A Difference In Columbia Pacific Communities
A sense of community and a design that is mindful of the smallest details – The Virtuoso Club and Serviced Residences helps you live a complete life after retirement.
Columbia Pacific Communities looks at 'senior living' differently. It means building a community abundant in caring and serving. They focus on delivering a stimulus-rich environment, through green spaces and superlative amenities, offering the highest standards in dining, sports, recreation and healthcare. The Virtuoso Club and Serviced Residences (pronounced Ver-chu-oso), hope to help you live a life without compromise. A life that is complete in every way.
Today, Columbia Pacific Communities is one of India's largest independent senior living community operators with 9 communities across five cities and 1600 homes. The Virtuoso Club and Serviced Residences, Bangalore, is their first signature community, designed to international standards.
A strong and thoughtful philosophy informs every aspect of The Virtuoso. It is designed specifically to create a self-sustaining, premium community for senior living. Keeping this in mind, Columbia Pacific Communities chose to partner with Perkins Eastman (renowned for its expertise in the design of senior living communities, active adult care developments, independent and assisted-living residences) and Venkataramanan Associates to ensure the successful delivery of this philosophy.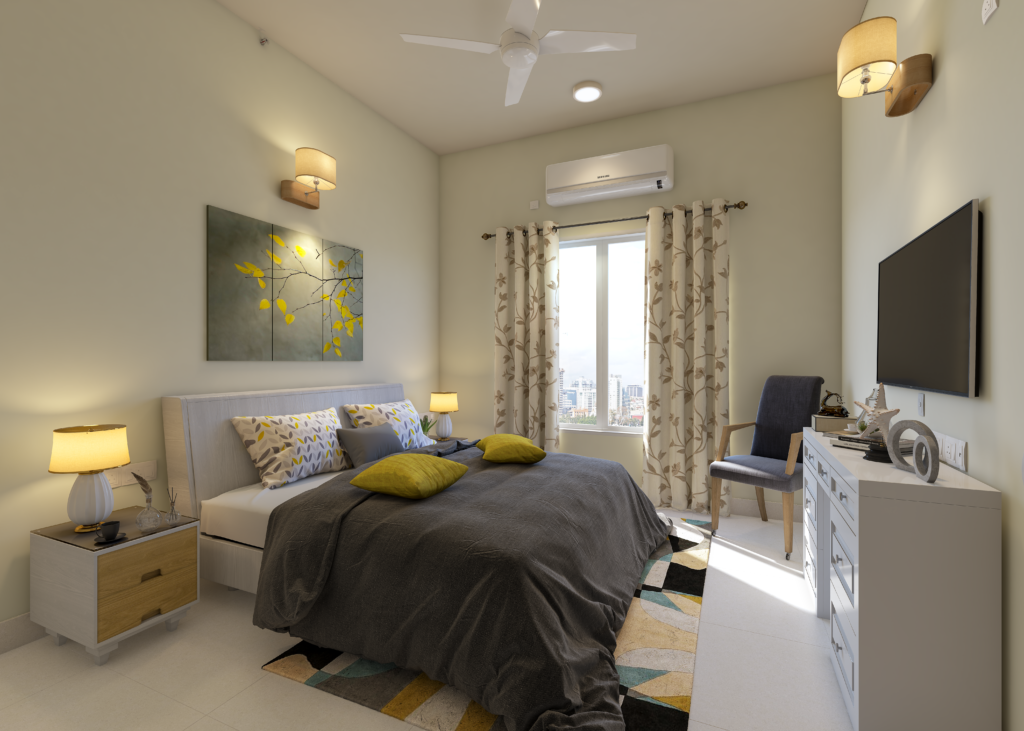 Together, they have conceived and developed spaces that are mindful of the smallest details. These include the big, such as the L-shaped structure of the building that maximises light, ensures privacy while minimising noise and dust. The mindful, such as the non-slip vitrified tiles that are used not just in the bathroom and pool areas but also in several places within the residences. And the small, such as handrails for support. The aesthetic appeal is maintained with a rich autumn palette. All of which evoke and instil a sense of warmth and peace. The public areas, the master bedrooms and master bathrooms of the project have been designed to NBC (National Building Code, 2016) standards for accessible housing, as well as ADA (The Americans with Disabilities Act 1990) guidelines for Buildings and Facilities.
The Virtuoso Club and Serviced Residences is located in Bengaluru's heart, nestled in 2.09 acres of quiet, exclusive and lush surroundings. A small part of the upcoming area of Budigere Cross has slowly transformed into India's first international senior living community, known for its spatial planning and intuitive service delivery for senior citizens. With breathtaking views of the lake and gardens, it offers an oasis of serenity to its residents without isolating them. Established institutions such as Whitefield Global and Sterling Public School are just 25 minutes away, just in case you need to drop off your grandchildren to school. The Whitefield technology hub with IT parks such as Bearys Global is a drive of just 10 minutes and the proximity of Columbia Asia Hospital ensures rapid response times in emergencies. Shopping avenues such as Forum Mall keep you connected and bring greater convenience to life.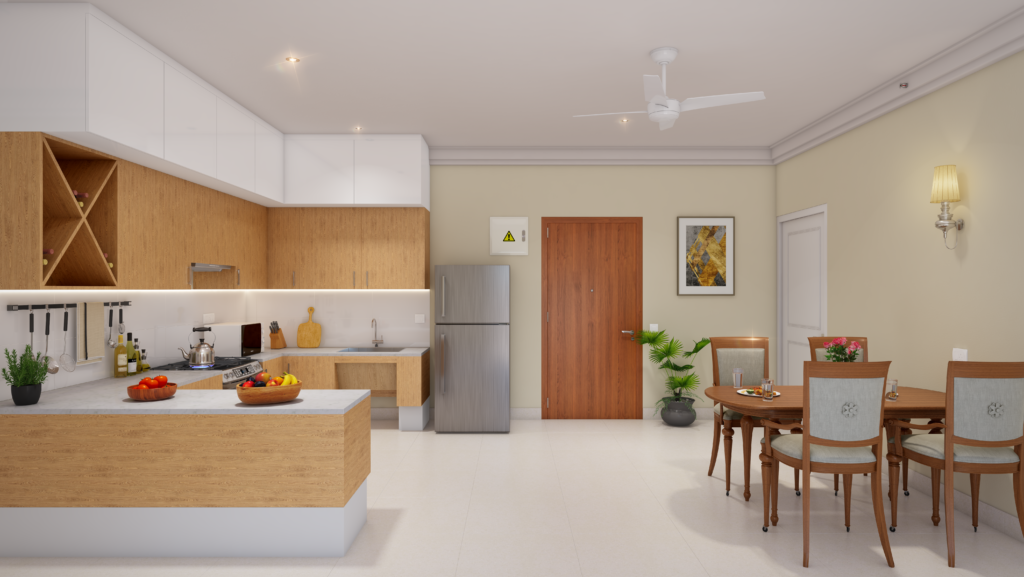 The best architects endeavour to optimise height, light, and space. The building is L-shaped by design, so you get to revel in maximum sunshine and moonlight.
Columbia Asia Hospitals, one of the leading modern healthcare providers in South Asia, is the health partner in this project, which means that routine check-ups and healthcare needs are always prioritised with high-quality care, transparency, and affordability. There is screening, assessment, and consultation from visiting doctors, 24×7 ambulance service in case of emergencies, round the clock care from qualified nurses and maintenance of medical records kept in-house to help with senior residents' diet and wellness plans.
The main porch at The Virtuoso awes with its imposing ceiling height of 18 feet. Attentive valet and staff ensure a warm and cordial welcome. The distance to the elevators is less than 30 metres, making it easy even for not-so-mobile residents. The entry from the basement is truly private with a plush intimate lobby, as you take the elevators to the club reception or your home.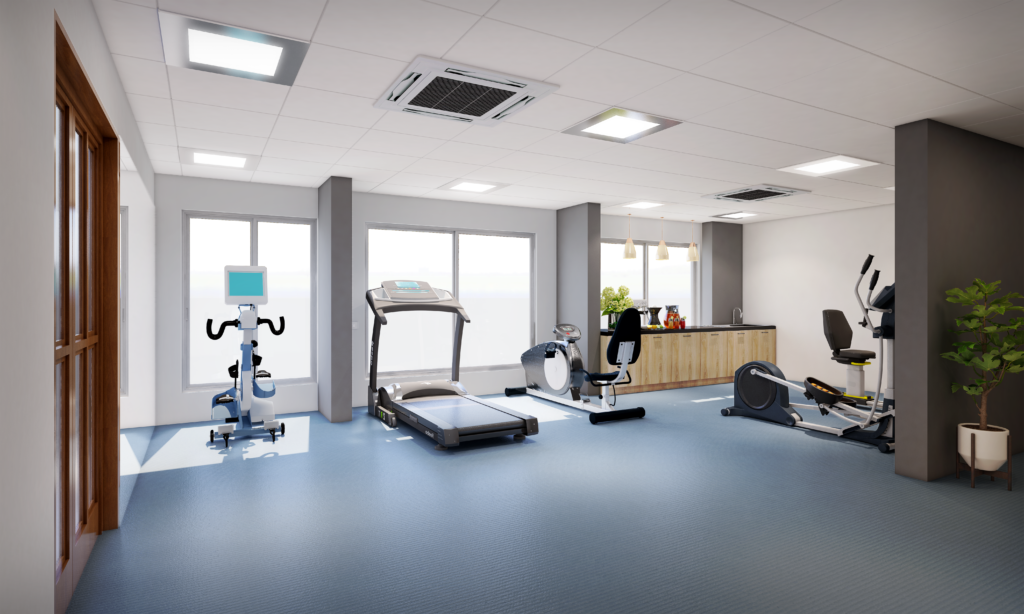 The Virtuoso's master plan design delivers on every senior's primary desire, the need to make and find connections. It offers open views, the feeling of freedom and many avenues to experience both solitude and community. There is a sense of joy and warmth in the main areas, crafted carefully through contemporary, vibrant colours and small touches like the expansive lobby and the multi-purpose hall. Curated amenities such as the Bistro and restaurants have abundant natural light which makes these spaces all the more inviting. The beautifully designed 1, 2 and 3 BHK residences and selected offerings in sports, fitness, recreation and dining, give seniors the confidence of being connected with their friends and family as they age.
Senior citizens have the freedom to choose at The Virtuoso. From how their day unfolds and who they spend it with, to the cravings they have for food, fun or solitude. Columbia Pacific Communities is committed to creating an environment that is dynamic and responsive to their needs, a community that fosters social interaction, recreation and relaxation, now and tomorrow.
For bookings and more details, please contact: https://www.columbiacommunities.in/landing/virtuoso-page/
About Author