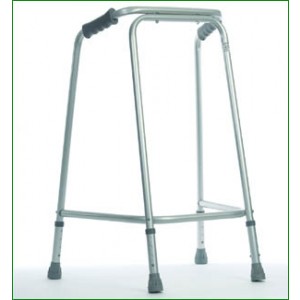 Mobility aids for elders
Aids or assistive devices help in performing activities of daily living for many elders. These can be categorized into sub groups depending upon their usage, e.g. mobility aids, bathroom aids, toileting aids, household aids, dressing aids, etc. In the first of a series on aids for elders, consultant physiotherapist Dr Nidhi Kumar focuses on mobility aids.

Mobility Aids are devices designed to assist walking or otherwise improve the mobility of people. The phrase mainly applies to low technology mechanical devices.
These can be categorized widely into:
Cane/sticks
Crutches
Walkers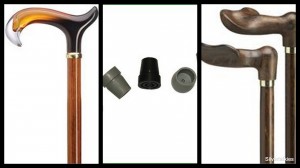 Cane/walking stick:  The simplest form of a walking aid. It is held in the hand and can be made up of different materials, e.g., wood, bamboo, metal alloys, etc. The metal ones are more suitable as they are adjustable and come with varied base of support, i.e., a tripod or a quadripod.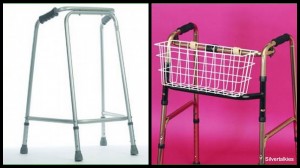 A stick is mostly divided into 3 parts: handle, shaft and a base. The handle can be of varies types for gentle palm support. The shaft can be of adjustable height and may also be foldable. The base plays vital role in stabilization, e.g., a tripod (3 legged) or a tetrapod (4 legged) with large or small base provides stability and sturdy support.
Crutches: There are three basic types that are used to reduce weight bearing on one or both legs or to give additional support where balance is impaired and strength is inadequate. The use of crutches requires adequate hand grip and sufficient power in shoulder and elbow muscles. These should be thoroughly assessed to determine the type of crutch to be used. Here are the different types: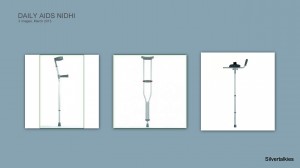 Axillary Crutches: Made of wood or metal with an axillary pad and a hand piece. The total length is usually adjustable.
Elbow Crutches: Made of metal and have a plastic/metal forearm band. These are particularly suitable for patients with good balance & strong arms.
Forearm Gutter Crutches:  Made of metal with a padded forearm support and strap, an adjustable hand piece and a rubber ferrule. These are mainly used by patients with Rheumatoid disease, who have some form of deformity and/or pain.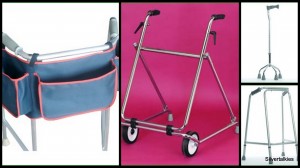 Walkers/frames:

These have four feet that may be adjustable in height. The patient lifts the frame forward, leans on it and steps ahead. For patients who are unable to lift a frame e.g., in ataxia, they may use a rollator frame which can be pushed.  A bag or pouch can be attached to the front of these frames to carry small items, so that the user can be independent to carry out their shopping needs.
The Safety Factor
All the aids must checked by physiotherapist, not only while giving them to the patient but throughout the treatment or on a regular basis later. The user must be taught to inspect his or her walking aids and know where to obtain replacement parts. Ferrules which are made up of rubber or plastic should be rough to give a high co-efficient of friction. Good ferrules have added benefit of circular grooved rings on the base to increase the grip performance especially in wet conditions. Examine these regularly and replace as and when required.
The general structure including screws, metal clips, press buttons, hand grips and axillary pads must all be in good condition.
ADVANTAGES OF MOBILITY AIDS
Helps in maintaining balance
Enhances confidence
Reduces tension on bones and joints
Provides greater stability
Adds speed to walking as it acts like an additional leg that helps to propel up steep inclines and steadies during downhill.
All images courtesy: Dr Nidhi Kumar
About Author