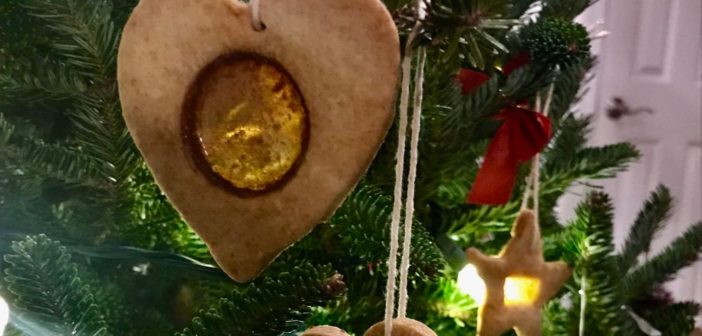 My Christmas Table: Festive Recipes From Our Readers
Christmas comes but once a year. And when it comes it brings….great food and a fabulous spread with friends and family. We celebrate some special festive recipes from the kitchen of our talented silvers. 
Janaki Azariah, a retired bank officer is a proud mother of two affectionate daughters and grandmother to four adorable children. She resides in Bangalore and loves cooking, reading and yoga. She also runs cooking classes.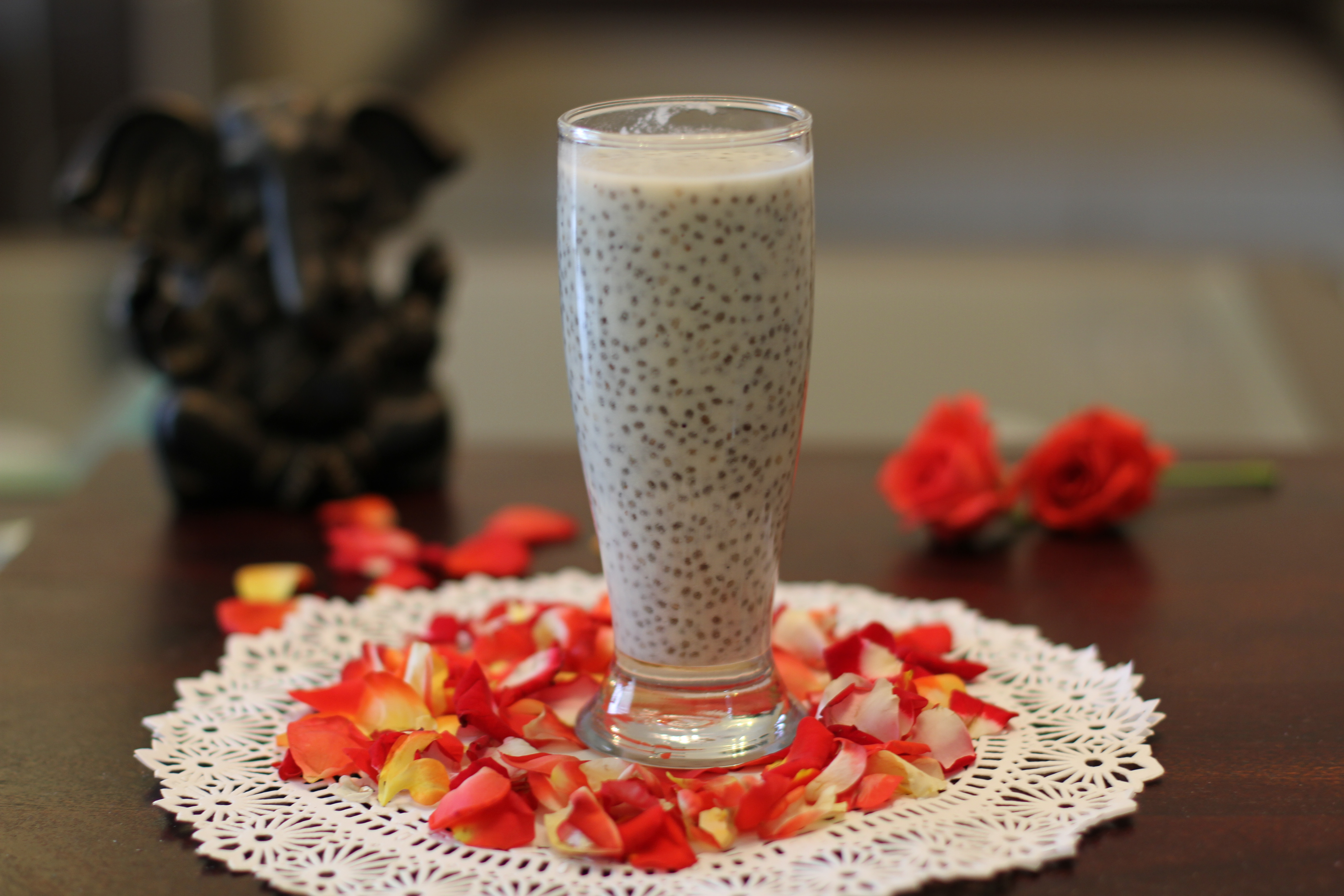 Chia Seeds Kheer
Ingredients
Milk 2 cups
Thick Coconut milk 1 cup
Grated jaggery 4 tbsps
Chia seeds 2 tbsps
Tender coconut pieces ¼ cup
Cardamom powder ½ tsp
Method
Soak the Chia seeds in ½ cup of water for 4 to 5 hrs. (This will soak and become transparent and bigger in size).
Boil the milk in a thick pan for about 10 min till the milk reduces slightly. Add the jaggery and boil for 5 min more till the jaggery dissolves completely. Reduce the flame and add the coconut milk. Simmer lightly. Add the soaked Chia seeds, cardamom powder and tender coconut pieces..
Serve chilled.
---
Bridget White Kumar, 64, is a well known culinary consultant, cookbook author and most importantly, a custodian and researcher of Anglo-Indian cuisine. Her signature book, Anglo-Indian Cuisine – A Legacy, won the Gourmand Cook Award 2012 in the Best Culinary History Book in India category. "This prestigious Award is considered the Oscars for cookbook writers," says Kumar, whose expertise has also seen her train chefs from some of the best hotels in Bangalore, Chennai and other cities. She conducts cooking workshops and demonstrations at hotels, restaurants and different groups and is always ready to share her passion with others.
Christmas Pudding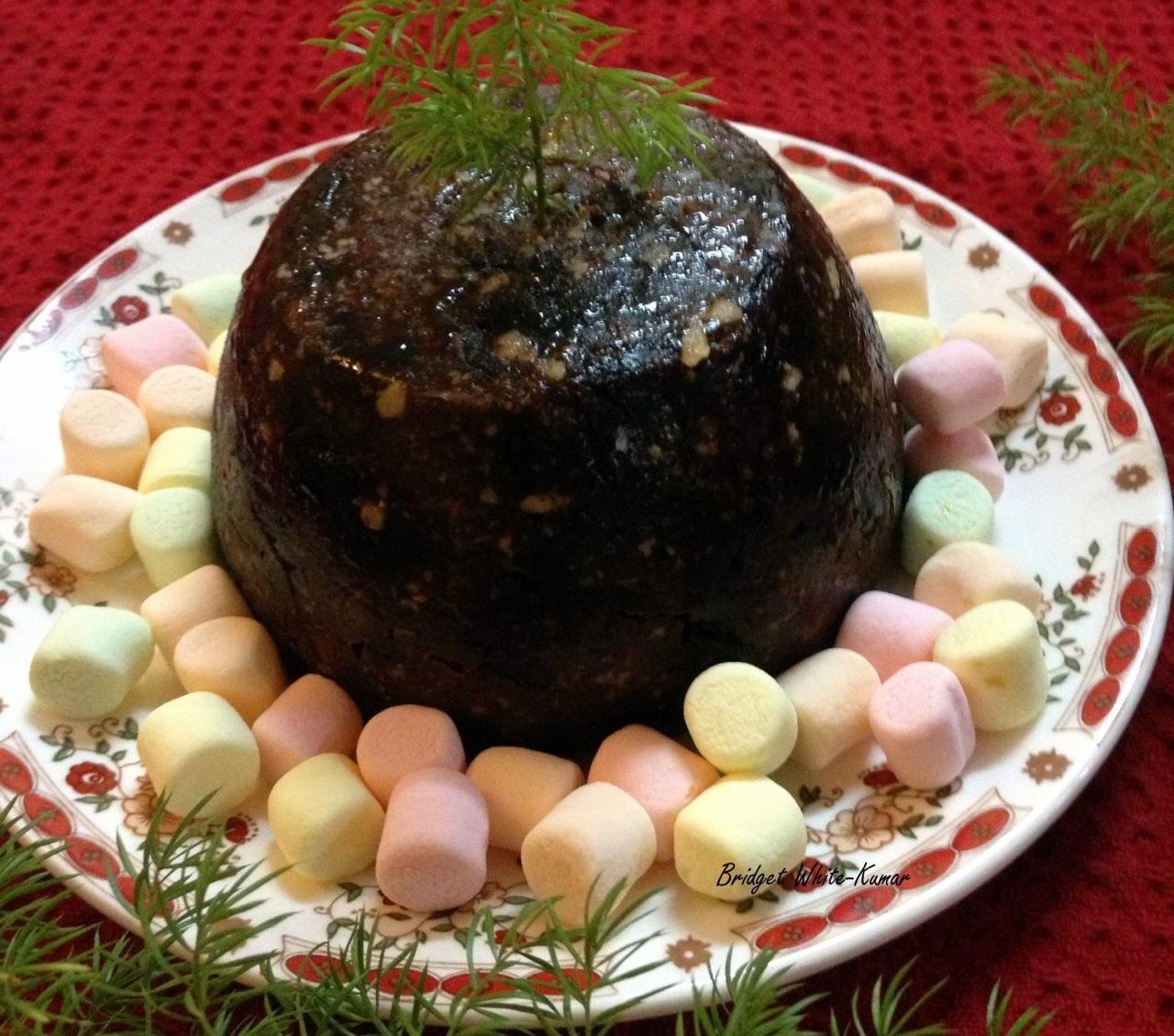 The Christmas Pudding is a dessert that is served after dinner on Christmas Day. In the olden days making the Christmas Pudding was a family event where every member of the family would give the Christmas Pudding a stir and make a wish. A coin, a ring or a thimble were sometimes added to the pudding mixture and the person who got it in his / her piece of the pudding on Christmas day was supposed to be lucky. The finger ring would foretell a wedding to the person who got it.
Ingredients
200 grams fresh bread crumbs
200 grams butter
2 teaspoons instant coffee (Nescafe or Bru)
2 teaspoons golden syrup or date syrup
½ teaspoon baking powder
2 eggs beaten well
¼ cup rum
1 teaspoon ground cinnamon and cloves
¼ teaspoon ground nutmeg
100 grams chopped raisins
100 grams chopped black currants
100 grams mixed peel
½ teaspoon salt
100 grams sugar
Method
Cream the butter and sugar together then add the eggs and mix well. Gradually add all the other ingredients and mix well. Grease a Pudding Mould or any suitable bowl with butter. Pour the pudding mixture into it. Steam the pudding for about 1 hour on low heat either in a pressure cooker or a suitable pan or steamer till it is firm to touch.
Note: This pudding can be made weeks in advance and refrigerated till required. Steam for 10 minute or microwave for 3 minutes before serving. For a more exotic taste, when still warm make a few small holes all over the pudding and pour about 6 tablespoons of rum over it
How to flame the pudding
The flaming of the pudding needs a steady hand and for safety reasons, should not be done by someone who has enjoyed too much wine.
---
At 72, Chandrika is one of the most active members of Silver Talkies Social. "For me healthy cooking is not just being nutritionally balanced. At the end of the day you need to enjoy what you are eating," says this member of Kitchen Garden Association of Bangalore. In fact, she has held cooking classes over the years by appointment and conducted several healthy cooking demos for members of her association as well. Here she shares a recipe from Jamie Oliver created by her son Rajiv. "I loved the creative way of hanging different kinds of ornaments on the Christmas Tree.  Also, I loved the way the stain glass effect is created by utilizing the boiled candy pieces. I found them unique. This recipe requires one ingredient: Love."
Stained Glass Cookies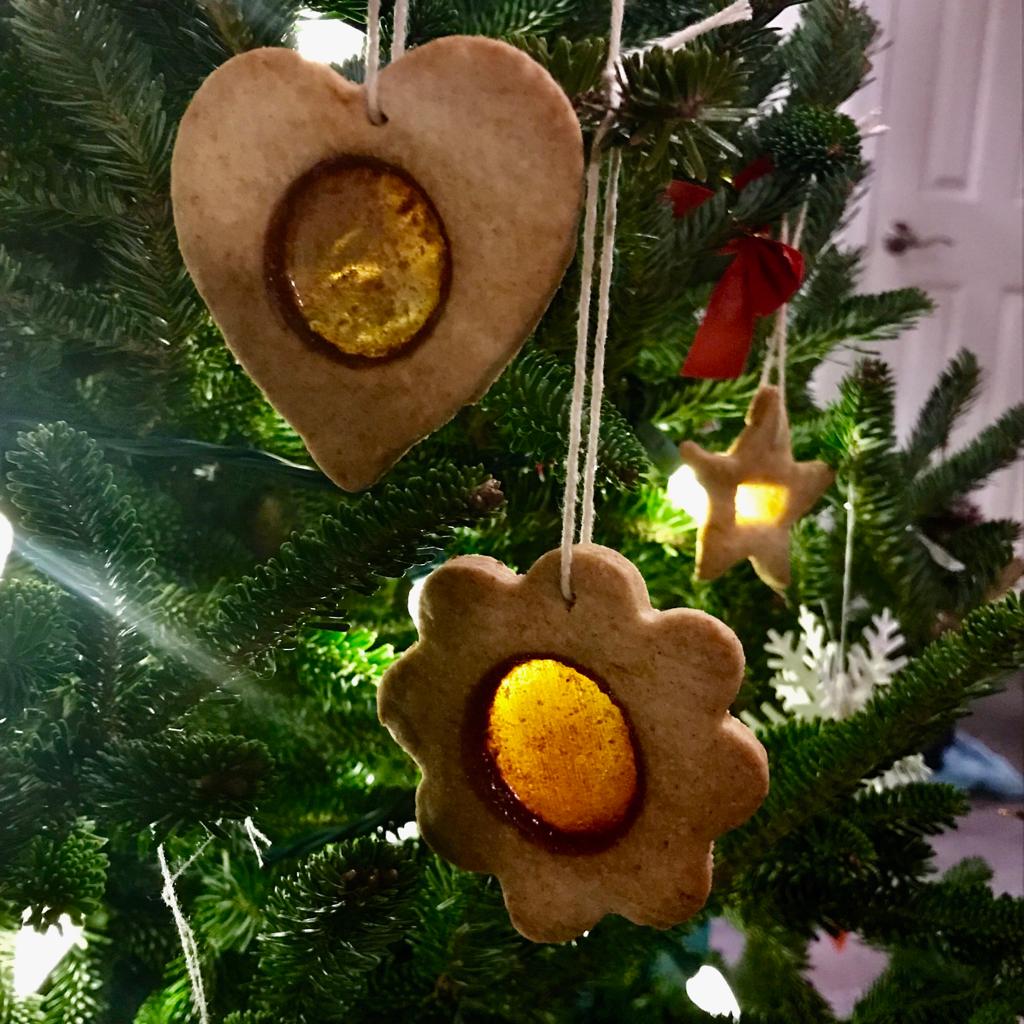 Ingredients
1 clementine
100 g unsalted butter , (cold)
180 g plain flour
50 g caster sugar
½ teaspon ground cinnamon
1 tablespoons milk
12 coloured fruity boiled sweets
Preheat the oven to 180ºC/gas 4, and line 2 baking sheets with baking paper.
Finely grate the clementine zest. Cube up the butter then place in a mixing bowl with the flour, sugar, clementine zest and cinnamon, then using your fingers, rub the butter into the mix till it resembles fine breadcrumbs.
Add the milk and bring together to make a soft dough. Wrap the dough in clingfilm and place it in the fridge to firm up for about 30 minutes.
Separate the sweets into colours and place in separate sandwich bags. Press the air out and seal the bags, then carefully crush into small pieces with a rolling pin.
Place the dough on a lightly floured work surface, and roll out to 1cm thick. Use a selection of large cutters to cut out shapes and place on the lined baking sheets, then use the smaller cutters to cut a 'window' in the centre of each biscuit.
Sprinkle enough crushed sweets to fill the centre hole (don't overfill or the sweets will melt over the biscuit), then use a cocktail stick to make a hole in the top of each biscuit, so you can thread a ribbon through them later. (You can re-roll any dough trimmings to make more biscuits, but you'll need more sweets. You could also bake the cut-out centres and eat as a treat when decorating the tree.)
Bake for 12 minutes, or till the biscuits are golden and the sweets melted. Leave to firm up, then transfer to a wire rack. Thread with ribbon and hang them on the tree.
About Author