Nearing the Far East: Grand China Tour
Indrajit Chatterjee and his wife Sumana went on a Grand China tour recently, to explore a country we've heard a lot of but know little about. The tour was capped by a visit to Hong Kong and Macau. Here's his travelogue.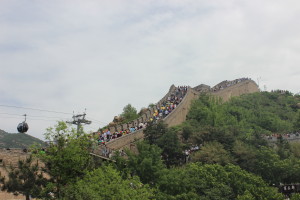 Traveling has always been a hobby and more so after my retirement. During my working days, I used to travel to many countries but didn't have enough time to see the places like a tourist. Me and my wife made a wish list of places to revisit at leisure with the family. China came in this year's travel plans mainly to clear a few myths about China prevailing among us.
We decided on an eleven days package tour of China covering Beijing, Shanghai, Hong Kong and Macau. We compared many travel operators with the details provided on their site and selected one from Bengaluru, where we live. We had a pre-departure meet with fellow group members and discussed the final itinerary. The organizers had arranged for a group visa for Beijing and Shanghai. People with Indian passports can get entry to Hong Kong and Macau for tourism purpose for two and four weeks respectively without any fee.
We were a group of 22 members only and hence manageable for such package tour. The numbers play an important role as with a bigger group, the timely reporting of each member becomes a constraint and you tend to miss out on one or two important items from the itinerary!
We left Bengaluru by Dragon Airways, a subsidiary of Cathay Pacific. Our first destination was Beijing via Hong Kong.
Beijing Highlights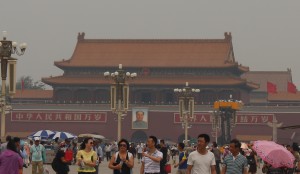 We went round the great Tiananmen Square and the Forbidden City located opposite each other. The mere size of the square along with the cleanliness and the discipline of the people earned instant respect. Tiananmen Square is a large  city square named after the Tiananmen gate (Gate of Heavenly Peace) located to its North, separating it from the Forbidden City. The square contains the monuments to the heroes of the revolution, The Great Hall of people, the National Museum of China, and the Chairman Mao Zedong Memorial Hall (with Mao's embalmed body).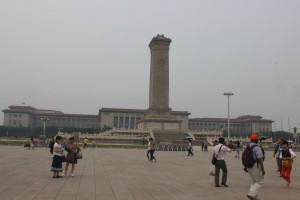 The Forbidden City was the Chinese imperial palace of the Ming Dynasty from 1420 to 1912. It now houses the Palace Museum. It served as home to the emperors. Built from 1406 to 1420, the complex consists of 980 buildings and covers 72 ha (180 acres).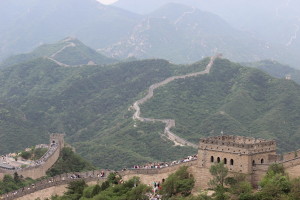 We have been reading about The Great Wall from childhood and it gave us a  feeling of achievement while visiting this wonder on earth! For the local Chinese  people, visiting the Great Wall is like a pilgrimage. The wall can be approached from  many places. As there were a couple of senior citizens in our group, we were taken to  a place called Badaling, about 70 kms from Beijing to avail of a cable car service. The  car took us to the top of the wall! The wall is very steep to climb and the cable car is  really a boon to any senior citizen, so do not forget to avail of this facility during your  tour. People on wheel chair can also reach the wall. The wall is about 21,000 kms  long. It's built in stages and visible from a long distance. For more details, see http://www.badalinggreatwall.com/.
While in Beijing, do not miss out the Golden Dynasty mask show. It is an amazing show with a nice story and stage techniques. Another landmark is the Olympic Site. Normally people are driven past the stadium (Bird's Nest) and the Aquatic Center (Water Cube) but our guide took us inside both these for a memorable experience. The Water Cube comprises a steel space frame and is the largest ETFE (a type of plastic with high corrosion resistance) clad structure in the world. The ETFE cladding results in a 30 per cent decrease in energy costs.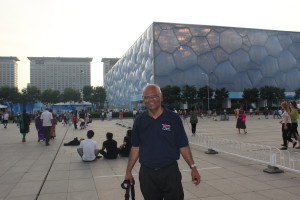 One should not miss the opportunity of travelling by Bullet Train while in China. We surely did not! We travelled from Beijing South Station to Shanghai Hongqiao by Bullet train which covers a distance of 1318 Km in less than 5 hours maintaining a speed of 305 km/ hour. There are about 33 bullet trains from Beijing to Shanghai in a day! No jerk is felt at all during the journey. There is a security check at station and the boarding gate opens just 10 minutes before the departure of the train. All are chair cars and provided with a dining car.
Shanghai Surprises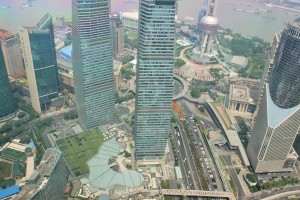 From Shanghai, the next day we went to Suzhou City for a cruise on the Grand  Canal. To view Chinese silk which is the best in the world, we were taken to a  sericulture farm and silk factory with a sale outlet. We came back to Shanghai for  lunch followed by shopping in the famous Nanjing Street.
Later in the evening, we attended the famous Acrobatic Show, which  is a not to be  missed experience. Near the theater, there is a famous market place of high end  brands of the world. Shanghai boasts of the world's second tallest building to be  opened next year. We climbed the observation deck on the 88th floor of another high rise, Jin Mao Tower, by an elevator moving at a speed of 9 m/sec. The view was awesome as it was a clear day.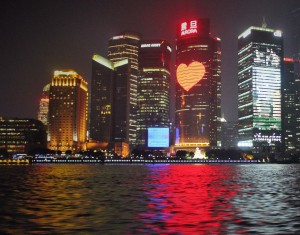 Later we went to Temple of City God, an old temple but currently converted to a market place. It is a good place to shop with lot of street food stalls. No, we did not find snake or any exotic food there! In the evening we took a cruise on the Huangpu River to observe the illumination of the Shanghai skyscrapers. This has no comparison and  was a wonderful experience.
Hong Kong & Macau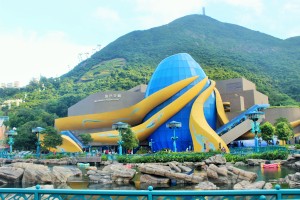 The next day we flew to Hong Kong. The Hong Kong currency is dollar and different from the Chinese currency Yuan. Hong Kong, meaning Fragrant Harbor, is officially known as Hong Kong Special Administrative Region of the People's Republic of China, and is an autonomous territory. It is a natural harbor and city of skyscrapers.
We went to the Kowloon Ladies' Market for bargain shopping and Avenue of Stars. Avenue of Stars pays tribute to film personalities and was constructed in line with Hollywood's Walk of Fame on a waterfront promenade, the most popular attraction here being Bruce Lee's statue. In the evening, all buildings are illuminated to attract the tourists. Main attractions in Hong Kong are the Ocean Park and Disney Land, which we covered in the next two days. These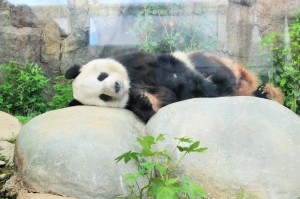 attractions are for all ages and provide fun unlimited. The most popular one in the Ocean Park was the 27 year old giant panda, which is the oldest in the world. As known to all, these are theme parks. Ocean Park had some of the rarest animals like arctic fox, aquarium, walrus and so on. We spent ten hours in each park and still the time was not sufficient.
The famous Victoria Peak (Mount Austin) is at a height of 550 m and to the west of Hong Kong. No one misses a trip to this Peak. We can have a grand view of Hong Kong Harbor and Kowloon. We went up by the peak tram, which is like a funicular train climbing a steep incline with a breathtaking view. Here, at the top, we also have Madame Tussuads, the international chain of wax museums. This one looked more attractive than some of the other ones in the world. Everyone got busy being photographed with their favorite personalities.
Macau 
This is also a Special Administrative Region like Hong Kong. It consists of the Macau Peninsula and the islands of Taipa and Coloane, which are now connected by landfill forming Cotai. This is about 60 km from Hong Kong and is one of the richest cities in the world. This used to be a Portuguese territory and has lot of similarities with Goa. Though the currency is different from that in Hong Kong and China, yet the popular currency is Hong Kong Dollars.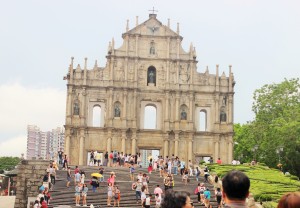 We reached Macau from Hong Kong by high speed Water Jet travelling at almost 70-80 km per hour.
During the day, we visited the ruins of St. Paul's Cathedral, Penha Hill, A Ma Temple, Grand Prix museum and wine museum. The weather in Hong Kong and Macau is similar and quite hot and humid in the month of June.
Macau is known as the Las Vegas of Asia with casinos and hotels with lights and shows. There was no casino tour as per itinerary but my wife and I took the four hour tour of casinos on our own. All major 7 star hotels (The Wynn, MGM Grand, Venetia, Grand Lisboa, Emperor's Palace of Jackie Chan etc.) of the world were visited. The musical fountains, LED lights and mechanical shows were amazing. The hotels and streets were illuminated with the brightest and most colorful lights. It was worth the extra money spent on this tour.
The next day, we returned to Hong Kong and took our flight back to Bengaluru.
Most of us are not aware of China much. A personal visit like above really gave us a glimpse of the advancement of the country. It is a huge country and we plan to cover other parts of China in future.
All Photographs courtesy Indrajit Chatterjee
About Author