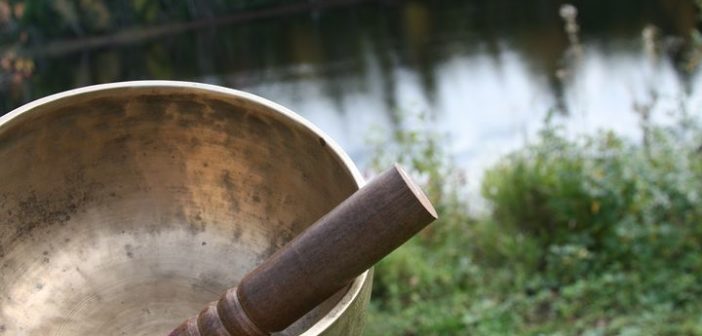 All You Need to Know About Sound Healing For Older Adults
Did you know that sound therapy could be an amazing non-invasive way of tackling many age-related health and mind conditions, that too without any side-effects? Find out more about sound healing here.
Sound healing or sound therapy, one of the oldest and most natural forms of healing is gradually being noticed in India as a great therapy for physical and mental well-being. Many older adults are also exploring its benefits. This is primarily because of the involvement of non-invasive and self-healing techniques, considered to be an ideal method of maintaining mind and body wellness during the silver years. Older adults opting for holistic well-being may gladly embrace sound healing for de-stressing, seeking the peace of mind, maintaining calm and keeping the brain active. For those who are not aware of the concept of sound healing and its benefits for seniors, here is all you need to know about it.
How does Sound Healing work?
Sound healing is a practice that uses sound and vibrations in order to relax and heal the body. Healing through sound can be done using various instruments such as Tibetan singing bowls, gongs and tuning forks. Sound healing has been used across cultures throughout human history by the ancient Indians, Greeks, Egyptians, Mayans, Shamans as well as Native Americans in order to improve physical and emotional well-being. 60 to 65 per cent of an adult's body is composed of water, which is a very good conductor of sound and vibrations. Each and every cell in our body absorbs sound. Every chakra in our body has a different frequency and these chakras or energy centres respond very well to sound waves.
An effective tool of healing for seniors
Sound healing is completely non-invasive and hence a very good alternative healing option. It takes the recipient to a deep level of relaxation and then the healing process starts. Sound therapy can be more successful when the sound energy is used via specific equipment and individual programs, designed as per the present health condition and particular requirements of a senior. With the appropriate use of sound, the therapy can have the right impact at the cellular level.
Sound therapy can be of great use in tackling several conditions among seniors without any side-effect. Fixing learning disabilities, hearing sensitivities, management of pain, enhancement of social and emotional skills, reducing behavioural disorders and depression are some of the ways by which the seniors get immensely benefitted from sound healing.
Srinivas Vupadrishta, a young embracer of sound therapy and a certified sound healing instructor from Dhyaana Yoga Centre in Bangalore says: "Sound healing is known to help reduce age-related high blood pressure, joint aches, back issues, spondylitis, arthritis among others." Sound healing can also help in preventing the onset of Dementia. It helps seniors to keep their brains active by getting rid of anxiety, stress and improving sleeping patterns. He conducts sound healing sessions at various locations across Bangalore for senior citizens as well as for the other age groups.
Silver Talkies, with the help of Vupadrishta, gifted the super silvers an hour-long session of sound healing and meditation last week. The curious participants had a wonderful experience of de-stressing and keeping calm while meditating to the sound of brass-made Tibetan singing bowls along with the soothing and soft sound of waves lapping on the shore.
Sound Healing can be for all
According to Vupadrishta, sound healing can be practised by anyone from all age brackets as sound healing has advantages for all. "All that is required is an intent to accept healing through sound and it simply works wonders. After attending a sound meditation session, I became curious about how sound could help to heal and this curiosity led to me starting to read about it. I later decided to pursue sound healing and did my training in the same," he adds.
Sound therapy can have positive impacts on youngsters, those belonging to the middle-age and even children. It increases mental and emotional clarity, enhances sleep, beats depression, helps relieve stress, heals migraine, neck pain, spondylitis and helps reduce anxiety. It acts as a potential tool to help new moms tackle postpartum depression. Not just that, sound therapy has the ability to help children with autism, learning disabilities and behavioural issues as well. It can boost up one's immunity, improve the health of a premature baby and extensively help in rehabilitation and palliative care for patients suffering from chronic conditions like cancer.
---
Are you aware of how mindfulness apps can help you meditate? Click here to know more.
About Author