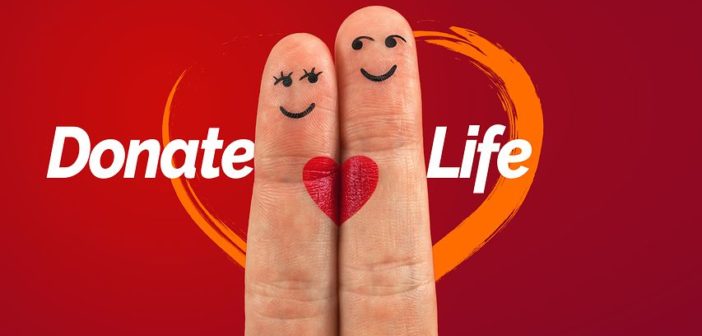 Organ Donation Day: These Super Silvers are Trend-Setters in Gifting a New Life
These seniors have been an inspiration for us to donate organs and save more lives, which at present is the need of the hour in India. 
August 13 is Organ Donation Day. It's a day that reminds us about the importance of organ donation and the sad fact that although our country is in dire need of organs, the deceased donor donation rate stands at 0.34 per million which is far less than the required rate as reported by a study conducted by Department of Urology and Renal Transplantation, Sanjay Gandhi Postgraduate Institute of Medical Sciences, Lucknow in 2018. Despite the low rates, some senior citizens around the country are setting an example donating their organs. Mohan Foundation a not-for-profit, registered non-government charity organisation in India that works in the field of deceased organ donation and transplantation, shared some examples with Silver Talkies.
This 60-year-old's father encouraged him to pledge his organs
Breaking all taboos, this father and son duo has shown it is never too late to realise the significance of organ donation. S Srinivasan, 60, a practising Chartered Accountant from Kuwait had pledged to donate his organs in 2010 and pledged his body for research in 2012 and he thanks his father, Mr Santhanakrishnan for inspiring him to be a part of this noble cause.
"My father who is 89 years old was and is my inspiration. Many, many years ago, even before body donation gained prominence, he had pledged to donate his body. To do this, he had to go to the GH (General Hospital-Chennai) many times. Not willing to give up, he persevered and finally managed to complete the donation. His famous joke was that, when he volunteered and was signing up, the staff on duty asked him, "Sir, where is the body?" For which, his reply was, "This is the body (pointing to himself), but you will get it only later." He told me that he noticed in the register when his name was entered that the donor before him was none other than actor Kamal Hassan," says Srinivasan.
He explained how his father was able to convince a few of their family friends too to donate their body including his younger sister, who currently works in the UAE. "My Dad was inspired by watching it on TV and through newspapers," he adds. Srinivasan has pledged to donate his eyes and inspired and convinced at least 25 people among his family and friend circle to donate their eyes too. He hopes to inspire many more in days-to-come and help India to overcome its organ donation crisis.
Her mother's wish to donate organs makes this doctor daughter proud

For Dr Padmasri Ayaggari, 54, her mother's wish to donate organs is the best thing that happened to her medical career. Even today when her mom is no more around her, she drives immense strength just thinking about her contribution in giving a fresh lease of life.
My mom, Smt. Lakshmi Ayyagari (73 years) had always been a homemaker. She was an excellent cook, very creative and good in painting, embroidery, tailoring, knitting, doll-making, crochet and more. Her dream always had been to be a teacher but due to various circumstances, she could not be one. She wanted to be an organ donor and wanted to donate her body to the Gandhi Medical College Anatomy Department in Hyderabad. This she said will help the teachers to show and explain the anatomy to students very well. This act of hers has fulfilled her teacher instinct and her dormant dream," she recalls.
Dr Ayaggari's father who took care of her mom during her long-standing illness supported her decision. "I am a doctor myself and thought only medical fraternity can do the greatest service to humanity. But what can be best than the service done by my mom. I have no words for this noble action that my mother did and get tears in my eyes always with pride and love when I remember her," says Dr Ayyagari.
Breaking taboos and gifting a new life was this octagenarian's last wish

Veeravalli Ganeswara Rao, 80 years, had set an example before his children by donating his eyes and body this year. He was a chemist and ran a medical shop for many years in Aravalli, a small village in Andhra Pradesh. Closely observing various illnesses and suffering of people inspired him to donate his eyes and body.
Dr V Vijayalakshmi, his daughter-in-law says: "He was not a religious person and didn't believe in the afterlife and such things. Long-time ago he expressed his desire to donate his body to a medical college. When he became sick about 15 days before his death we again spoke to him about his wish. As medical professionals, we know the importance of organ and eye donation so we decided to fulfil his wish."
How to donate organs?

Once an individual is declared brain dead, the organs should be removed from the body within a stipulated time and then transplanted on a recipient's body. The stipulated time stands as 6 hours for eyes and up to 12 hours for skin. In order to be an organ donor, an individual must register by signing up for organ donation. The following websites can help you know more about the process.
https://www.mohanfoundation.org/

http://shatayu.org.in/

http://giftyourorgan.org/
There are several state-based deceased organ donations and transplant programs that can help you with the organ donation procedure. Here are the links to the government-based committees.
Jeevasarthakathe in Karnataka (http://www.jeevasarthakathe.karnataka.gov.in/Website/English/Home.html),
Mrithasanjeevani in Kerala (http://knos.org.in),
Jeevandan Cadaver Transplantation program in Telangana (http://jeevandan.gov.in/),
Zonal Transplant Coordination Centre in Mumbai (http://www.ztccmumbai.org/ztcc/).
About Author