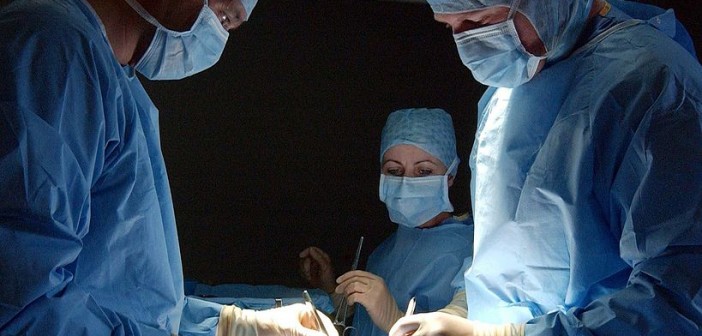 Organ Donation: The Gift of Life
Organ Donation is gradually getting acceptance among a section of aware and committed senior citizens in India. We bring you a report.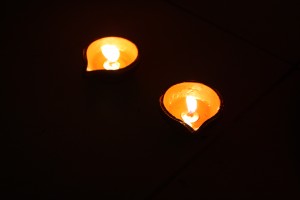 When Deepa Vaishnavi's mother Usha Madhuranathan passed away suddenly at 78, even grief and the sudden jolt of shock could not keep Vaishnavi from fulfilling her mothers wish: To donate her eyes after death. Vaishnavi chooses not to take the credit for her thoughtful action in the face of extreme sadness. "The decision was taken by my mother. I simply chose to honour that."
Usha, a founder member of Jnanajyothi, a South Bangalore group of senior citizens, belonged to the growing tribe of senior citizens in India who are pledging to donate their organs. The idea is to give life to another person by donating a part of the body; to make the body useful even in death. Recently, the donation of 77 year old deceased retired teacher Vir Bhan Choudhury's liver, kidneys and cornea helped two patients at the All India Institute of Medical Sciences in Delhi.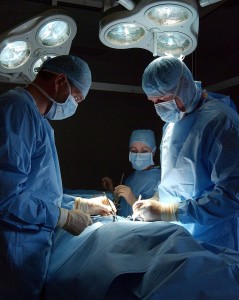 A Gradual Change
Slowly but steadily, the willingness to know more and actually take a step towards Organ Donation by seniors is growing, after information on the subject has been spread among senior citizen groups, especially in states like Tamil Nadu, Karnataka, Maharashtra and Andhra Pradesh. 
It's a much needed change if you consider the facts:
* Of the 9.5 million deaths in India every year, at least one lakh are believed to be potential donors; however less than 200 actually become donors.
*Almost 1.5 lakh people in India need a kidney, however only 3000 of them receive one.
*India's annual liver transplant requirement is 25,000, but we manage only about 800.
The changing mindset is a welcome departure from traditional Indian beliefs about rebirth and disfigurement that stop many from taking this noble and much needed step. Recently, about 20 residents of Brindavan Senior Citizens Foundation in Coimbatore pledged their eyes after an eye donation awareness drive. "We had to convince them initially but the mindset is changing," says R Parthasarathy, co-founder of the Foundation, which runs a retirement home for seniors. In Mumbai, several NGOs and Rotary Club chapters have organised talks on Organ Donation with an aim towards busting the misconceptions.
What is Organ Donation? 
Organ Donation is an umbrella term, says Dr Sumana Navin, course director, Mohan Foundation, a Chennai based not-for-profit, non-governmental organization that promotes organ donation."The eye is often the starting point. Organ donation means giving any part of your body, it could be an organ or tissue. In case of natural death, all tissues can be donated. Skin donation is picking up (useful for burn victims and for skin regenration) and like the eye donation can be done at home. There is no risk of disfigurement," says Dr Navin. 
Organs that can be donated are heart, liver, kidneys, lungs and pancreas, while tissues that can be donated include cornea, skin, heart valves, bones and tendons. There are two types of Organ Donation. There are two types of organ donation, viz., Living Donor Organ Donation, under which a person during his life can donate one kidney, a portion of pancreas and a part of the liver. The other and much needed is Deceased Donor Organ Donation, where a person can donate multiple organ and tissues after brain-stem/cardiac death.The Transplantation of Human Organ Act 1994 makes the informed consent of the family mandatory in India for Deceased Organ Donation. 
Can senior citizens donate?
Dr Navin asserts that all senior citizens in good health can think of organ donation. "Sometimes there are health issues with senior citizens but usually those do not matter. In case of each person who wishes to donate, the organ function is evaluated individually and then decided whether it can be used." Dr Navin points out that there are lot of older recipients waiting for an organ. "The organ of a 60 plus person can go to another 60 plus person. For heart, donors are preferred up to the age of 50. Otherwise there is no age cut off. The main condition is the wish to donate and as per law family consent is a must," she reiterates. 
According to the National Organ and Tissue Transplant Organization Website, a deceased donor can generally donate organs and tissues within the following age limit:
* Kidneys & liver: upto 70 years
* Heart, lungs: upto 50 years
* Pancreas, Intestine: upto 60-65 years
* Corneas, skin: upto 100 years
* Heart valves: up-to 50 years 
Bone: up-to 70 years
Despite the limit, there have been instances of Cadaver Donation to medical colleges by older people, Dr Navin points out.
How to Go about it
Organs and tissues can be donated at the time of brain death. Organs should be removed from the body before a stipulated time. E.g., six hours for the eye and up to 12 hours for skin, according to Dr Navin. To be an organ donor, it is important to register yourself by signing up for Organ Donation. You could visit the following websites to know more about the process:
Various states also have deceased organ donation and transplantation programmes. Andhra Pradesh has the Jeevandan programme (www.jeevandan.gov.in), Karnataka has the Zonal Coordination Committee of Karnataka for Transplantation (www.zcck.in), and Maharashtra has the Zonal Transplant Coordination Center in Mumbai (www.ztccmumbai.org) and Nagpur. The Kerala government has the Kerala Network for Organ Sharing (www.knos.org.in), while Rajasthan has http://www.rnos.org/.
Once you register with any of these organisations, you will be given a Donor Card, which will state your consent to having your organs and tissue made available for transplantation upon your death. 
The Best Way to Decide
Organ Donation can be a tough call for many, despite the noble gesture associated with it. With the taboo surrounding any discussion related to death, it can often lead to lack of action, despite willingness. However, family support could go a long way in helping a senior citizen decide on organ donation. When 73 year old J Sumitha passed away in Chennai after a prolonged illness, her family was quick to honour her wish to donate her organs. Sumitha had been suffering from a prolonged illness and had pledged her organs online while bedridden. When she passed away, the family chose to honour the pledge. Dr Navin suggests that speaking to ones family about one's wish to donate is the most important. 
In cases where the decision may cause dilemma to some elders, it may also help to speak to one's pastor or spiritual guru in case of doubt. Talking to a trained counsellor (most organ donation organisations work with them) also helps.
Some of the common questions senior citizens have are on their age and whether it would effect their ability to donate. There are also questions about disfigurement and rebirth in some cases, while some are worried if the organs would be used for illegal purposes. 
To answer such doubts and set minds at rest, several senior citizens groups across the country are talking to their members and creating awareness about Organ Donation. At Jnanajyothi, each new member is given a form for eye donation. Shanta Laxman, vice president Jnanajyothi, mentions that their members were informed about the process by a doctor team from MS Ramaiah Hospital Bangalore. So far, apart from eye donations, three of their members, all women, have donated their bodies for medical research, with the oldest donor being Dr Padma Rao at 80. Mohan Foundation regularly conducts awareness sessions among senior citizen groups. Some of their recent initiatives have been with embers of Senior Citizens Welfare Association, Vijayawada and the Senior Citizen's Forum, Secundrabad.
Vaishnavi feels lack of awareness is why many people do not go for organ donation and mentions that the process is done with extreme care and sensitivity. "The doctors from Prabha Eye Clinic who came for the process when amma passed away were very well trained and courteous," she mentions. She suggests that the Donor Card is kept in a place where it is visible to all, as it would help to inform the family that the deceased person had chosen to donate.  
Thoughts of death are not among the most pleasant. But the thought of carrying on the light of life, through one last selfless gesture may be. All it would take is some information, a talk with your family and filling a form. So go ahead, give the gift of life to somebody today. 
About Author