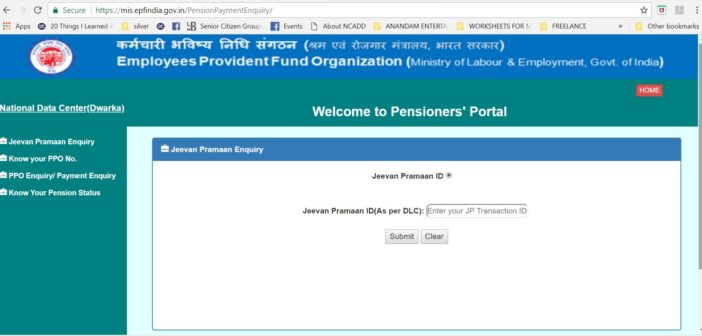 Passbook Info, Pension Credit Date and More With New Pensioners' Portal
The Employee Provident Fund Organization has launched a new pensioners' portal and an enhanced Track eKYC facility.
Retirement fund body Employee Provident Fund Organization (EPFO) has launched a new pensioners' portal in a bid to give easier access to pension related information. The portal will help users with details like pension payment order number, payment order details, passbook information and other related information, such as date of credit of pension, submission of pensioner's life certificate, etc. It will also help pensioners know the status of their life certificates. Further, It will provide details and reason for stoppage of pension.
Please click here to go to the pensioners' portal: https://mis.epfindia.gov.in/PensionPaymentEnquiry
EPFO has also launched an enhanced "Track eKYC" facility for the convenience of members. This will help them check the status of Aadhaar seeded against their UAN (Universal Account Number) and to figure out the specific mismatch details. To avail of this facility, subscribers can go to EPFO's website https://iwu.epfindia.gov.in/eKYC/trackUan
Earlier, EPFO made it mandatory to file online claims or provident fund withdrawals above Rs 10 lakh. Under the pension scheme, there is a provision of part withdrawal of pension, commonly known as commutation of pension money. Before the decision, EPFO subscribers had the option of filing online as well as manual claims for provident fund withdrawal as also for pension. The EPFO has over six crore subscribers and manages a corpus of Rs 10 lakh crore.
About Author