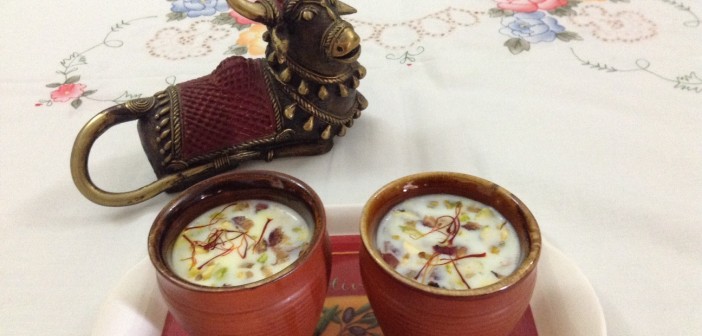 Italian and Indian flavours for your kitchen
One doesn't need an excuse to try something delectable. So do go ahead and try these recipes from our reader Janaki Azariah and add Indian and Italian flavours to your palate – Pesto Pasta and Tender Coconut Phirni.
Pesto Pasta
Ingredients:
Penne Pasta                2 cups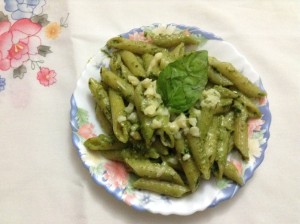 Basil Leaves                1 cup
Pine nuts                     ½ cup
Garlic cloves               7 to 8
Olive oil                       4 tbsp
Grated cheese             2 to 3 tbsp
Salt to taste
Method:
Boil the pasta in 4 to 5 cups of water for 10 to 12 minutes. Strain the water and keep the pasta aside.
To make the Pesto sauce, soak the pine nuts in boiling water for 4 to 5 hours. Remove the skin. Grind the basil leaves, garlic cloves, blanched peeled pine nuts and 2 tbsp of olive oil  to a paste. Add salt to taste. (If unable to get pine nuts, you can add walnuts instead)
In a pan heat 2 tbsp of olive oil and add the cooked pasta and the Pesto sauce. Mix well and toss.
Garnish with grated cheese and serve hot.
Tender Coconut Phirni
Ingredients:
Milk                                         1 litre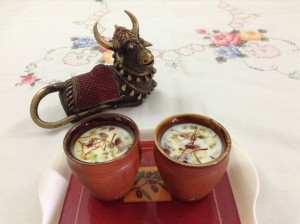 Sugar                                       ½ cup
Thick coconut milk               1 cup
Coconut water                       ¼ cup
Chopped tender coconut        1
Raw rice                                   2 tbsp
Saffron                                      a few strands
Cardamom powder                 ¼ tsp
Chopped almonds & pistas     2 tbsp
Method
Soak the rice in water for 2 hrs and grind coarsely.
Heat milk in a heavy bottom pan. Add the coarsely ground rice and keep cooking. The milk will start thickening. Cook for 10 to 15 min till the rice is well cooked.
Add the sugar and a few strands of saffron. Cook for another 5 minutes. Switch off gas.
Add coconut milk, sliced tender coconut, coconut water and cardamom powder.
Chill, garnish with chopped nuts and strands of saffron and serve.
About Author