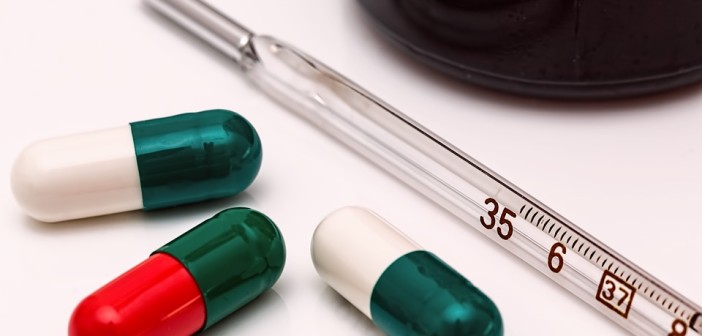 PharmEasy – The Easy Pharmacy At Your Doorstep
Getting medicines home delivered makes life easier for many senior citizens. PharmEasy, an online pharmacy, offers you flat 20 per cent discount on all medicines and delivers them home.

Ordering online for groceries, apparels, books and other consumables and getting them home delivered is fairly common phenomenon now. The latest to join this bandwagon are online pharmacies. Online pharmacies, that allow you to order medicines from the comfort of your home and have them home delivered. Best of all, they offer you sizeable discounts as well.
PharmEasy or Pharmacy Made Easy, is one such new service provider on the block that has been offering online pharmacy services in ten cities and discounted diagnostic tests in five cities. The founders of PharmEasy – Dr. Dhaval Shah, ex-McKinsey consultant, Dharmil Sheth, ex-MakeMyTrip, and Mikhil Innani, ex-Housing.com and CouponDunia, call themselves the Proactive Caretakers who will stand by a patient as a family member. Through PharmEasy they intend to make healthcare services affordable, available and accessible for all.
What's in it for you?
An offline aggregator of local pharmacies, PharmEasy offers you flat 20 per cent discount on all medicines and delivers them at your doorstep, with no minimum delivery order and no delivery charges. This service is available in ten cities, namely Mumbai, Delhi, Noida, Kolkata, Pune, Jaipur, Bengaluru, Ahmedabad, Navi Mumbai and Thane.
The biggest advantage – you need not hunt pharmacies to source your medicines, as you can now order them while sitting at home and that too at discounted rates. All you need to have is a prescription from a qualified and licensed allopathic doctor and the PharmEasy app on your smartphone. In case you do not have a smart phone you can still avail the services by calling up their call center. PharmEasy commits to deliver the medicine within 24 hours, at your doorstep. PharmEasy services prescription drugs only and allopathic medicines prescribed by qualified and licensed doctors (M.B.B.S, MD, BDS etc.). They do not service OTC and psychotropic drugs and also allopathic medicines prescribed by Ayurvedic or Homeopathy doctors.
What's more? PharmEasy allows you to set reminders for taking your medicines at the appointed hour. They also send you refill reminders to alert you when your medicines need to be reordered. For putting the anxious minds to rest, their medicine guide gives description of medicines, their dosage, contents, substitutes, uses and side effects, among others.
In addition to the pharmacy services the company also offers diagnostic tests at doorstep, at up to 60 per cent discount. Currently available in five cities, viz., Mumbai, Navi Mumbai, Thane, Delhi and Kolkata, the diagnostic services are expected to be launched in Bengaluru by January 2017. All you need to do is send them your diagnostic requirements through a photograph of your prescription or select the tests from a drop-down list on the app and choose a time and date slot as per your convenience. A laboratory agent will visit the designated address at the appointed hour and collect samples. The samples will then be processed at company's partner labs, all accredited by NABL and test results will be sent via email the same day, wherever possible and a hard copy through courier the next day. All the services are available on cash on delivery. You need not worry about online payments.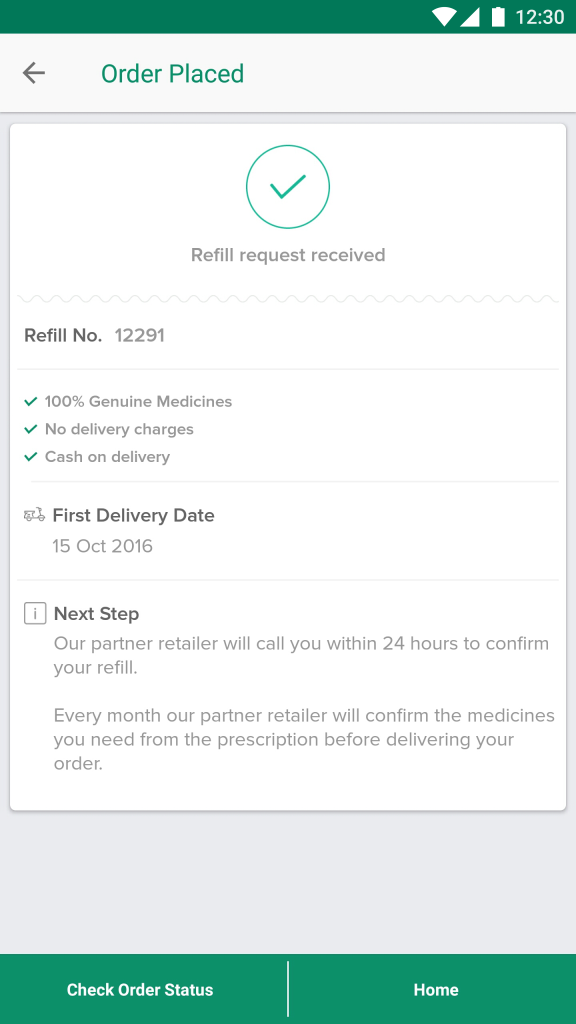 Saumil Parekh, marketing manager PharmEasy says "The company has served more than 5 lakh orders of 1.5 lakh unique clients, till date. On an average they service close to 3,000 orders per day with an average delivery time of 22 hours".
Pharmeasy has tied up with few senior's associations in Mumbai – Seniors' Paradise and AISSCON being some of them. Members of these groups have been ordering medicines via PharmEasy for almost a year and availing of the discounts and the easy service. Monthly refill reminders are used by most of the members which saves them the hassle of ordering medicines again and again. Also, children of seniors not living with their parents are able to order from other cities for their parents living in other areas.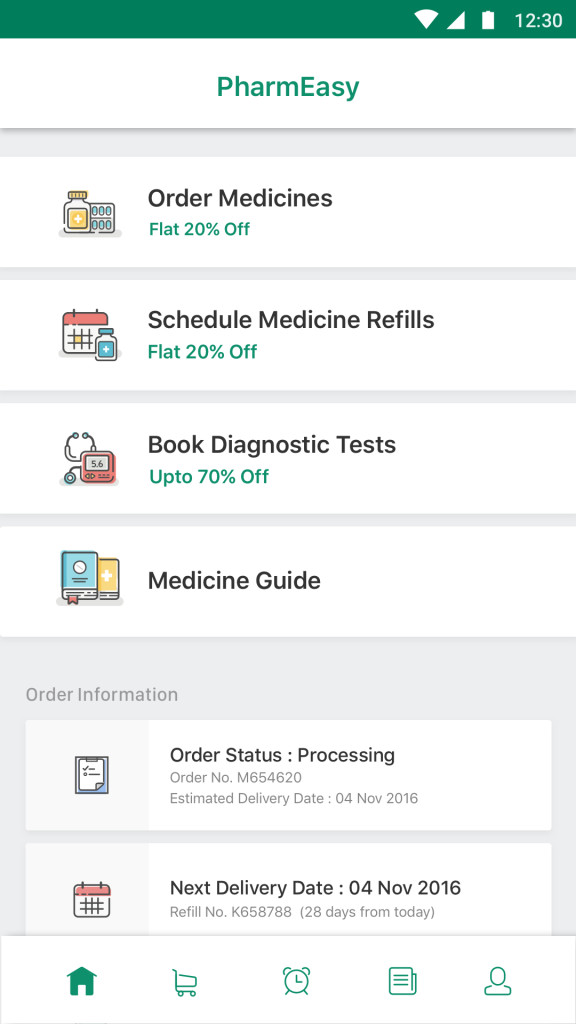 So, if you are a senior and want to add some comfort to your life and get rid of the chore of remembering to ordering your medicines on time and having to visit a pharmacy repeatedly, you may want to try PharmEasy for your next order. Here is what you need to do.
a) Open Play Store / App Store or give a missed call on +91-88800 40000 to get the download link
b) Download PharmEasy app
c) Upload Prescription (a photograph of the prescription from your Camera gallery)
d) Enter your Details
e) Apply coupon code (If any)
f) Place an order
g) Get a confirmation call and free home delivery within 24 hours
Those who do not have smartphones or are not comfortable using apps need not be disheartened. You can still order on PharmEasy via e-mail, WhatsApp or call at 08999479994 (applicable only for Mumbai & Bangalore) to place the order. On calling you will be asked to send the photo of the prescription via e-mail or WhatsApp. If you do not use either email or WhatsApp, you can provide your name and address and a PharmEasy agent will come to your address to pick up the prescription. The prescription will be returned to you with the medicines. There are no additional charges for these services and you will still get flat 20% off on your bill.
For more details, visit http://www.pharmeasy.in/
About Author