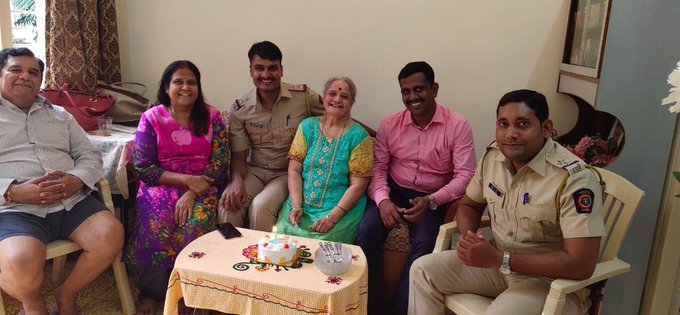 Police Initiatives To Help Senior Citizens In India
Cops have always been a strong support for the senior citizens across country. Find out more about what police is doing to lend a helping hand to seniors.
The news of Mumbai Police celebrating the birthday of a lonely septuagenarian stole many hearts recently. Kumud Joshi, 77, a senior citizen who lives alone in Khar, was surprised and happy to see a group of police officers from the Khar Police Station with a birthday cake on July 13 to wish her on the special day. The cops organised this to ensure Joshi did not feel lonely on her birthday. Despite news of senior citizens being attacked and robbed, truth is that police forces across the country have come up with several initiatives to keep our seniors safe. Besides the already existing senior-friendly services provided by cops across the country, the first seven months of 2019 have seen several new police initiatives aimed towards the senior citizens.
Kerala Police's Bell of Faith, an emergency aid for senior citizens: In order to ensure safety of the seniors, the Kerala Police has taken a great initiative this month. They have launched Bell of Faith that aims to offer immediate help to senior citizens in case of any emergency services or health issues. Through a team of volunteers staying nearby, an elderly person can now seek instant support. Under this project, remote control devices will be provided to senior citizens staying alone and they can call for help with the press of a button. The volunteer nearby will get an alert making it possible to deliver immediate help. The cops will install the equipment and provide the remote control device which is free of cost. The Janamaithri beat officers will look after the rest of the assistance. A special drive has been initiated among the residents' associations in the city to spread awareness regarding the project.
Mumbai Police educates senior citizens on safety in real and virtual world: Mumbai Police has begun knocking doors of senior citizens and reaching out to them in public parks to make them aware about the safety issues in real and more specifically, the virtual world. Under a major outreach program, more than 150 interactions have taken place between the police and senior citizens in Borivali-Goregaon belt in less than a month to primarily make the seniors aware of vishing where crooks pretending to be from banks or a reputed company make phone calls to convince seniors to reveal their card details. To know more about staying safe online, click here: https://silvertalkies.com/stay-safe-banking-frauds/
The main objective of such a program is to talk to seniors about cyber and personal security and collate data on senior citizens living alone. Apart from this, senior citizens can always make use of the ElderLine initiative of police and call 1090 for seeking help. For more information on ElderLine, click here: https://mumbaipolice.maharashtra.gov.in/elderline.asp
Kolkata Police's Pronam protects seniors from crime and crisis: The Kolkata Police is helping over 18,000 senior citizens in sorting out legal issues related to properties as well as helping them at the time of crisis or medical emergency. This is specifically dedicated to seniors living alone and far away from their children and relatives. A joint initiative of the Kolkata Police and the Bengal and Dignity Foundation, an NGO, Pronam aims to help the senior citizens redress issues through a permanent office that has been set up near Ballygunge Police Station. All the seniors have to do is become a member of this initiative and fill up a form provided at the counter or available online (http://www.kolkatapolice.gov.in/images/docs/regform.pdf). This way, all the details provided by the senior citizens will have an entry to the database. Under Pronam, a deputed team will visit the homes of the members and conduct a security audit and know about other issues being faced by the seniors regarding health or other legal matters.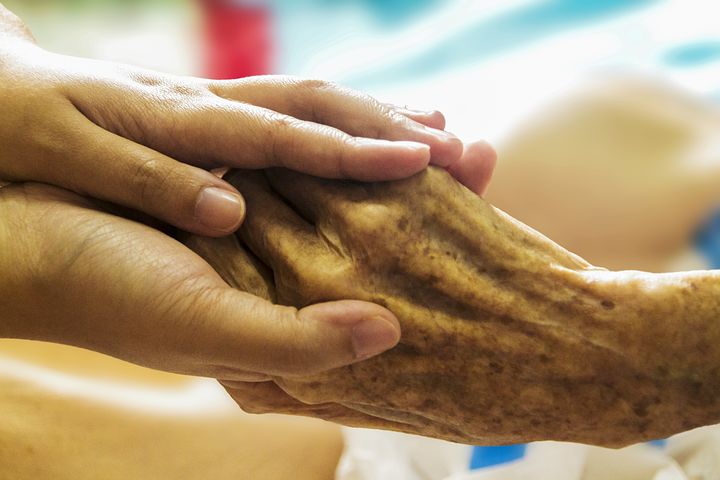 Bengaluru Police creates a bridge of connection between seniors and neighbourhood officers: Apart from Elders Helpline (http://www.nightingaleseldercare.com/index.php/elders-helpline), a well-oiled elder support helpline (1090) that provides quick support, legal help, counseling and police intervention to the senior citizens in filing a complaint regarding an abuse, property-related dispute and medical emergency, Bengaluru police has taken a new initiative of connecting senior citizens with nearby police officers to enable them reach out to the police for instant help. The senior citizens along with the others can now contact the beat officers responsible for maintaining law and order in their respective areas and seep immediate support. Bengaluru Police have pasted posters and flyers with information about their sub-beat officer along with their photographs and contact details outside banks, ATMs and homes of residents to make sure the citizens are aware of who their beat officers are and their contact numbers.
Delhi Police's Senior Citizen Cell aims at providing overall support to the seniors: Senior Citizen Cell under Delhi Police comes with the objective of coordinating safety and security of senior citizens with the help of Area Police, monitoring of registered seniors through telephonic interaction on a regular basis, conducting field visits to senior citizens for making them aware of several aspects of safety, encouraging regular social interaction of senior citizens in the neighbourhood and coordinating police verification of domestic help by Area Police. For further details and registration, you can reach at: http://www.delhipolice.nic.in/seniorcitizen/objectives.htm
Chennai Police's senior citizen friendly measures make life easier for seniors: Chennai Police is known for an array of services dedicated towards the safety and well-being of senior citizens. Some of these services include senior ID cards, single-press call to the police and daily check-ins. A senior ID card is a card with vital personal and medical information that any senior can always carry. This card helps in immediate identification and appropriate treatment in case of hospitalisation. On registering to the single-press call initiative and sharing vital information that goes to the police database, a senior citizen may just long-press '2' to get in touch with the police in case of any emergency. The police quickly dispatches a team to the registered address, call an ambulance and help the caller. The police also assists in setting up speed dial on the landline or mobile phone. Daily check-in is a service provided to registered seniors and their spouse where the police check in with the senior everyday.
Pune Police reaches out to seniors via WhatsApp groups: In addition to the special helpline number (1098) dedicated exclusively for the senior citizens to provide safety and aid during emergency, several police stations in Pune have formed WhatsApp groups of senior citizens in their respective areas. These WhatsApp groups are moderated by the cops and concerns of the members are being resolved. Passport verification of seniors have been made easy with group of police personnel travelling to the addresses of seniors for name verification instead of seniors having to travel to the police station. The police conducts survey and issues identity cards to the senior citizens in respective areas.
---
A comprehensive list of senior helplines can be found here.
About Author