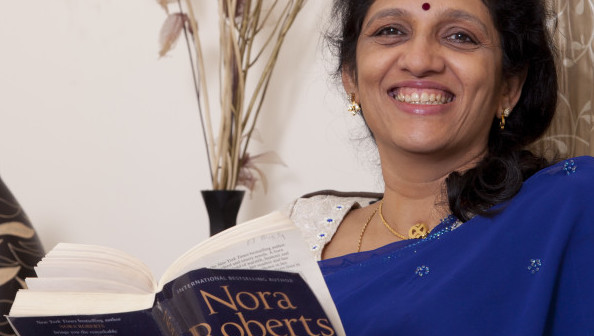 Portea Medical – Care in your home's comfort
A leading name in the in-home healthcare space, Portea Medical offers geriatric and post-operative care at home. Nidhi Chawla interviews Portea Co-founder and CEO, Meena Ganesh.
Shitij Singh, a patient of Brain Stroke, needed speech therapy and physiotherapy as part of his rehabilitation program after spending a fortnight in hospital. He is now home and has a speech therapist and physiotherapist visiting him twice daily, working on his speech and paralysed right side.
Home healthcare is an emerging segment in India. Apart from healthcare devices to measure your blood sugar or heart rate, today even blood tests can be done sitting at home as diagnostic labs will collect the blood samples. Post-operative care and geriatric care at home were considered challenges for lack of trained and professional help. However that is passé as there are companies as well as hospitals that provide you with trained nurses, physiotherapists and even doctors to take care of you or your loved ones inside the comfort of your homes. Portea Medical is one of the leading names in the in-home healthcare space, a segment considered to be worth USD 3 billion, in the wake of rising life expectancy, growing ageing population, rising incidence of lifestyle-related diseases and increasing disposable incomes.
We spoke to Meena Ganesh, Co-founder and CEO of Portea Medical to get you more insights.  The company's mission is to provide affordable and quality medical care at a patient's doorstep by making qualified doctors, physiotherapists, nurses and trained attendants available at their home.
The idea for Portea germinated as a result of Meena and K Ganesh's deeply personal experiences while caring first hand for family members diagnosed with cancer. "My husband, Ganesh and I, realised the many challenges involved and the dearth of options for quality and affordable medical care at home in India. This was also the time when we had just exited our previous venture TutorVista, and were exploring various opportunities. Home healthcare provided a large 'whitespace' opportunity that we felt we could address and were confident of building a category leader in the sector." So Meena and K Ganesh established Portea along with Dr. Manjusha Anumolu, a MD (US Board Certified) in Internal Medicine with 20 years of practice in US and India.
Meena and Ganesh's foray into India's healthcare sector via Portea is their fifth venture, preceded by four successful green field ventures and exits. Their last venture TutorVista was sold to Pearson for $213 MM (around INR 1329 crore at current exchange rates).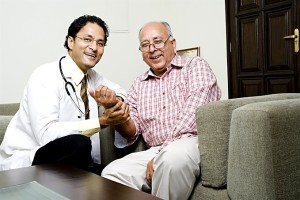 Portea Medical currently serves patients in 12 cities across India: Delhi/NCR, Bangalore, Chennai, Mumbai, Hyderabad, Pune, Kolkata, Jaipur, Lucknow, Chandigarh, Coimbatore and Ahmedabad. The company's gamut of services include home visits from doctors, nurses, physiotherapists, nutritionists, counsellors and trained attendants. The company also provides medical equipment like oxygen concentrators, pulse oximeters, suction machines, hospital beds, wheel chairs and walkers among other devices on rent and can make arrangements for home delivery of medicines as well.
Portea caters to patients with diverse needs – patients new to a city looking for medical help, elderly and/or immobile patients, palliative care patients, patients in need of simple yet repetitive treatments like dressings, physiotherapy, daily injections, catheter and tube care, colostomy and tracheostomy care and even patients who would like to be treated in the comfort of their homes and dislike travelling long distances to reach their hospital or doctor. "We bring the entire gamut of healthcare to their doorstep – doctors, nurses, physiotherapy, diagnostics and medicines," says Meena.
She further adds, "Right now, we are focusing on general primary health care, post-hospitalisation care  and chronic disease management. We have care plans addressing various aspects in all of these areas." The company offers various plans to meet diverse medical needs.
Doctor visit – Rs. 700
Nurse visit – Rs. 350
Nursing attendants – Rs. 15,000 a month (12 hours a day). He/ she takes care of patient's activities of daily living (ADL) – grooming, brushing, bed care
Annual elder care plan (Managed care) – Rs. 9999 (includes general health check at the start, doctor visit every month, nurse visit every fortnight to measure vitals. Lipid profile, ECG, Sugar and other vitals are checked every 3 months. Nursing attendant accompanies patient on hospital visits as and when needed)
Physiotherapy –  Rs. 400 per session
There are special plans for Diabetes and Hypertension patients.
The company does not offer emergency care; however the attendants can provide support for registered patients during hospital visits if required.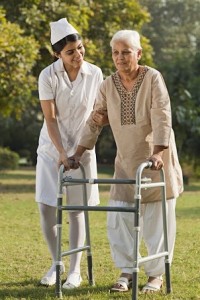 The elderly may find the company's services especially useful as it is delivered by professionals at their doorstep and at their convenience. "Many of our aged patients find the annual elder care plan (Managed care) of great importance," adds Meena. Sharing couple of examples, she adds that, "We recently attended to a 65-year old gentleman who had fever and upper respiratory infection. He was also a diabetic. The Portea doctor visited the patient, conducted a thorough examination, and prescribed medications at home. Post-treatment, the patient was relieved of his infection, and was greatly appreciative of the accurate diagnosis and care he received within his home environment."
"There's also the case of an elderly couple in Delhi with co morbidities. Their children are in Bangalore. Our doctors in Delhi visit the couple regularly to check on them and gauge when intervention is needed. We update the couple's daughter staying in Bangalore (who happens to be a physician herself). This has greatly reassured both the patients under our care, and their family members located in another city."
The Portea team is 600 plus employees strong, comprising of senior and junior doctors, senior physiotherapists overseeing the physiotherapy programmes, SMEs (Subject Matter Experts), MSc and BSc-level physiotherapists, a nursing in-charge for the country, nursing instructors with teaching experience, MSc and BSc-qualified nurses and GNMs (General Nurse and Midwife) and nursing attendants.
The patient centric model has the specialists, at a central location, responsible for designing care plans, actively monitoring the delivery of services, applying corrective action when needed and ensuring quality and adherence to proper medical procedures. The junior doctor is briefed prior to a patient visit, treatment plans are constituted centrally, verified offsite and onsite and remedial plans are prepared as needed. When there are cases that are especially challenging or in an escalated mode, the specialists themselves visit patients.
Citing the challenges Meena says, "The biggest challenge is in ensuring adequate oversight of healthcare delivery model since it is outside the confines of a medical facility." To overcome this challenge, robust system and quality processes have been put in place to meticulously and efficiently manage the delivery model. Technology is also used as a key enabler whereby every clinician carries a proprietary GPS enabled hand held device that not only helps track the clinician closest to you when making appointments but also helps the Portea clinician access the patient's medical history, check instructions from the patient's specialist and provide real-time update of data from the patient. Plans are also in place to implement a system where data like blood pressure, temperature and sugar levels are automatically captured.
Continuous training is also a part of the process. A weekly CME (continued medical education) via video conferencing across all Portea centres is held for learning and discussion, where past cases are reviewed as well to enhance learning. The doctors are constantly in touch with their seniors during and after a home visit to fine-tune treatment protocol in each of the three spheres: Medicine, Physiotherapy and Nursing.
Talking about future plans Meena says, "We plan to expand to around 50 cities in the next 2 years. We are also looking at designing specialised programs for chronic ailments such as diabetes and hypertension. We will continue to refine and enhance our offerings to include a mother and baby care program, fall prevention and elderization of the living environment."
To know more about Portea Medical and to avail their services you can visit their website www.portea.com or call 080-33554554
All images courtesy Portea Medical 
About Author