Meet Hari Baskaran: The Senior Citizen Cycling 4000 KM Across India
Hari Baskaran is cycling 4000 kms across India to spread the message of old age care. It's also a great day to start his 70th year. We found out what keeps him motivated.
Most people plan a vacation or a get together with family and friends on their 70th birthday. But most people aren't Hari Baskaran. The 70 year young-at-heart former corporate leader, mentor and executive coach is celebrating his entry into the 70s doing what he loves — a cross-country cyclothon of 4000 km that will start at Marina Beach, Chennai and end at India Gate, New Delhi.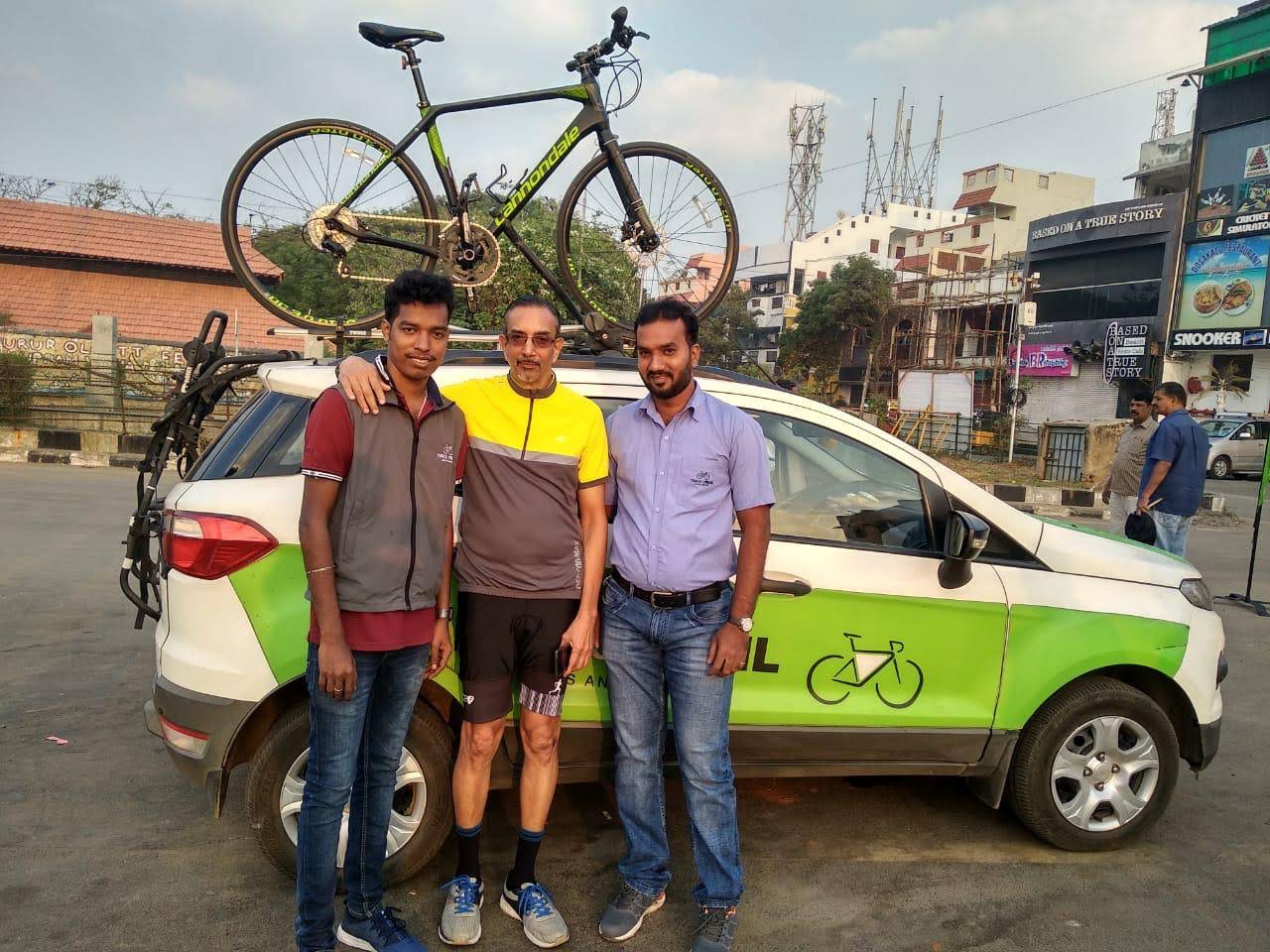 The cyclothon, called Project Golden Sunset, will start today on Baskaran's birthday. He expects it to continue for approximately 72 days and end this test of endurance at India Gate in March. The project has the support of HelpAge India, who will help Baskaran with medical care as well as the opportunity to visit and raise awareness about old age homes along the route. TI Cycles is the other partner in this venture, as is Big Basket.
Baskaran is no stranger to long-distance cycling. And most of these have been for a good cause. His last one was a 250 km plus ride at the Desert 500 event in Rajasthan, for the care and rehabilitation of disadvantaged children affected by cancer. Baskaran is also an avid trekker and has done some tough ones like the Thamser Pass, among others.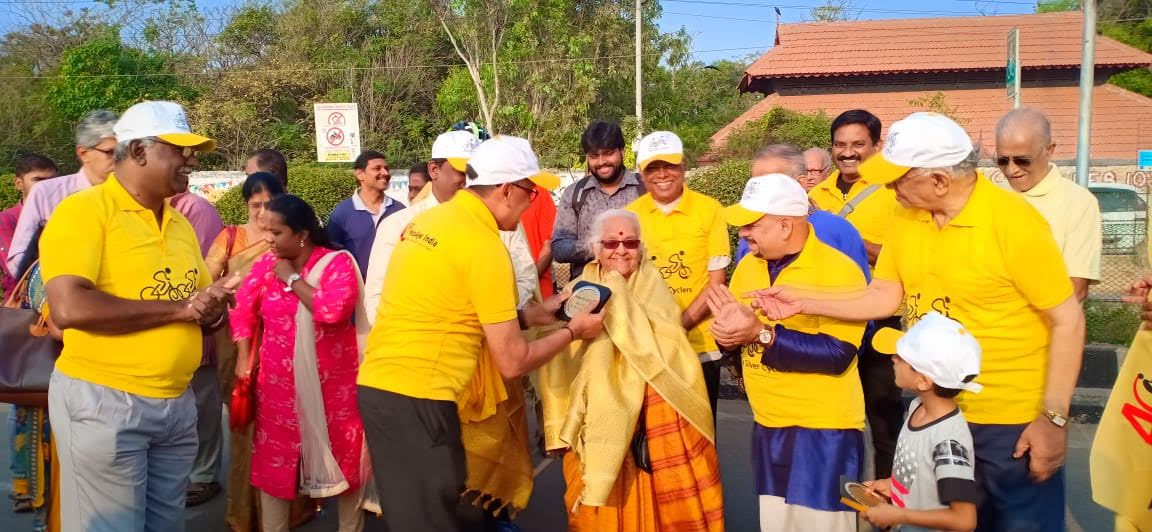 Baskaran lives up to what '#ActiveAgeing' actually is. A list of his activities post-retirement will show you that he has truly pursued interests close to his heart once he found the time. He is an author of several books, including an interesting one on Anglo-Indians, a community he grew up among; he is an avid photographer (You can check his blog here: https://haribaskaran.com/blog/), a follower of Buddhism and an active member of Bharat Sokka Gakai. "When I reached 60, my kids and colleagues had multiple parties, nevertheless I decided I should have an agenda for my life," he says, pointing out that he created several buckets to divide his time into. His most active one but naturally is the outdoor bucket — apart from the treks and cycling, Baskaran has done some inter city rides and walked on the pilgrimage circuit from Chennai to Velankanni, a distance of 350 kms. All this in his late 60s.
Baskaran was an executive director in Xerox India and the executive vice president in HCL Infosystems Ltd. prior to his retirement. Now, he keeps himself active not just by following his passion for the outdoor life and writing but also by working hard at his mind. "I have a cerebral bucket too. I am looking for skills to learn all the time and things that keep me mentally sharp." He does chess puzzles and Sudoku regularly. "I never shy away from learning anything and I keep my brain active very consciously."
Baskaran has come across several elders among family and friends who have embraced life in their golden years in different ways. He mentions an elderly relative who went into a decline after the death of his spouse, something he feels could have been easily avoided had the person explored other areas of interest. He also mentions meeting octogenarians whose zeal for life could put youngsters to shame. "I wanted to sensitise people to the needs of old age care, especially for the disadvantaged elderly," he mentions the idea behind the cyclothon. "I also wanted to spread the word about the concept of active ageing and active living." With Helpage India's support Baskaran will encourage active elders to join him for some of the distance if they wish to. He would also be visiting old age homes and meet elders to find out what they need.
Baskaran's journey has already garnered enough interest. A group of ex-navy officers in Bangalore are all set to cycle some distance with him, while his entire family is readying for the big start. His wife is accompanying him in the support vehicle. Silver Talkies wishes this incredible senior and his upcoming adventure for a noble cause, all the very best.
You can follow his journey here: Cycling For Old Age Care
All photographs courtesy Hari Baskaran
About Author