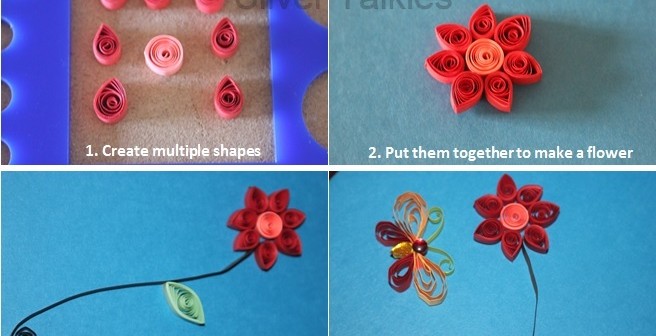 Quilling, the art of paper coiling – A tutorial
Quilling is the art of coiling paper and making beautiful paper craft. With some basic tools and material you can spend time productively making greeting cards, bookmarks, rakhi etc. Nidhi Chawla tells you how in some easy simple steps.
Material needed
(Available in craft stores or stationary shops)
Quilling paper strips in different colours
Quilling tool
Glue
Scissors
A blank paper/ card
Quilling corkboard* (optional)
*Quilling corkboard with shapes in different sizes helps one make the shapes in consistent sizes and can be useful if working on projects requiring multiple shapes in same size.
The picture collage given below explains the basic steps to make the basic circular shape.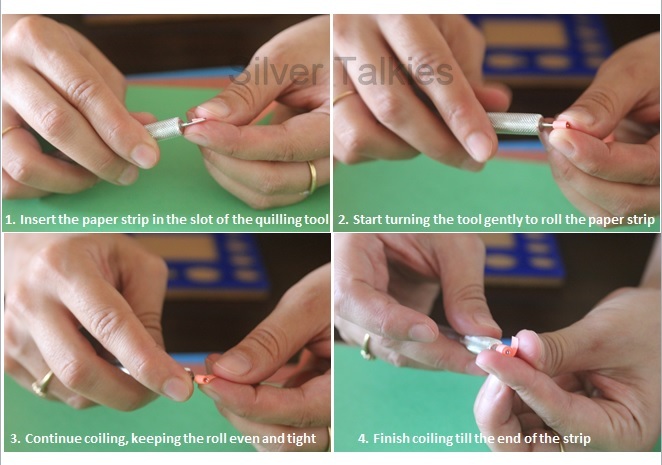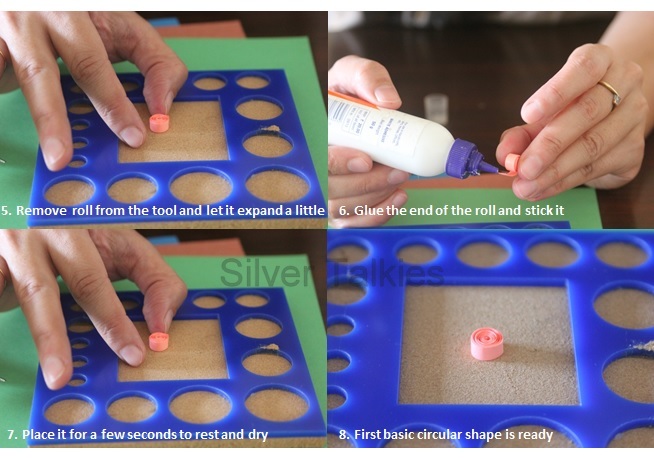 The circles can be pinched to make other shapes like teardrop, marquise, leaf, square, triangle and even heart shape. These different shapes can be put together to make various objects like flowers, butterfly, fish etc. Options are unlimited and you can let your imagination run wild and your creativity flow.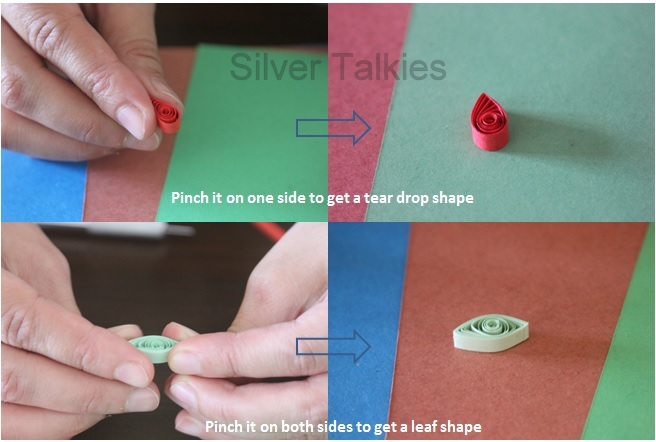 Follow the following link to see the basic shapes that can be made  https://quillingalaxy.wordpress.com/2014/06/24/basicshapes/
Shown here below is how basic shapes can be used to put together a flower, butterfly which you can then stick on to the blank paper or card to make a book mark or a greeting card. You can make quilled Rakhis too as shown in the pictures below.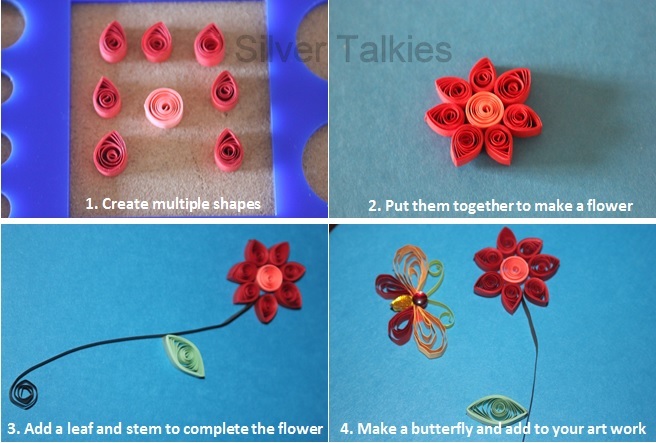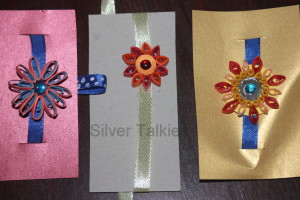 Hope this will get you started. For more ideas and lessons we suggest a couple of links –
http://increations.blogspot.in/
http://www.honeysquilling.com/
Happy Quilling! Do not forget to share your creations with us. Send us a pic at silvertalkies@gmail.com or mail@silvertalkies.com
About Author