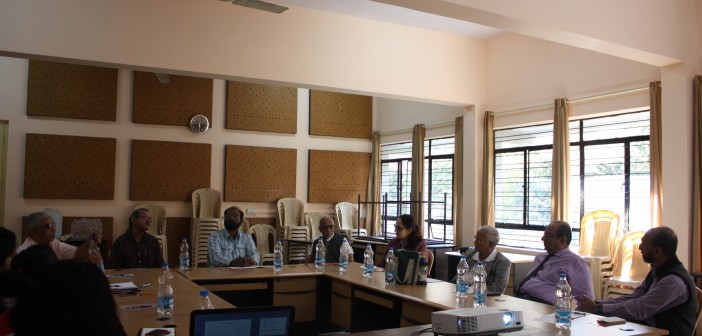 Recharging yourself for a Second Career
The second edition of Unfold-Silver Talkies' Second Innings Transition Programme brought forth some enlightening conversation and a look at various second career avenues for participants to explore. Here's a report.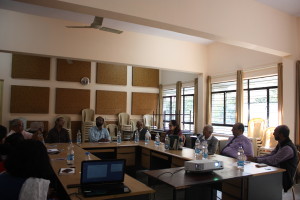 If there was one single thought that emerged from the Second Innings Transition Program by Unfold in association with Silver Talkies, it was — Age no bar.
Our enthusiastic group of participants were not just vocal about their ideas and opinions but also sure that in their dictionary, the word Retirement is non-existent. They all, equivocally, expressed the need to stay active and occupied in a productive way and explore diverse avenues like entrepreneurship and social work in terms of a second innings at work. Our participant's wealth of experience, coupled with the diversity of the areas in which many of them have worked made for some stimulating conversation.
The speakers, Hemant Sharma, Prof. Ramgopal and Dilip Patel have transitioned into extremely different areas in their second innings and spoke on the need to learn new things and stay open and adaptable to change in the work environment. In fact, Prof. S Ramgopal, an alumnus of IIT-Madras and IIM-Ahmedabad and former CEO and MD in Shriram Group of Companies teaches at a management institute in Bangalore and had just registered for a Phd at the age of 67!
Hemant Sharma, who is not a 'retiree' age wise, made a career shift from HR to social work, and is a "freshly minted student" in his own words. He has done a Master's degree with a specialisation in Education, from the Azim Premji University in Bangalore and feels that the greatest benefit of "going back to study" is knowledge and the credibility that education brings. Mr Patel highlighted the importance of passion as he spoke to about Zentangle, a meditative form of doodling, which he has adapted into his corporate training sessions as well. 
Some of our participants have also gone 'back to school' post 60. Dr Reena Singh spent several years working with the best names in the healthcare industry, before deciding to learn Ancient Thai Therapies in January 2015. She got her degree from a renowned school in Thailand and is now a passionate advocate of this technique of healing. Dr Singh's advice when starting out or dealing with a new innings, whether it's entrepreneurship or anything else is to not get restless or frustrated for things to work. "If you deviate your energies, it helps," she said.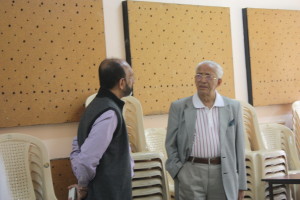 Our participant Mr Yesudian, interested in the social sector and an ISO certified consultant and assessor for government training programs, felt that people who are looking for a second innings should ideally not leave a gap even post retirement as there is a need to keep the mind engaged. "If the mind is busy, the limbs cooperate," joked Padmanabh Arkalgud, at 80, our oldest participant and still active enough to put most younger people to shame. A social scientist from Tata Institute of Social Sciences, Mumbai, Mr Arkalgud has held senior positions with The Planning Commission and ITC Bhadrachalam, before retiring just 7 years ago as a consultant. For him and participant RN Pillai, a Chartered Account who recently set up his own practice after 29 years with the UB Group, the workshop was a way to find out about alternate areas to explore.  
While Puja Kohli and Aparna George of Unfold elaborated on the various tools retirees could arm themselves with while looking for a second innings, they also focused on areas like social work, education and entrepreneurship that were more open to older people than other industries. The workshop was also peppered with tips from the experts. 
Mr Sharma, who spent 15 years in human resources, feels that the organised sector is not very open to retirees for several reasons. He suggests that a consulting assignment with a contractual agreement is one good option, apart from SMEs (small and medium sizes enterprises), which would value retirees who come with a wealth of experience and network. Mr Sharma also feels that the social sector has a huge gap when it comes to managerial ability and if a retiree is willing to explore the sector and adapt to working at the grassroots level, it would be a wonderful opportunity for them.
Prof. Ramgopal feels that the management stream in educational institutions is open towards retirees but adding to one's experience with further education (in his case, a Phd), helps. His suggestions to retirees looking for a second innings is twofold. If a career after retirement is not an option but a requirement to maintain your standard of life, it would be best to pursue something in a field that you have previous experience with or are good at. For others, who wish to pursue a second career to use their time and skill and not for maintaining their lifestyle, it would be best to strategise and pursue what they enjoy. In most cases, Prof. Ramgopal adds, it would not be what they would do earlier.  In his own case, despite the marked difference in the compensation between his previous corporate career and current academic one, it is his interest in academics and decision to pursue a different avenue that has worked. 
According to the professor, workshops like these help the participants in imbibing experiences and sharing their thought processes. As the participants discussed their own experiences, several interesting stories came out. One was about a 65 year old retiree who has recently got a lucrative teaching contract and decided to enrol a young neighbour to teach her computers so that she is able to use the technology required in the classroom these days. "It's about re-skilling yourself and you need to be open to learning." added Mr Pillai. Dr Singh felt that one needs to be open and humble with the employer. She joined a healthcare organisation at the age of 50 and worked with a boss who was only 33 years old. "I told him to please let me know if there was any issue, as I adapted to my new work." The organisation expected her to work at par with others but handheld her in the role whenever required and gave her time to adapt.
There were several more examples as the day went on. From Kuldip Varma of Revo online tutorials, who started it at the age of 60 to Prof. Balachandran of Great Lakes Institute of Management who started it at the age of 64 to a lady in Chandigarh who started a business of selling farm produced Mozarella cheese at the age of 65, the stories of spirited seniors starting a second innings, whether in entrepreneurship, social work or academics were multiple. The ultimate takeaway of the workshop was to stay open — to learning, adaptation and collaborations where required —to make a successful second innings dream achievable. 
The way forward
"We are committed to enabling capability and employability of retirees looking for meaningful engagement through second careers. These workshops are an endeavor to open up minds-sets to possibilities, understanding the opportunity landscape and how one can get engaged without age being a bar. These sessions will be a regular feature as we continue to build perspectives and inspiration," say Ms Kohli and Ms George of Unfold. They further add: "We are also in the process of launching skill building options in the coming year based on feedback received on areas that retirees would like expand their knowledge and upskill themselves. Many of our participants continue to stay connected with us even after these sessions and we coach and guide them towards solutions best suited for them. We encourage others who are toying with the idea of second innings and would like to leverage strengths or passion areas to join or sessions contact us to know more about how we can help you."
You can reach the Unfold Team directly at puja@unfold-consulting.com & 9886623767 or aparna@unfold-consulting.com & 9886118458
NOTE: This was the second edition of the Second Innings Transition Programme. To read a report on our first workshop, click here
About Author