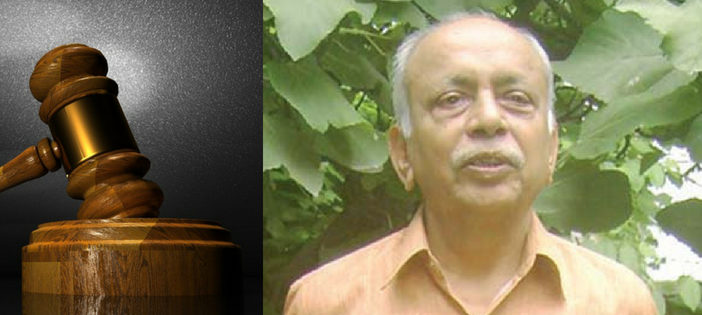 Retired IAS Officer SN Shukla Challenged Former CMs Refusing To Vacate Govt. Bungalows & Won
Retired IAS officer SN Shukla fought a 14 year battle to get former UP chief ministers to vacate their government bungalows. He finally won the fight in May 2018. Former UP chief ministers are in house-hunting mode, thanks to the 75-year-old retired IAS officer Satya Narayan Shukla. In a country that is known for politicians refusing to vacate their spacious government bungalows long after their term is over, Shukla's work is both brave and tenacious and a reflection of his tenure as an upright bureaucrat. In the 15 years that he has been retired, Shukla has been a busy man, fighting a battle over a decade to get former UP chief ministers out of government bungalows, among other petitions.
He has finally won the battle, with the Supreme Court on May 7 rejecting an amendment passed by the previous Samajwadi Party government in UP allowing former chief ministers to retain sprawling government bungalows for life. Shukla has filed a petition against this in 2004, shortly after his retirement.
"It was absurd to me why the government must continue to pay for the accommodations of chief ministers after their retirement," Shukla told The Print. He had filed the petition through his NGO Lok Prahari.
The petition challenged the constitutional validity of the Uttar Pradesh Ministers (Salaries and Allowances and Miscellaneous Provisions) Amendment Act of 2016 and The Allotment of Houses under Control of the Estate Department of 2016.
Shukla, also a law graduate, argued the case himself, practising almost 30 years after the completion of his law degree. According to a report in The Hindu, during the ruling, the court observed that "the Chief Minister, once he/she demits the office, is at par with the common citizen, though by virtue of the office held, he/she may be entitled to security and other protocols. But allotment of government bungalow, to be occupied during his/her lifetime, would not be guided by the constitutional principle of equality."
Lok Prahari is an NGO formed by 20 retired bureaucrats, police officers and other government officials, who felt the need to put their collective administrative experience to good use. The NGO has filed several significant petitions in the Supreme Court in order to make politicians accountable. In 2015, Shukla, on behalf of Lok Prahari, had filed a petition which led to an apex court order in Feb 2018, making it mandatory for candidates contesting elections to reveal not only their source of income when filing for a nomination, but also those of their spouses and dependents.
During his tenure, this 1967 batch IAS officer worked with several chief ministers of UP and across various state departments such as PWD, excise, revenue, irrigation, state vigilance commission, among others. He was also the person in charge during the creation of Uttarakhand. Known for being an upright officer, Shukla's integrity has certainly borne fruit now, though he and Lok Prahari have a long way to go when it comes to seeking justice for many wrongs.
About Author