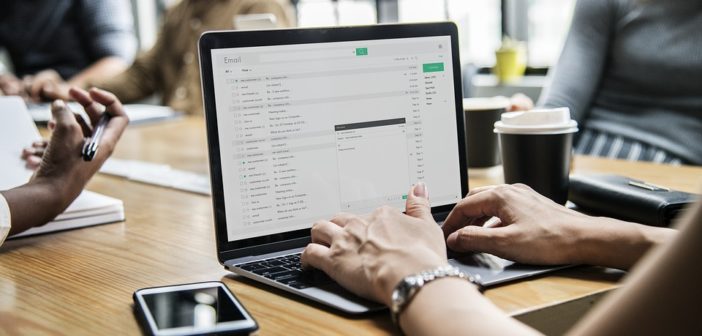 Retirees Are Looking For Second Careers. Are Employers Listening?
An increasing number of seniors are looking at second careers post retirement. But are employers listening? We take a look.
After 38 years of working as a banker, Delhi resident Mahavir Gulia, who retired in 2016, did not think he would work again. Today, he is a Master Consultant with Bajaj Capital, a role that enables him to use the skill sets and experience he had gained through his working years. Gulia started work because after a year and half of being at home, he felt the need, like many retirees do, to better utilise his time and skills.
Starting a second innings post retirement is no longer a new concept among retirees in India. Manjunath N, 58, transitioned from the pharmaceutical sector into the social sector for his second career. Santhosh Kumar, 66, a former banker in Kerala, studied law post retirement and is now a practising junior advocate. Saudamini Agarwal, a former teacher, recently started working as the centre manager of a daycare near her Gurgaon home. "I had looked forward to retirement but found that I was missing the routine and discipline of my work life. I'm grateful to have managed to have found employers open to giving me a chance at 63, because it is not easy to find jobs for people my age," she says. Most retirees look for jobs that offer some degree of flexibility because they want to factor in their age-related requirements.
The Need For A Second Career
Ramesh Vij, 77, set up HUM with Kritarth Malhotra, supported by angel investor Vipul Prakash. HUM is an online community-based platform which helps to create job opportunities for seniors. Vij strongly feels that there is a need for seniors being gainfully engaged post retirement. "I found lots of people who retire at 58-60, have the alertness and the strength to go on. With better healthcare and wellness they could easily be gainfully employed for another 10-20 years. Employment besides giving something to look forward to everyday also ensures that there is a sense of mental well-being," says Vij.
Visit the annual senior citizens job fair run by Nightingales Empowerment Foundation (NEF) in Bangalore and you can feel the need upfront. The fair, held in March 2018, saw 622 elders registering themselves as candidates for jobs. Silver Talkies frequently receives emails from extremely qualified retirees who wish to pursue a second career for various reasons – desire to utilise skills and time, financial need and economic independence.
A July 2016 Retirement Countdown report by HSBC showed that 68 percent of Indian retirees were borrowing or financially supporting others, indicating a need for continued income. With the official retirement age pegged at 60, active and able senior citizens feel the need to utilise their knowledge going forward as well. In addition, "they look for post-retirement options to stay social, active and supplement their retirement income," says Kamlesh Nuthi, co-founder of Not Retired, an online job portal for retirees.
"Many seniors are living on their own and even those in joint families do not want to be dependent on their children to avoid conflict," says KomalSingh, project manager, NEF, citing one of the reasons seniors wish to work.
Are Employers Listening?
At the NEF job fair, the number of employers was only 30. With such dismal numbers, organisations matchmaking senior citizens with employers are still testing the waters. The founders of HUM, who helped Gulia find his position, say employers are gradually warming up to the idea. "The job market for senior citizens does not formally exist. Organisations are governed by policies which define a retirement age or there are stereotypes linked to age and productivity," says Puja Kohli, whose HR initiative Unfold Consulting has successfully curated some second career options for retirees.
Kiran Kumar BC of Janalakshmi Financial Services (JFS), which recently employed senior citizens, thinks that only about 20 percent employers are open to hiring retirees. "The actual recruitment in this segment is small and would amount to 5-10 percent of the overall job market size," says Nuthi. According to him, most of the hiring in full-time, part-time or advisory roles is happening based on natural contacts that the employers have with the retirees.
The Real Scenario
According to 2017 data, NEF had 350 registered employers, spanning small to mid-size companies, with openings for retirees in administrative and supervisory roles. Since starting the job fair in 2011, NEF has been able to place about 2300 seniors. So what are the kind of roles and salaries being offered?
Most openings seem largely in the areas of administration, supervision, public relations, accountancy, insurance, and marketing. "We have been in touch with about 50 organizations across the country that are open to creating roles for seniors," says Malhotra, adding that a global firm like Genpact is even looking at creating roles for interested seniors in the evening shift because many of them are busy with household requirements during the day. According to him, most employers are open to roles like wealth advisors, writers, trainers, assessors, auditors, and accountants.
Salaries for senior citizens tend to average between Rs 10,000 to Rs. 20,000 per month. The pay scale at JFS is in the range of Rs 23,000 to Rs 25,000, including food, phone and travel costs.
Agarwal is not willing to disclose her salary but says it is enough to cover her commuting cost and some personal expenses. "I am in it more for the experience and the joy of doing something," she says, though for many older people looking at a post-retirement career, money is one of the key factors.
Bridging The Gap
While some employers are open to creating roles for retirees, many are also hesitant about employing older people. The reasons range from lack of technological skills to health conditions and employee dynamics. There are also instances of attitude issues and an unwillingness to adapt to change. According to NEF, "Despite the fact that salary packages are lower and employers do not need to provide a provident fund to retirees, it has been very hard for us to convince them to employ seniors."
However, what also works in favour of seniors is the wealth of experience they bring. JFS recently recruited five retirees from a law enforcement background for some of their branches in Bangalore and now wish to hire more across India if the feedback on their work continues to remain positive. "The strong domain experience and people skills honed over years stand in favour of senior citizens who wish to work," feels Kiran Kumar of JFS.
Kohli, who has organised role-based training and coaching in career transition for seniors, suggests that seniors need to extend themselves to diverse opportunities beyond their comfort zone and invest in their own development to keep pace with change. Upgrading their skills is essential.
Organisations like Unfold and NEF, working in the second career space, provide training in computers, soft skills and resumé building to seniors in the 55 to 70 age group. Jyoti Varma, 59, recently joined an activity centre for children in Mumbai in an administrative role after having taken an early career break in her mid-40s. She strongly supports that seniors should also train themselves in "newer job specific requirements" to make it easier to transition into relatively younger workspaces. "I trained myself in Excel & PowerPoint, which I had never worked on before and it helped my prospects," she says.
Others believe employers could also set up orientation and counselling centres. Manjunath who was placed through Unfold, believes employers could create awareness in their respective industry sectors to sensitise people to the idea of a second innings. "This also adds value to bring new work practices and efficiency at a workplace." Despite an evident need among the senior demographic and a chance for employers to create opportunities that are mutually beneficial, the second career story in India is yet to make an organised start. "This is an emerging consciousness for India and there are no formal needs being expressed in large numbers to hire retirees or seniors," says Kohli.
Malhotra feels employers creating roles keeping retirees in mind is an idea whose time has come. "Our hypothesis is that clients face a challenge in staffing certain roles, have a huge attrition on certain roles and have surge months where they need extra people, such as audit firms at the year end. We feel there is a potential to create a whole new category of services targeted towards these people," he says.
We do hope there is a structure in place soon among both employers and facilitators that makes it easy for active and skilled seniors to find a second career
About Author