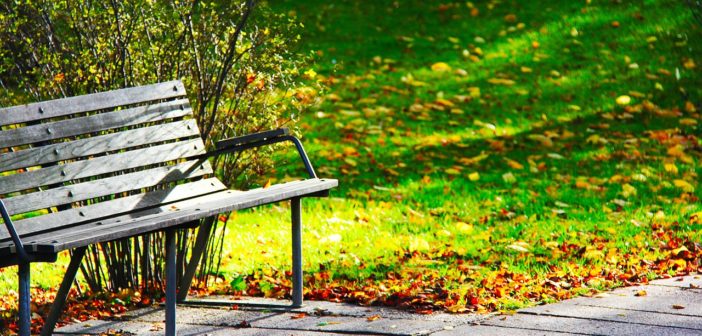 Retirement Communities in India: An Idea Whose Time Has Come
Finding it difficult to handle cooking, cleaning and finding domestic help as you get older? Looking for activities and socialization opportunities with people your age? Consider moving to a senior living home or retirement community instead. Here's why they are increasingly becoming popular.
To know more about Specific Retirement Communities across India, read Part 2 & Part 3.
About a year ago, Madhu and Surojit Roy, advertising professionals from Gurgaon, packed up their home and moved to a retirement community near the hills in South India. "It is one of the best decisions I have made," says Madhu.
"At this stage of my life I feel I have been given back 24 hours of my day on a platter. I feel privileged. I am doing things I want to do and routine things are taken care of. I have made many more friends than I would ever have in Gurgaon with like-minded people and I have time to sit close to nature, under the stars, and talk about all kinds of things in life with them."
Molly Alexander, 74, who lives with her husband, an ex-Navy officer, in another retirement community in Kerala, echoes Madhu's feelings. "Age and health were catching up with me and being diabetic and suffering from high blood pressure, I was finding it a strain to stand on my legs for long. Despite having servants, I had to be with them to get things done. Here I have a community dining hall so I don't have to cook, I don't have to get out of the house to visit friends and go places because there are many women here with whom I can laugh, eat, do yoga, and watch a movie in the community's theatre in the clubhouse."
What is a retirement community?
A senior living home or retirement community is a residential community or housing complex designed for older adults that provides facilities and socialization opportunities to make life easier and more comfortable for seniors. Many communities also offer assisted living facilities for those elderly people who are no longer mobile due to illness or old age. Most retirement communities in India only allow people aged 55+ to live on their premises, although there is no restriction on who can buy.
Facilities in a retirement community home usually include housekeeping, laundry, community dining, convenience store, doctor on call, nurse and ambulance on premises, and a clubhouse offering theatre, gym, library, swimming pool, etc. Sometimes there are physiotherapy and ayurveda facilities as well. Besides these, the community management organizes social, cultural and spiritual activities for the residents.
Virtually all retirement communities are located on the outskirts of Tier 1 and Tier 2 cities but within 10-20 kms of a good hospital. The communities often have tie-ups with various hospitals and clinics too. Most communities also provide guesthouses to put up relatives and friends visiting residents, transport to the nearest town, and excellent security arrangements. The homes and premises have ramps and are wheelchair friendly. Bathrooms have grab rails and anti-skid tiles, rooms have emergency buttons and fire alarms and other safety features.
Why are retirement communities mushrooming across India?
There was a time when senior care in India was confined to old age homes. But those were generally meant for the destitute and run for charity. Today, the number of seniors in India is growing at a rapid pace. While most continue to stay with their children, a large number of middle and upper class seniors, especially those whose children have moved abroad or to other cities for work, are opting to pack up their homes and move to retirement communities or senior living facilities like Antara Senior Living, Mantri Primus,  Ashiana , Manasum and Golden Estate amoing others, in order to continue living independently for as long as possible.
Says Molly Alexander, "Our children are of a different generation and their attitude to life is different. This is true more so for our grandkids. That makes it a little difficult to live with them. More so, there is nothing to do in our kids' homes so it gets boring because they have to go to work. We also do not have our freedom and space."
---
According to the consultancy firm Jones Lang LaSalle India, the senior living industry around the world is worth $25 billion (Rs. 16,410 crores) but these are still early days in India. However, as the population of senior citizens (60+ age group) grows from around 76 million today to 173 million by 2025, the industry is bound to explode. As it is, the current annual demand for senior homes across 135 Indian cities is around 312,000, far outstripping the supply of about 20-30,000 available homes.
---
The trend of building retirement communities to accommodate this need started at the turn of the century in south Indian cities but has lately spiralled up north. By 2013, there were 30 retirement communities in the country and today there are over 80, with several more in the pipeline.
Advantages of living in a retirement community
Some of the factors driving senior Indians to live in retirement communities include concerns over maintenance of their own properties after retirement, restricted income sources, rising crime rate against elderly people, emotional challenges such as lack of companionship and security, and other healthcare aspects.
Living in a retirement community has other advantages over living at home as well, especially as the kind of assistance required can be personalized according to requirements. Active and fit seniors can continue to run their own errands and live independently, cook in the kitchens in their own units (instead of opting for community dining), and just enjoy the company of other seniors living in the community when they feel like venturing out. Those who would rather not cook but still have certain diet and nutrition needs can have these met by the community kitchen. And the management of the community can help provide nursing care to those elderly who are in need of assisted living.
While it is possible to avail of these facilities by living in a regular housing society too, the combined cost is usually higher. In addition, it is often hard to find domestic help, attendants to take care of the elderly, security guards to take care of your property, and doctors who will come home. In retirement communities, most of these facilities are part of the monthly fees.
Madhu Roy likes the flexibility her community offers. "There are few restrictions (compared to some other communities that are purely vegetarian or do not allow cooking in the residential units) and you can figure out how much assistance you need. You don't have to go for community dining and pay for it if you don't want to."
The Drawbacks
One drawback of living in a retirement community meant exclusively for seniors can be the lack of interaction with children and other people younger in age. While it is enjoyable to have the company of other seniors, it may not always be pleasant to be surrounded by grey haired people. Some housing developers have recognized this problem and are building societies that have a couple of blocks designed like retirement communities for elders. This allows for interaction between different age groups.
Another drawback, says Molly Alexander, could be the difference in food habits of the residents. Vegetarians and non-vegetarians may not like the food being cooked in the same kitchen and dining next to each other. In fact, she knows of one person from her community who left because she could not stand the smell of fish in the community dining hall. Again, many developers are paying attention to this problem by restricting some of their communities to vegetarians only.
How much does it cost to live in a retirement community?


Flats, cottages, villas – you name them – a variety of types of housing is available in retirement communities. As for the cost of these units – it can run from as low as 12 lakhs for a studio to as much as 7 crores for a villa, depending on the location and facilities provided. There are budget, mid-range and luxury communities coming up across the length and breadth of India. Retired teachers, lawyers, doctors, IAS officers, multinational executives are buying into them based on their budget and location preferences. Usually, the communities in the south are less expensive than the ones that have come up in North India.
In general, retirement community housing is more expensive than regular housing in the same area. For example, in a housing development township that has come up near the airport on the outskirts of Bangalore, the usual residential house cost is Rs. 3,400 per square feet, while residential units for seniors cost Rs. 3,950 per sq ft.
Apart from this, the residents of communities have to pay a monthly maintenance fee that can range from Rs. 5000 in budget communities to Rs. 35,000 in high-end ones. Food and electricity are usually extra, although other facilities are included.
Developers provide options for purchasing retirement homes within their communities – ranging from lease to lump sum payment. These homes can also be rented out to other seniors and inherited by the children of the owners. But they, in turn, can only sell or rent it to 55+ senior citizens. If you are undecided or unsure whether you should make a decision to buy a home in a retirement community just as yet, remember you can always rent a unit in a community and try it out. Many retirement communities offer trial stay options.
Read Part 2 of the series here: Retirement Communities in North, West and East India
Read Part 3 of the series here: Retirement Communities in South India
About Author