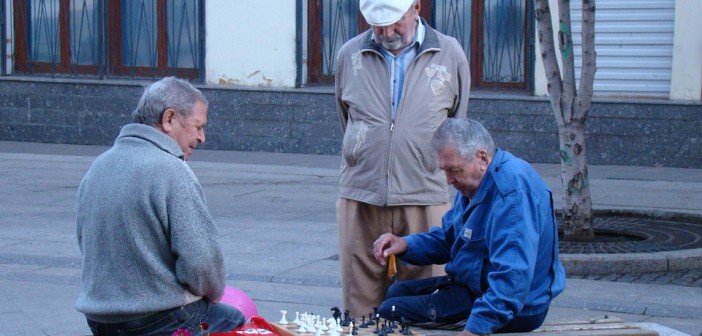 How Retirement Homes With Social Engagement Opportunities Can Enrich Your Life
A retirement home with social engagement opportunities can be a blessing for many seniors, enhancing the quality of life.
Shankaran Kutty has been residing at a Covai home since 2010. When he checked into the retirement home he thought he was done with life because the word 'retirement home' sounded depressing and lonely. But six years hence, the septuagenarian vivaciously admits that he was wrong. "I feel like an eighteen-year-old instead," he says.
So, what caused the 180 degree turn? "The environment, the culture and the company of fellow seniors at the community has made all the difference," says Kutty, speaking for many residents of the senior friendly community.
Dr. Anupama Gangavati, Geriatric Consultant at Apollo Hospitals, Bangalore, explains it further. "Retirement homes or senior friendly communities give opportunities for seniors to be socially and physically active. Meeting other like-minded people and having stimulating conversations can improve mental and physical well-being. One is more likely to engage in physical exercise if they see other seniors engaging in similar physical exercise. They are more likely to eat a balanced diet. Seniors in such communities are more likely to engage in social activities such as laughter clubs, reading clubs and senior citizen clubs. All these activities further help in maintenance and management of chronic conditions, such as diabetes and heart disease and can in turn lead to healthy ageing."
Pratibha Iyer (name changed), stays alone in a big apartment community in South Bangalore. She recently bought herself a home in an upcoming retirement community project. Iyer explains her reasons for investing in a retirement community, "It can get a little lonely out here as people are caught up in their daily lives, with no time for their neighbours. I am hoping, as I age in a retirement home with peers who are in similar boats, we will find more reasons to bond."
An Idea For The Future
Col. Achal Sridharan of Covai Retirement Communities has been building such communities since 2004. "The thought of spending old age alone with my wife, away from our daughters, egged me to launch our first senior housing project, Soundaryam Comfort and Retirement Homes in Coimbatore, with 48 villas. The project was a success and we went on to build many more across South India." Today the company offers services and care to 130 dwellings in COVAI S3 Retirement Communities, Coimbatore, housing about 250 seniors. By 2018, there will be an additional 1100 senior families under COVAI Care from Bengaluru, Pune, Coimbatore and Goa.
All these retirement communities, whether stand alone or integrated with a bigger township, offer its residents all sorts of comfort and care. The homes and the facilities are equipped to handle ageing residents. Daily chores like cooking, cleaning etc. are taken care of. Medical facilities are available 24 x 7. Security solutions are modern and up to date. Assistance is available in form of concierge services, leaving ample time for seniors to engage in more productive activities like tending their own vegetable patch, meditating or just playing a game of chess with fellow residents. Covai Homes come equipped with all modern facilities, including 24×7 security systems, CCTV, electronic fencing, electronic emergency alarm systems, home automation systems like lights with sensor for toilets, as well as Pressalit Care Bathroom Solutions from Denmark, making these properties senior friendly. Services offered include catering, housekeeping, medical check-ups, doctor on call, nurses, caregivers, plumber, electrician, carpenter, travel services and 24-hour emergency services. The clubhouse offers indoor games like carom, cards, table tennis, chess and has a well-equipped gym, yoga centre, library, Wellness Centre, Ayurveda and physiotherapy facilities.
Why Social Interaction Matters The Most
However, it is the social interaction that is the icing on this delectable cake. Dr. Gangavati cannot emphasize it enough, "Being socially active is extremely important for physical and cognitive wellbeing. Social isolation is a strong risk factor for memory loss and depression which can further lead to functional dependence. One to three hours of social time decreases stress and increases happiness, which in turn prevents depression and helps prevent memory loss. Being socially active results in active engagement of the brain which stimulates the brain and helps in forming new neurons (nerve cells), which has been shown in some studies."With so many positives, retirement homes may still see a further increase in their uptake, especially by those seniors who are socially isolated and left alone, after their children move away from the nests. Affordability may be the only challenge to be addressed.
To know more about Covai Retirement projects visit www.covaicare.com
About Author