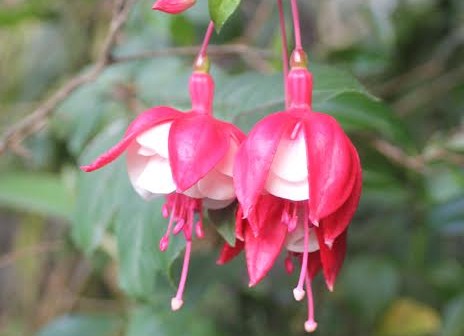 The Rose Whisperer
M.S. Viraraghavan, 78, is India's leading horticulturist and rose breeder with more than 100 new varieties of roses registered in his name. Nidhi Chawla met this rose whisperer in Kodaikanal.

 Dog whisperers and horse whisperers are common but a rose whisperer is unheard of. However  this seems to be the correct adulation for a man who can make roses dance to his tune. Meet M.S.  Viraraghavan, 78, India's leading horticulturist and rose breeder who has more than 100 new  varieties of roses registered in his name.
 Nestled in the hill station Kodaikanal, Tamil Nadu is a heritage home that once belonged to the  Portuguese. This house today is home to rosarian M.S. Viraraghavan, his wife Girija  Viraraghavan and their endless varieties of roses, rhododendrons, magnolias, camellias, fuchsias  and host of other vegetation. The garden surrounding the house speaks volumes of the couple's  love and dedication towards them. Personally tended to by Viraraghavan himself with marginal  help from a gardener, this garden has been the breeding ground for many heat-resistant  varieties of roses that are suitable to the South Asian climate. 
 Such has been their claim to fame that these roses have travelled far and wide and now adorn  many homes across the world. Besides the famous Ooty Rose Garden, they can also be found in  Japan's Sakura Rose Garden where they have a section dedicated to themselves by the name 'Dream of India.' Housed there are over 27 varieties of roses bred and donated by the couple. Befitting the beauty of these roses are also the names chosen for them by Viraraghavan himself, with each one having a tale to tell; Nefertiti, Blushing Yuki, Ganges Nymph, Magic Medley, Vishnupriya, Twilight Tryst and many more. Notable among these is Ahimsa – a hybrid tea rose that is completely thornless, hence the name.
As interesting as the stories of these roses is the life story of Viraraghavan aka Viru himself. Born and brought up in Chennai, Viru studied to be an IAS officer after his Masters in Chemistry. His father who was with Indian Civil Services ensured his son followed his footsteps. Viru's job took him to Andhra Pradesh where he moved from district to district and served the state in various senior capacities, including, District Collector and Secretary, Agriculture and Horticulture Department. However, the higher he moved up the ladder, the more entangled he got in red tapism, finding it increasingly difficult to execute his responsibilities. This lead to Viraraghavan voluntarily retiring after 20 years of service. "The decision was not a very difficult one as I had taken a leaf from my father's life and unlike him had invested in a house very early on in my career, which served as a financial security for my retired years," says Viraraghavan. 
Post retirement, Viru decided to dedicate his life to his the first love that he had fallen for as a teenager, Roses! A rose grower since 1955, he had evolved into a rose breeder by 1965. When he retired in 1980, settling down at a hill station was a no-brainer as the weather conditions there are conducive for rose breeding. "Ooty was the destination of first choice but given that real estate was unaffordable in Ooty, we settled for Kodaikanal instead and ended up buying this heritage property." he says. The house now features in a book (co-edited by Girija Viraraghavan) by INTACH, highlighting the history of the town. 
The road to breeding however was not prick free as Ahimsa. With many failures and learnings in tow, the hobby did convert into a profession but never an economically viable one. "I supply my roses to many plant nurseries across the world but it is very difficult to keep a track of the sales made." Even sourcing the seedlings or pollen can be challenging at times, though Viru works primarily with indigenous roses R. Gigantea and R. Clinophylla. Viru tells us how he had to route his request for pollen of flowers growing in the Himalayan region via Scotland and America before he could ultimately receive them in India and how the couple had gone all the way to Manipur to source the seeds of Rose Gigantea. But the rose whisperer has taken all this in his stride and continues to pursue his passion unabashedly, even at 78, giving birth to new varieties of roses. 
Viru's story would however be incomplete without a mention of Girija, his wife who shares his love for roses in equal measure.
The duo have held positions as Vice Presidents of the Indian Rose Federation, of which they were founder members. They are both editors, since 1985, of the Indian Rose Annual which is released by the Indian Rose Federation. Both of them have received Gold Medals from the Federation, he for his hybridizing work, and she for her long association with the organization. Viru was honoured with the World Rose Award by the World Federation of Rose Societies in year 2006. Girija and Viru were also honored with 'The Great Rosarian of The World Award' by the Huntington Library and Garden, in 2006.
Girija is the sleuth of the family and has been researching the history of roses. She proudly tells us how they had travelled all the way to Sintra, Portugal to see a stone tablet dating back to the 12th century that travelled with the Portugese governor of Diu from Somnath temple in India. The stone tablet gives an account of the use of roses at the temple. The inscription on it instructs the Gardener's Guild to give 200 white roses and 2000 oleanders daily for worship at the temple, in return for land and other benefits from the king. These days Girija is researching the roses of the Vijayanagar empire. "The other day Girija told me she had been communicating with the current scion of the royal family of Mr. Krishna Deva Raya and I thought this time she had lost it till she told me of her detective mission," Viraraghavan adds with a laugh. 
Admiring the passion of this duo, we hope Viru's roses would soon be spreading their fragrance in many homes in the the country too, especially with India being a leading producer and consumer of roses.
The Viraraghavans can be contacted on girijavira@yahoo.co.in.
About Author