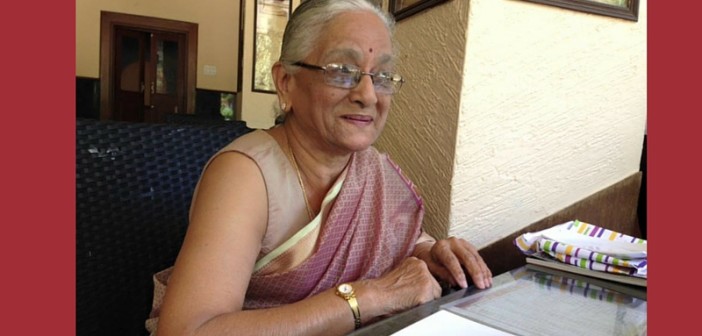 Sarla Mukund, Senior Volunteer
Sarla Mukund, our 76 year young Samaritan symbolises Active Ageing. From helping underprivileged students at her school as a young girl to helping dementia patients and fellow senior citizens now, Sarla's journey of volunteering has been an unstoppable one.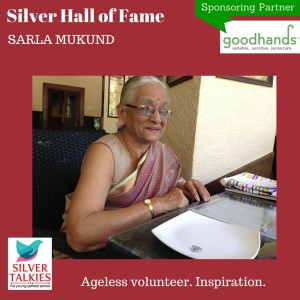 She is also an example of how volunteering could work as a second career for those interested. She joined Dignity Foundation, Bangalore as a volunteer in 2008 but decided to go full-time few years later. She was awarded 'Best Volunteer across India' in 2012 by iVolunteer, another organization she has been associated with. Known for her punctuality, cheerful demeanour and helping nature, Sarla is an epitome of selflessness and volunteerism and is an inspiration for many. Age is not a hindrance for this woman!
Our Silver Hall of Fame initiative is to honour inspiring senior citizens & senior volunteers like Sarla Mukund. It's our small way of recognising those who defy their age in many ways and those who work towards bringing about a change in a much neglected area.
We will be presenting Sarla Mukund vouchers from our sponsoring partner Goodhands.
About Author