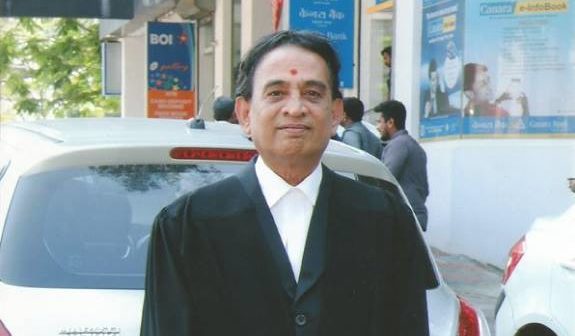 Second Innings Stories: How A Banker Became A Lawyer After Retirement
Finding a new career after retirement can be a challenge but it can also be fulfilling. In our ongoing series, Second Innings Stories, we speak to people who moved into very different roles post retirement. Here's the story of Santhosh Kumar, a banker from Kerala who studied law in his 60s.
At 61, when many others his age were enjoying retired life, Santhosh Kumar S, a retired bank official from Attingal, Kerala, decided to start a second innings career. Fuelled by a long-cherished dream, he appeared for the LLB examination and stood first in the state. He went on to study law from Government Law College, Trivandrum, and graduated in 2016. He was 64.
Taking up law had been on Santhosh Kumar's mind for a long time. In fact, he had appeared for the law examination earlier in 2006 (and had topped the state that time too) but couldn't join the course as he was working in a bank and had been promised a much-awaited promotion by the management.
The said promotion did not work out and disheartened Santhosh Kumar, who had spent 24 years serving the same bank. But it was not enough to keep him away from what he felt had always been his ultimate goal – to serve others.
Motivation To Serve
His career in banking had happened by chance — when Santhosh Kumar could not clear the UPSC interview in April 1981, after clearing the preliminary and main exams. "Perhaps my rural education and Malayalam medium let me down. I got just 75 out of 300 in the interview. I was frustrated and gave up the government job I had at the secretariat and joined a bank, although I must admit that I grew to like the profession."
But the desire to serve others and make a difference to their lives remained with him and, years later, close to retirement and somewhat frustrated by the politics within the bank, Santhosh Kumar took the plunge again. He retired in 2013 and started studying law.
Today, he practises as a junior advocate under K Satheeshkumar, a senior advocate at Trivandrum district court.
"I want to practise both civil and criminal law," he says, adding "I want to show people this profession can be utilised for the betterment of society."
The Hard Work
Studying for the LLB entrance exam was no cakewalk, especially when you get back to the books after years. Santhosh Kumar would frequently burn the midnight oil, encouraged by his family, especially his wife. In fact, looking at his dedication, even his grandchildren began to study more!
"When you set your mind to something and have an interest, it is achievable," believes this enthusiastic lawyer.
He contrasts his post retirement study with his childhood, when he "never touched a book." He worked in the fields instead.
"My parents were not educated and we helped our parents on our agricultural land. But I feel if even after coming from such a simple background my siblings and I could go on to make good careers, anything is possible." He also attributes his success to his guru's blessings, though his own diligence and dedication are there for all to see.
Making A Success of Second Innings
Describing himself as "an energetic person by nature," Santhosh Kumar also wants to open a coaching centre to help poor and needy children tackle entrance exams for college – possibly a throwback to his own UPSC experience although he says the aim is to achieve a greater good. He feels he has worked towards starting afresh in terms of his career and should utilise it the best he can towards social causes.
So what is his advice for retirees considering a second innings?
"Usually an employee is at his best towards the end of his career. He has vast practical exposure and experience gained over so many years. In fact he is retiring when he is at his best," says Santhosh Kumar, citing the example of the famous 'Metro-man' E Sreedharan, who served as the Managing Director of the Delhi Metro until well into his mid-70s.
He feels there may be some inertia to start afresh in a new field but that can be overcome by staying positive. "Once that is overcome your vast past experience starts delivering. As the saying goes, where there is a will there is a way!"
To read other articles from the Second Innings Series, click here:
Sarla Mukund's Volunteering Story
Viji Venkatesh's career restart at 50
About Author