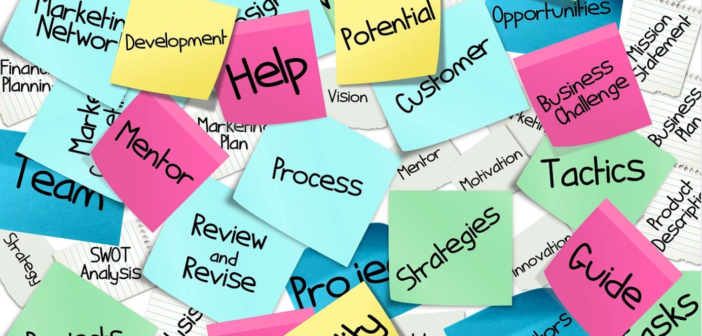 Self-Employment Schemes Can Help Attain Financial Independence Post-Retirement, Seniors Believe
Senior citizens are demanding for self-employment schemes in the country in order to remain financially independent post-retirement, shows a study conducted by the Agewell Foundation in association with the UN.
The elderly population in the country is not in a very happy state when it comes to managing finances and budgetary concerns, especially post-retirement. Also, a majority of seniors are not satisfied with what the government regarding making them financially self-dependent, especially post-retirement, according to a recent survey conducted by Agewell Foundation, a non-governmental organisation (NGO) in association with the United Nations. The survey has pointed out that it is the need of the hour for the government to come up with dedicated funds and self-employment schemes for seniors in order to help them cope with financial issues that they have to tackle after they retire.
The Agewell Foundation survey in association with the UN says that at least 71% (change to percent) of senior citizens want dedicated funds at the national level to support senior citizen-friendly projects like old age housing schemes, trauma centres, mobile medical services, recreation clubs, pilgrimage, and more and self-employment schemes. The study covered more than 1,500 senior citizens from across 15 major cities in the country.
Himanshu Rath, Chairman at Agewell Foundation, says: "In every traditional society around the world, the seniors are confined to the four walls of the house, pushed to a corner and not taken care of well by their children. Unfortunately, that's the sad reality. We hardly have a heart-to-heart conversation with our parents who are getting old. The children lose interest in their parents' lives and do not care much about their parents' finances and how they would live the rest of their lives."
"With the increase in average age expectancy in India over the last decade, the senior population has now started realising that an individual may live up to 90 years and more. In such cases, when an individual retires at the age of 60 years in India, where will the money come from to meet the daily needs of livelihood for the rest of their lives? At the age of 60, many may have to take care of their dependent wives, parents who are super seniors and consider the higher education or marriage of their children and their own health. All these require an individual to work till their body permits and maintain a steady flow of income post-retirement as well and these budgetary concerns have compelled seniors to demand self-employment schemes that may help them in finding out their individual sources of income after retirement," adds Rath.
Importance of self-employment for seniors
Become financially self-reliable: When self-employed after retirement, an individual does not have to be dependent on anyone to run his or her own life. Starting from taking care of one's health expenses to meeting daily needs, self-employment can make an individual self-sufficient.
Cater to additional responsibilities: Being self-employed after retirement guarantees a steady flow of money even post-retirement that is adequate to tend to ailing parents who are super seniors or manage the expense of higher education for children or their marriage expenses or paying off home loans and more without having to borrow money from the bank or somewhere else.
Engaged with new opportunities: Self-employed seniors get a chance to immerse themselves in new ideas and opportunities that keep them engaged at a time when most of them feel isolated and get lonely. Besides being financially well-equipped, self-employment helps to keep one's mind active.
Self-employment prevents any kind of rush: The best part of being self-employed post-retirement is that an individual does not have to rush to catch up with work. He or she can work at his or her own pace and can be financially self-dependent.
Indrajit Chatterjee, 69, who worked as an advisor to several companies after retirement and is now working on a project that focuses on skill development in the energy space told Silver Talkies: "It is of utmost importance for an individual to be financially independent till his or her body permits as until retirement a person lives only one-third of his or her life. On being self-dependent, the rest of an individual's life can be hassle-free. While the government has taken up initiatives in bits and parts to enable seniors to be self-dependent, a strong push and a multipronged approach are required to implement such initiatives adequately."
Chatterjee says, top-notch institutes of the country like IITs and IIMs are making efforts to absorb senior alumni in their incubation cells and give them the opportunity to utilise their post-retirement period in knowledge sharing with the youth and thus maintain financial independence for themselves.
Second innings opportunities that seniors can opt for post-retirement
In a country like India with a traditional mindset where not many prefer to be self-employed, it is not that easy to make complete utilisation of self-employment scheme, even if there is one, believes Rath. According to him, it is essential to change the attitude and approach of people and make them realise the importance of self-employment first. Here are few things that seniors can do to keep them active and engaged and garner an income if needed.
1) Getting into small scale entrepreneurial roles
2) Giving tuitions to young children
3) Becoming part-time accountants in companies
4) Playing the role of consultants and advisors using the knowledge they have gained from their years of experience
5) Becoming a freelance content writer and contributing to several organisations at one time.
---
Want to know how you manage your finances smartly post-retirement? Click here to read more.
About Author