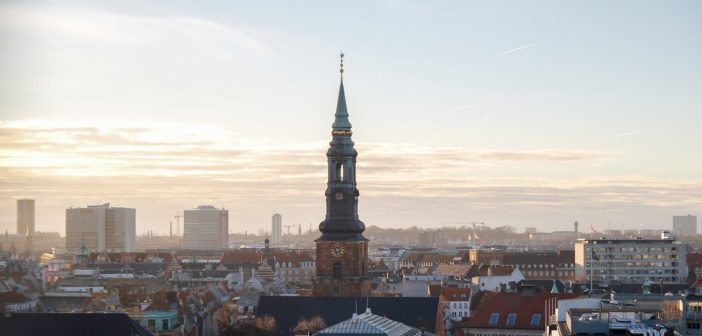 A Senior Citizen's Guide To Travelling In Copenhagen
Are you a senior citizen who loves travelling? Here's a short but definitive guide to travelling in Copenhagen, from who else but another travel crazy senior!
Copenhagen is the capital and most populous city of Denmark, one of the five Nordic countries and one with a lot to see. There are over 90 sights worth seeing, including churches, cathedrals, canal-ride, castles, museums and breweries. While the choice of sights and sounds is wide, that of hotel, time, transport and capacity to walk is of essence. Visitors usually take in four sights a day but a choice of 'which sights' poses a dilemma.
Being a retired 77-year-old soldier, whom the travel bug bites regularly, I was greedy and visited more than 10 sites on the two days I stayed, as I had decided to walk, my arthritic knees not withstanding! I travelled alone to four Scandinavian countries; so rest assured, any senior can do it!
Here are some guidelines for travelling alone as a senior in Copenhagen:
• Check opening hours: Different places have different opening and closing days/timings as well as last entry time. So, check ahead online and plan before stepping out.
• Well-located hotel: Choose a hotel either close to the airport or city-centre, as both are well connected by all forms of transport. Walking around also becomes easier as most are within one or two km of the sights. I had chosen a hotel in Kastrplundgade, with a Metro station as well as a bus- stop for many destinations within 200-300 m.
• Save on necessities: 24 hour hot and cold water of drinking purity is available in the bathrooms and shower taps. But a sealed bottle of water costs almost Rs 80 for half-litre. So carry your own empty pet bottles and thermos of coffee/tea rations.
• Invest in a City Card: To get the maximum value for money, buy a Copenhagen Card, which can be pre-booked for 24/48/72/120 hours, paid for online (54/77/93/121€) and collected at many centres including the arrival hall at the airport. It allows free entry to over 86 attractions, besides any and every mode of state-run transport: boat, bus, metro, DSB express; Netto Boat Tours are covered too.
• Staying Connected: WiFi is free everywhere. Still carry a mobile with data pack or take a local SIM which works economical for calls to India. Most signages are in local language(s); so read up from here and save in your mobile.
*Getting Around: Transport is plentiful with Trains, Express trains, Bus and Boats and the Metro. One will need to commute many times so it is better to buy a Transport Pass in advance at concessional rates for the number visiting days. For seniors above 67 years, 50% concession is available; check first and then buy. Without a pass, you will need to pay in local currency and it is very expensive. Avoid cabs as they are prohibitively expensive.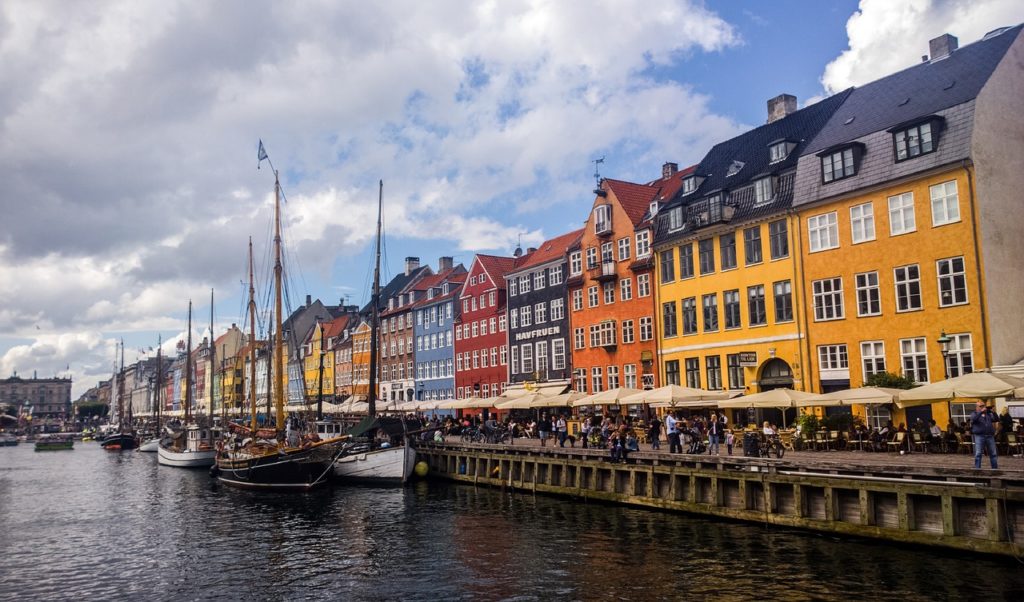 How To Be A Tourist In Copenhagen
Round Tower: This oldest (17th century) functioning observatory in Europe was built by Christian-IV during the heydey of its astronomy. Today only amateur astronomers use it. Only 36m tall it needs 210m climb through a spiral staircase. A recent addition is a Glass Floor projection at 25m above ground; not for those with vertigo. Free on the Copenhagen Card.
City Hall and Tower: One of the tallest buildings in the whole of Copenhagen at 106m, the City Hall Tower gives a magnificent view of the inner city and the extent of Tivoli Gardens from above. Both the Hall and Tower are free on Copenhagen Card. City Hall area has more budget-friendly shops than Strøget.
Strøget (pronounced 'stroyet'): This is Europe's longest pedestrian-only street at 1.1 km where you can buy both budget-friendly items and expensive brands. While walking along Strøget, do watch out for the side-streets to peep at many beautiful sights. It is also a place where street-performers exhibit acrobatics, magic and music.
Tivoli Gardens: Founded in 1843, it is an amusement park that has something for everyone, young and old alike: architecture, historic old buildings and gardens with greenery. The coloured lights switched on in the late evening create a fairytale atmosphere, which is why probably Anderson and Walt Disney visited it many times. There are restaurants and bars, thrill-rides, betting games, roller coasters and more.
Grundtvig's Church: Built in memory of the Danish priest and reformer, the eponymous church is a sublime architectural marvel and a rare example of Expressionis' architecture. It is famous due to its distinctive appearance resembling a church organ, unlike any other church and for its location in a residential area. Admission is free.
Holmen Church (Holmens Kirke): A parish church in central Copenhagen on Holmens Kanal, built by Christian-IV for naval personnel on 05 Sep 1619, on a former anchor-forge. It is of Renaissance architecture. Its oak coloured pulpit is the oldest preserved one, since 1662 and richly decorated. Despite bombardments and two fires in 16th to 18th Centuries, it still retains its original shape
Canal Tours: Hourly tours for 60 minutes start from both boat points: one near Holmens Church and the other from Nyhavn; the rides are free on Copenhagen Card.
Nyhavn: Originally, a busy commercial port for ships from all over the world since 1673 (with attendant vices and pleasures), today it has many kiosks/vans and restaurants lining the street on renovated buildings.
Roskilde Cathedral (Roskilde Domkirke): Located in Roskilde, a former capital of Denmark in 960 AD, this Lutheran Church is about 25 minutes by NSB express trains from Copenhagen Central, followed by a pleasant 10 minutes walk. Open from 10am to 6 pm, it is on the UNESCO Heritage list. It is the first Gothic cathedral to be built of red bricks circa 1170s and with tall spires.
Visit Carlsberg: Free on Copenhagen Card, this Beer Museum shows you the evolution of beer from 4000BC and of Carlsberg Brewery. Don't forget to enjoy one of the continuous 15′ Horse carriage rides (12-2) which will show iconic buildings that have shaped the development of Carlsberg District for more than 100 years.
The Little Mermaid: This sculpture in Copenhagen harbour turned 105 on August 2018. Sketched in Hans Christian Andersen's fairy tale, the mermaid after falling in love with a young, handsome prince on land gives up everything to be united with him. Inspired by her character after seeing a ballet by Ellen Price, a ballerina in 1909, Carl Jacobsen of Carlsberg Brewery had gifted it to Copenhagen Harbour. But Ellen Price wouldn't model in the nude; so the sculptor, Edvard Eriksen used his wife Eline. The statue is made of bronze and granite and the folklore is that she surfaces every morning and evening after swimming in the sea, to perch on that rock with a longing look for her prince.
With that my two days came to a close in Copenhagen and I moved to Oslo, the next day.
About Author