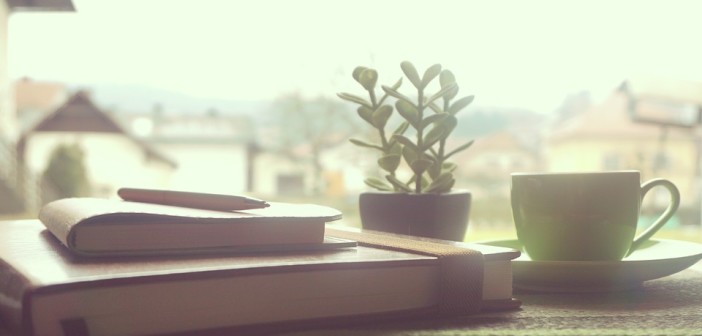 Bridging the gap: Connecting Senior Citizens & Startups
Dr. Pavan Soni continues the series on connecting senior citizens & startups with an insight into the various roles and areas where they could offer their experience and wisdom. If you are a retiree looking at second innings options, we suggest you read this. 
In my previous article, I offered the thought of seniors actively sharing their wisdom with entrepreneurs, and while doing so, create a win-win situation across the age and experience continuum. Now is the time to offer some anchoring to the proposal. This article attempts to offer a working model on how interested seniors can offer their time and expertise to upcoming entrepreneurs on various aspects of running a business.
THE CONNECTING MODEL
The core of the model is that of any double-sided market, such as BookMyShow or MakeMyTrip, where on the one hand, there are firms selling their inventory of movie tickets or airlines tickets, and on the other hand, are buyers who seek a wider choice. The listing of inventory happens at various price points and offerings, and then buyers reveal their choices. An online presence eases the transaction between the two parties and makes it sustainable with ever growing traffic. The same is proposed for the exchange between seniors and entrepreneurs.
There are three components to the model. Firstly, the listing of competencies of seniors; secondly, task listing by the startups; and thirdly, matchmaking that engages with mapping the skills to the requirements. In an ideal state, the aspect of matchmaking could be automated as the model picks the pace and have sufficient talent and tasks listed. Let us discuss each of these elements in detail.
LISTING OF COMPETENCIES BY SENIORS
SO WHAT DO WE MEAN BY COMPETENCIES: Competencies stand for the individual's abilities honed over time and which lead to a repeatable and reliable outcome. With time, several competencies become dormant. The notion of the platform is to give fuel to the long honed competencies which, owing to lack of opportunities, have withered away with time. Let's talk about a few of these.
Some of the core functions within any organisation include product development, sales and marketing and process management, amongst others, and the support functions constitute of finance and accounting, human resources, training and development, and facilities management, amongst others.
HOW TO PUT THESE TO USE: Competencies in demand within human resources could include conducting recruitment interviews, designing job descriptions for new roles, negotiation, personality assessment, in-boarding, induction programme, goal and objective setting, and performance appraisal, just to name a few. Let's talk about the human resources related competencies. One of the most critical functions in a startup is right hiring. The founding team has to look for people who share the vision, are passionate, and bring about complementary skills. Getting such people to work for a startup is not trivial, for if they have talent, they may demand more money, and vice versa. That's where the wisdom of the senior would come in handy, where she can identify the right fit in just a few interactions. A senior can similarly list out a range of areas where he or she has a relatively superior subject matter appreciation and working knowledge, and shows an expression of interest. The imperative is to look at competencies in a wider manner, and not be limited by the typical organisational function. Equally important is to keep in mind areas which the individual is already good at and those where he/ she has an interest in honing further competencies. Better still, if the senior could substantiate the interest with a brief on the relevant work experience, or knowledge.
HOW STARTUPS COULD ENGAGE SENIORS
The key different between a startup and an enterprise is the level of process maturity and overall uncertainty. Startups offer a far more unstructured work environment than a large firm, which could be because of low levels of process definitions, role assignments, capital unavailability, and other social factors. While this general uncertainty helps the setup make rapid strides in learning, the same environment, if continued, can lead to the implosion of the setup. One must appreciate the importance of bringing discipline and robust processes for a startup to scale and become a more predictable setup. That is precisely where seniors, with their enormous work experience and sound work ethics, contribute to the startup.
FIGURING OUT ROLES & TASKS TO SUIT SENIORS: Here, the imperative for the startups is to identify the conventional and the not so conventional roles that could be taken up by the seniors. Certainly, there are roles and responsibilities which, more than others, suit the seniors.
* Some of the key identifiers of such roles would be, high level of repeatability, low levels of error tolerance, process oriented, and where the startup is needing to scale to an enterprise size. To name a few, the roles could include employee engagement and motivation, setting up processes to reconcile and manage inventory, payment process, vendor registration and vendor relationship management, and skill training, amongst others. In certain industries, say educational services, the seniors can even play a lead role in customer facing engagements, such as teach children and adults, offer counselling to parents and students, and help instil discipline in fragile or ailing processes.
THE REAL MATCHMAKING
Finally, the component of connecting the two sides of the market comes. How do you being seniors and startups together? Being an new concept, the market of seniors engaging with upstarts remains largely uncertain. Some of the uncertainties come from the identification of competencies, getting the right skills, shaping the roles that could be taken up by seniors, arriving at the win-win engagement model, and managing systematic interventions regarding competence enhancement, performance management, and compensation and benefits, amongst others.
That is where Silver Talkies will work with both the parties in making a working model run where there is a value add for both the sides. As for the upstarts, they would be able to address their talent problems and infuse the much-needed discipline in the ways of managing the processes in their ambition of scaling up. For seniors, they get another innings to make an impact while being engaged with the sunrise sectors of the industry. Needless to say, the social and economic impact would be enormous, for now, the dormant talent is put to productive use, and through the entrepreneurial activities, more jobs and economic activities are created.
If you are a senior citizen, a retiree interested in the concept and looking at a second innings, do write back to us on mail@silvertalkies.com on how would you like to make a contribution and we shall send you the relevant details.
We look forward to your support in taking this idea forward!
To read the previous article on this topic, click here
---
In an attempt to bridge the gap between youth, innovation, experience and wisdom, Silver Talkies, in collaboration with Innovation Evangelist Dr. Pavan Soni, aims to bring interesting second innings opportunities to retirees wishing to associate with startups and other organisations. We would be happy to be a conduit for connecting the two and could conduct interactive sessions with Dr. Soni for interested retirees on the scope and nature of the association.
So, if you are retired and think you have time at your hand, with a passion for sharing your insights with those who need it, do join in, and we can look at second career opportunities alongside budding entrepreneurs. Write to mail@silvertalkies.com to know more.
About Author