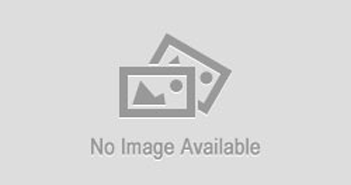 Senior friendly Smartphones & Tablets
Senior friendly smartphones and tablets can open up a whole new world. We bring you some easy to use phones and apps for elders.

A smartphone opened up a wider world for senior citizen Bibhash Mukherjee from Kolkata, India. "Our Chicago based son bought it for us so that we could do video calls on Skype. Now we have two tablets as well, as both me and my wife want to browse individually according to our interests," says Mr Mukherjee. Smartphones and tablets are increasingly becoming popular among senior citizens in India. AZ Research's study of 1,900 senior citizens (aged 51 above) in 2013 showed that three in five elderly are using smartphones today. The trend is largely driven by the need to stay connected as families tend to be nuclear and seniors often live far from their children. Mr Mukherjee, 69, is not alone in his new found connectivity. While researching this article, we came across senior smartphone and tablet users with varied exposure, interest and comfort levels with mobile technology.
Most elders in India use their tablets and smartphones for staying connected to their children (FaceTime, Skype, Viber), surfing the web and to email friends and family. For senior citizens, a smartphone makes staying connected much easier and many people prefer to gift one to their parents for that simple reason.
Tablets can be even better as they are bigger in size, making it easier for many elders with vision problems. Priya Nigam, VP Marketing, Pinig Tech, a company that makes customised tablets for various age groups, says that their tablets for seniors come pre-loaded with useful apps to make it easier. Many of these apps can also be remotely updated by the Pinig customer care team, making it a cakewalk!
"Technology should be accessible, easy to use and affordable for everyone. Your 70 year old dad can use the Senior Tab to watch his grandchildren learn their first words," says Piyush Nigam, co-founder, Pinig Tech.
A 2012 McKinsey Study says that "for seniors, tablets address some of the biggest traditional barriers to technology. Arthritis and other impairments often limit a senior's fine motor skills — a disability is incompatible with mouse and keyboard requirements. Tablets deliver touch screen technology, facilitating usage and minimizing user frustration."
While there are tech-savvy elders, there is also a segment that is new to gadgets and not entirely comfortable handling it alone. Many find smartphones and tablets with too many features confusing. Phones and tablets that offer simpler solutions are ideal for this segment. Manufacturers are clearly seeing the potential of this untapped elderly market in India and in recent months, companies like Philips and Mitashi, apart from iBall have launched phones specially aimed at the elderly population.
Planning to buy a gadget or gift one?
Given the variety of choice in the market, it can get quite confusing to select the right phone or tablet for seniors. If you are buying a tablet or phone for your parent, it would help to talk to them and know what their level of comfort is and what they are going to use the phone/tablet for. "My mother runs a small home based business and after I bought her a smartphone (Samsung Galaxy Grand 2) and downloaded Whatsapp and Facebook, she finds it very easy to interact with her clients," says Zoya Hameed from Mumbai.
The uniformity varies. Some senior citizens find touch screens confusing while others are extremely comfortable using their touchscreen smartphones and tablets. Research on this demographic and technology use in India is hard to come by but a report on Older Adults & Technology Use by the Pew Research Internet Group, US, shows that tech usage varies among the elderly everywhere. The Pew report says, some elderly citizens face several difficulties while adopting new technologies. At the same time, the survey found that younger (age 65 or older), higher-income, and more highly educated seniors use the internet and broadband at rates approaching or even exceeding the general population. On the other hand internet use and broadband adoption each drop off dramatically around age 75.
It's no surprise then that many senior citizens are often inconvenienced by the standard phones available in the market due to their small font size and interface that many of them find confusing. So for those who would like to use technology with a bit of ease or gift their parents or loved ones, here's a round up of phones, tablets and the apps, after talking to senior citizens and people who have bought these for their parents' use. Many of these are easy on the pocket too.
Senior friendly smartphones and tablets
Mitashi Senior Friend Smart Phone: This Android smartphone is targeted at senior citizens and features a large font dialler, large font for storing contacts and reading messages. There is also an SOS button for emergencies and colour-coded icons that make it easy to distinguish various features.
Pinig Senior Plus Tablet: The tablet is configured with pre-selected apps, based on the company's research with the senior demographic. There are preloaded apps in the tablet like Sudoku, e book reader, health apps for Yoga, a health monitor, Facebook, Skype, apps for booking movie, theatre and flight and railway tickers like Bookmyshow and Makemytrip among others. The tablet is 7.85 inch for ease of use and Wi-Fi enabled. The pricing too is kept moderate at Rs. 9900.
iBall Senior Aasaan2: It's predecessor was one of earliest senior friendly phones in the market, though with mixed reviews. Comes with large keyboard with big buttons, icons and text. There is also a dedicated SOS button for emergency situations with an SOS button at the back thatcan be used by users when they need help. Price: Rs 2980 on Flipkart
Philips X2566: Similar in specifications to the iBall phone. Comes with a big keypad, torch, SOS button, wireless hands free FM Radio and talking keypad. Price: Rs 4290 (Flipkart)
Asus Zenfone 5: The Android smartphone comes with an easy mode which makes it easy for elderly people with bigger icons and lesser options. Price: Rs. 9,000
The Samsung Galaxy Tab 4G and Apple iPad with Retina Display are considered good options, if the person doesn't find the multitude of features confusing. There are several apps that can make it easy for seniors to use one.
Senior friendly apps
Skype & Facetime: Helps elders stay in touch with their friends and family, even if they are far away with video calls.
Swiftkey: Think of this as a super accurate autocorrect. It learns from your email and previous text messages and predicts fairly well what you are about to type, making it a single tap for each word.
Big Launcher: An app that enhances readability by overriding the home screen with large icons. Also provides quick access to commonly used features such as email, time, phone, camera, photos, etc.
Pillboxie: It's an app that can help elders remember their medicine dosage and frequency, with reminders to take them.
Eye Reader: An app that acts like a magnifying glass and lets you read small print in dark areas. Good for those with vision problems.
Audible for Android: With age, reading may become quite a task. This Adroid app has books read out by celebrities. It has a great collection of books, from the latest bestsellers to classics.
Lumosity: A much lauded app for cognitive development, Lumosity creates a training program to challenge your brain and focuses on attention, memory, speed and problem solving capacities.
7-in-1 App for Seniors: Too many apps confusing you? The 7-in-1 EasyFamily AppSuite solves that problem by bringing services like Facebook, Skype, Picasa, Gmail, and basic Internet browsing into an easily usable app for seniors.
This article can be added to constantly. If you know of a senior friendly app, phone or tablet that is not mentioned here, do post about it in the comments section or mail us on mail@silvertalkies.com 
— By Reshmi Chakraborty.
We thank Tarun B, Piya Mukherjee, Elizabeth John, Suchi Govindrajan, Suman Bolar, Poornima Narayan, Yasmeen Iqbal, D Nagarath, Gaurav Talwar & Himanshu Jain for their inputs. 
About Author