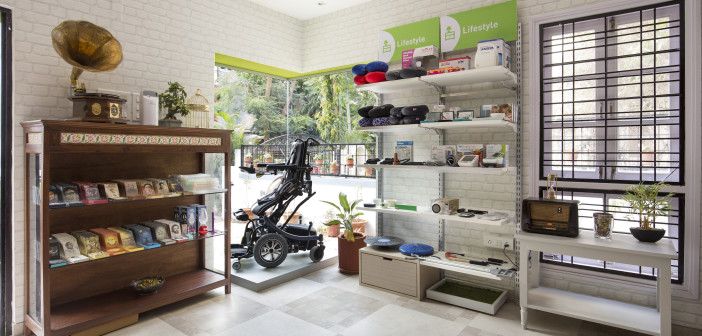 Seniority – Your One Stop Destination For All senior products
RPG Ventures backed Seniority is India's first omni-channel retail destination for seniors, meeting their every possible need. We take a look at what's on offer and how they can help elders. 
Mr. & Mrs. Sharma had been living with knee and shoulder pain for a long time in a Tier-2 city in Rajasthan. Lack of availability of the right products meant bearing with the pain. A chance introduction to Seniority and couple of calls later they ordered a knee heating and a shoulder heating pad that could relieve their pain better than the traditional hot water bags. Both have been feeling happier and healthier since.
Sourcing elder care products had been dependent on stockists and pharmacists until now as one had to depend on them entirely for making the products available. But now there are companies who sell these products online making them accessible at your fingertip. Seniority is a new service provider on the block that offers you more than 2,000 products online across a range of categories – bathroom aids, daily living aids, hearing aids, mobility aids including motorised wheel chairs, bedroom accessories, rehabilitation tools etc. and also lifestyle and hobby products like music and embroidery kits to keep ageing minds nimble and healthy.
Backed by RPG Ventures and co-founded by Ayush Agrawal, Kanchan Tiwari and Tapan Mishra, Seniority is India's first omni-channel retail destination for seniors, giving them an exclusive shopping experience meeting their needs, as well as for their children/grandchildren to find the perfect product, be it a gift or a medical need. The motivation behind it? Agrawal says "Elderly population in our country is growing at a fast pace and so are their needs. However, there are inadequate number of smaller players in the market to service them. With Seniority we aim to bridge that gap." To meet the touch and feel need of this demographic before they buy a product, the company has also opened an expansive Experience zone in Pune spread over 2,000 square feet where one can try the products before they buy. The company plans to open similar stores in other cities as well in the short term.
What have been the learnings on the journey so far? "Biggest learning has been that every senior has very unique requirements, and they really appreciate anyone who is able to fulfil them in a timely manner. We continue to expand our product range to be able to service a larger section of people. Secondly, people almost always pay for better quality products, rather than going for cheaper options. Therefore, we have ensured that our portfolio comprises of high quality products only," says Agrawal.
Seniority's online marketplace can be accessed at www.seniority.in. The company services 19,000 pin codes across India and has multiple payment options available – cash on delivery, card payment, net banking etc. There are no delivery charges. The slick and clutter-free user interface makes shopping a convenient and hassle-free experience for all, including seniors.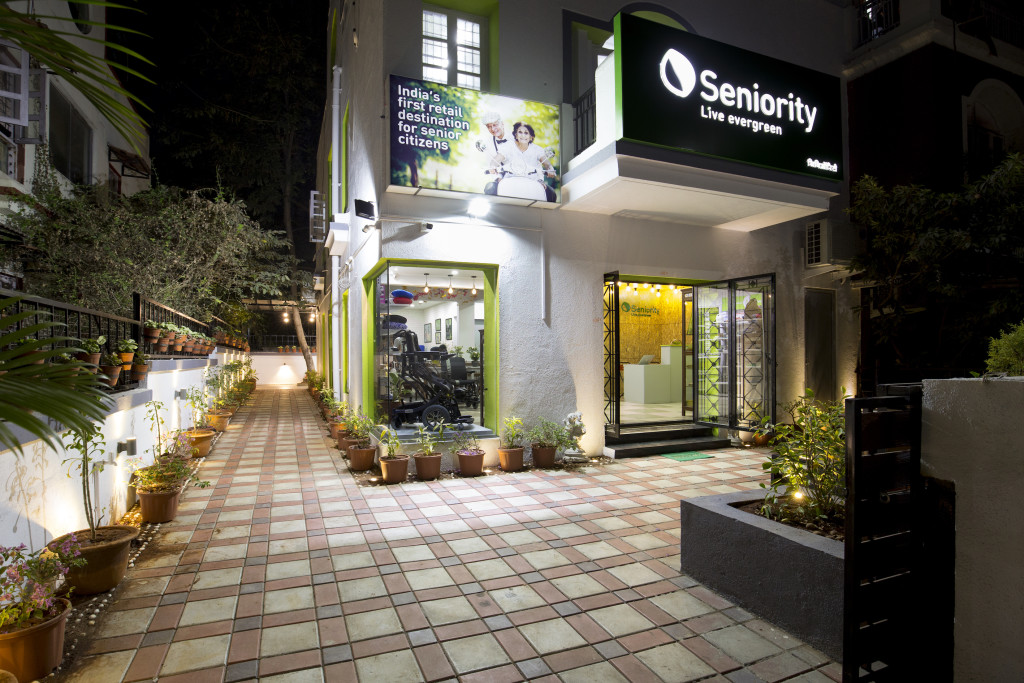 If you are in Pune and wish to visit their store you can visit them at Road No. 9A, Kalyani Nagar, Pune.
In case you are wondering how to go about choosing the right product or even the right size online there is help at hand. You can either call 8291051868 and someone will guide you through, as were Mr. & Mrs. Sharma or you can use the size guidelines available on the website. In spite of all this if you happen to order a wrong product the company's favourable return and exchange policy allows you to return or exchange the product comfortably.
So, the next time you are looking to buy a medical product or even gift something to your parents or grandparents do check out Seniority, as their music collection and hobby collection are fairly popular among seniors. If you are a senior and looking for a product for yourself or your spouse Seniority can be your one-stop destination for all medical and lifestyle needs. The website offers site wide discount on all products ranging from 5 percent to 40 percent.
Seniority extends a special offer to Silver Talkies readers. You can get an extra 10 per cent discount on Seniority products for purchases over Rs. 999. Write to us at mail@silvertalkies.com for the coupon code.
About Author