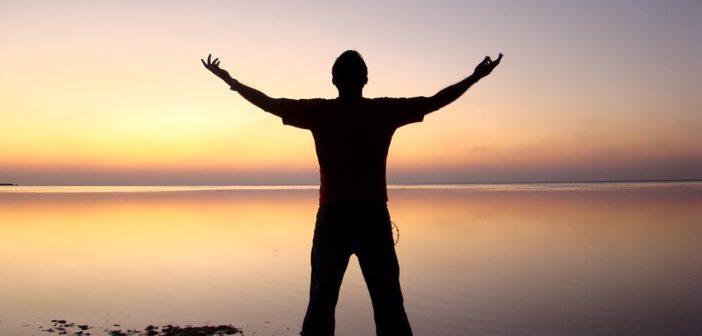 Finding Your Freedom: How Seniors Can Live An Active & Independent Life
These simple ways can gift you an independent life beating your age. Try them out and live your silver years on your own terms. 
We all crave for an independent life and the last thing we want is age to interfere in our individual space of freedom. Although aging may not be an easy process, several older adults have shown us that age truly is just a number by being active and independent.
The World Health Organization describes Active Ageing as "the process of optimizing opportunities for health, participation and security in order to enhance quality of life as people age." At Silver Talkies, we are constantly trying to showcase older adults who are living examples of that definition. However, age can bring with it certain limitations. Here are ways in which older adults have navigated these. In the month of Independence, Silver Talkies shares how older adults can stay independent and active.
Living an active life

Incorporating exercise and physical activity to the daily routine can help older adults enjoy a healthy life. According to doctors, having a physically active and engaged life enables older adults to prevent their muscles from getting weak, improve coordination and enhance bone density. Not just that, it keeps the brain health strong and prevents any form of stress and anxiety among the seniors.
Making use of technology for senior safety and independence
Technology has come up with several ways to ensure safety, comfort and independence of older adults. Starting from apps providing medical and life alerts to home care technology including telephones with enlarged numbers, smart applications providing customised control over operating electrical appliances at home, real-time video monitoring devices to make the caregivers aware of any kind of emergency can extensively increase the freedom and comfort of the seniors. With the help of advanced technology, seniors may not have to depend on manual help and can easily get their jobs done online. From getting groceries, medicines and other necessities delivered to the doorstep to booking an appointment with the doctor and paying of bills from home, technology has made seniors independent than ever before.
Staying social always increases the feeling of independence
Several studies and surveys have revealed how a socially engaging life can reduce physical and cognitive decline among the seniors. In India, a country of over a billion people, one in every two elderly individuals suffers from loneliness, says a study by the Agewell Foundation. Social activities enhance an older adult's ability to continue managing and controlling his or her own life and sustain self-esteem along with having a purpose in life. At Silver Talkies, we recognise the importance of social engagement for our active seniors and try to bring them together through peer group interactions and activities. If you live in Bangalore, find out how you can build your social network with Silver Talkies.
Having a smart budgetary plan
Financial independence plays a vital role in maintaining an individual's freedom and having a nest egg in place is of great importance as we grow older. Money always remains an area of concern in one's older years and a smart budgetary plan post-retirement can make the silver years absolutely stress-free and enable seniors to live independently. Opting for an independent health insurance cover helps a great deal in meeting the healthcare expenses in later stages of life. Some additional sources of income like mutual funds, real estate and stocks can serve as a steady source of income for older adults and help them meet required expenses without having to be dependent on anyone. Appointing a financial planner for smart planning of post-retirement budget and making use of budgetary tools and applications available to track monthly and non-monthly expenses may help gain financial independence.
Being independent is the best way of living life and age should ideally not come in the way. Follow these simple hacks and live your life on your own terms — independent and free!
---
In case you want to know more about making your silver years happier, click here.
About Author