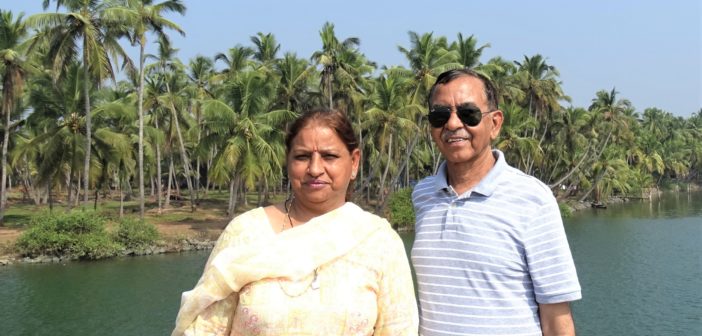 Sharing the Load: Meet The Sonis
The Sonis prove why couples need to support each other as they grow old together. Here's a look at their life and how couples could maintain their individuality as well as be each other's support system.
He is 66 and retired. She is 57 and working. In their 36 years of married life, Subhash and Rajni Soni have always supported each other. So, it was no surprise that when she got promoted to Principal at a Government school that was 100 kms away from their home, the newly retired Subhash decided that they would move closer to her work and he would help run the household while she worked!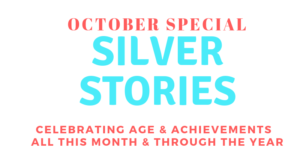 Rajni and Subhash Soni from Dharamshala, Himachal Pradesh have been Government employees – he worked with the Himachal Pradesh State Electricity Board and retired as Assistant Executive Engineer in 2010; she is currently Principal, Government Senior Secondary School, Forsythganj – Dharamshala. Like in any Government service, their life has seen its fair share of transfers and the journey has been quite a 'mountainous' one! However, their dedication and support towards each other has never faltered.
The Family Years
A B.Ed by training, Rajni got her government job offer when her son was only two and decided to take it up even though the school was a two hour train ride away. "It was not essential for me to work but I always felt that a double income family would allow us to have a more stable future. And a government job offer doesn't come every day; I didn't want to let this opportunity go away. Plus I knew that my husband would help me out."
As the years progressed, they divided the workload, something that was to continue a lifetime. By the time both their children started going to school, the Soni household ran like clockwork. Both of them would be up by 6.30 am; Rajni managed the kitchen while Subhash dusted and swept the house and got the children ready. And by 8.30 am the entire family was ready! At night while Rajni cooked, Subhash looked into the children's homework and even lent a helping hand in the kitchen.
Retirement For One; Work For Another
In 2010, Subhash retired from his job and was ready to lead a relaxed life in the home they had built in Dharamshala. By this time their children had flown the nest – their son was a commissioned officer in the Indian Navy and their daughter was completing her Bachelors in Dental Surgery from Sundernagar. In late 2013, Rajni was promoted to the post of Principal and was transferred to Government Senior Secondary School, Jwalaji; nearly 55 kms away from home, an approximately 3 hours bus ride in mountainous terrain each way.
That's when Subhash decided to put his retirement to good use and support his wife. The couple shifted to a rented place close to her school and while she went to work, he did his usual household chores plus some cooking. Then he would go visit the nearby temple, catch up with the neighbours, do the daily bazaar at the market and lunch would be together at home. In the evenings, they would go for a walk together; sometimes he would help her with her office administration work and at night they would wrap up the remaining household work as the team they had always been.
"This dependency on each other is good as it builds emotional support," says Amruta Lovekar, a gerontologist working with geriatric social enterprise Echoing Healthy Ageing. But she also cautions that "one must develop other relationships outside the marriage."
Lovekar talks about the importance of finding a purpose in life while people are still young, something outside the marital relationship. "It could be a hobby, an interest or even other relationships. This is extremely important because when a void is created at the loss of a spouse, the grieving partner has something that helps bridge the emotional gap."
Partners In Life
Being each other's support system comes naturally to Subhash and Rajni and could be an example to many. "I knew that if I didn't support her, she would have taken voluntary retirement. I was not doing anything, so I felt that I should help her out." said Subhash.
This sentiment is shared by Rajni who felt that if he hadn't travelled with her to these stations in the last few years, she may have given up her job.
There were times when Rajni felt that she was being unfair to Subhash, he was supposed to be relaxing and enjoying his retirement but here he was travelling around the countryside for her work. Subhash talks about how sometimes he would be too tired to drive and his arms would hurt or how when he developed cataract his confidence of driving in the dark was reduced immensely. But he is quick to add "It was my responsibility to make sure she was at work on time, how could I not do that? So, I would tie bandages on my arms and drive!"
According to Geriatric Psychiatrist Dr. Soumya Hegde, a companionship like this ensures that one leads a healthier lifestyle. Older couples choose to stay active and alert because they have each other to look forward too. "While loneliness kills, it is companionship that keeps you alive." Many of Dr Hegde's patients come to her when they lose 'the person around whom their world revolved' and she is constantly trying to help them overcome this emotional emptiness by discovering a spark – something that gives them joy and a purpose to life.
For Subhash and Rajni, that spark is being discovered gradually as the time to retire from the professional world is drawing close. Rajni, who is now posted back in Dharamshala is due to retire in May 2019. The Sonis have gotten older, their energy levels are not the same but their desire to be independent is still very much intact. The couple have joined their local Rotary Club and actively participate in its activities. Rajni wants to immerse herself in cooking up a storm at every meal; Subhash would rather sit back and enjoy a peaceful religious discourse or a heated political discussion! However, ask the team what they would like to do together, it is no surprise that with the journey they have had they both say – "Travel!"
About Author