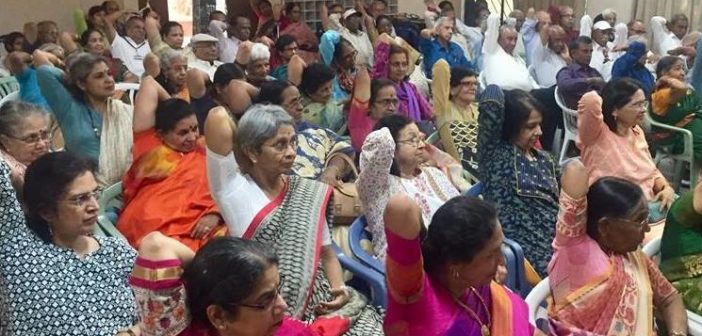 SILVER TALKIES ADDA EVENT: CELEBRATING INTERNATIONAL WORLD ELDERS DAY
As part of Silver Talkies Events at The ADDA- A Hangout for the 55+ A Social initiative of Rotary Club of Bangalore Cantonment and Silver Talkies, we celebrated International World Elders' Day laced with loads of good health, music and dance that stirred everyone soul.
A SPECIAL EVENING CURATED FOR OUR SENIORS: Interactive session on Mindfulness by DrShobha G This was a highly Inspirational and Empowering session filled with deep practical Insights by Dr. Shobha G on how to keep your mind clutter free & live in the moment. Odissi dance performance by Karishma Iyer Karishma enthralled us all with some deft footwork and graceful movements through 3 pieces of beautiful Odissi dance performance To begin the program and set the tone, five ADDA members entertained the audience with a Hindi film song and received an encouraging round of applause.
Adda member, Ms Priyadarshini shared her own interpretation of the ADDA as an acronym– A for Awesome (the word speaks for itself); D for Delightfully Delectable (we nurture and savour every minute); D for Driving force (it energises and empowers us to participate in the events); A for Awareness (many facts of life have come to light).
For more pictures, see our FB album Silver Talkies Celebrates International World Elders Day
About Author