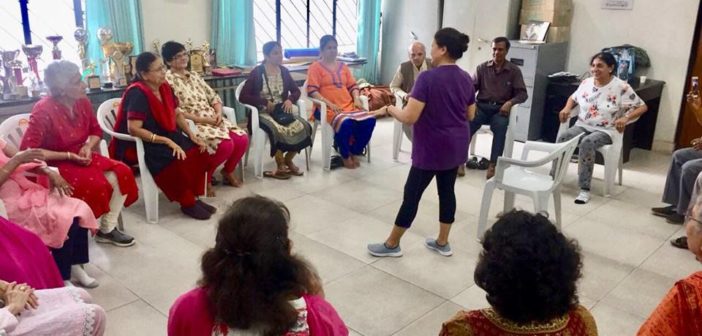 SILVER TALKIES ADDA EVENT: CHAIR YOGA WORKSHOP
As part of Silver Talkies Events at The ADDA- A Hangout for the 55+ A Social initiative of Rotary Club of Bangalore Cantonment and Silver Talkies, we hosted a Chair Yoga workshop conducted by Yoga Acharya Dina Khimasia.
Yoga remains one of the most effective and powerful practices that impact our physical, mental and spiritual health. Yoga Acharya, Dina Khimasia, 60, is an advocate of Yoga for everyone, especially elders. She had an introductory workshop on Chair Yoga and easy to do Mudras that can help tackle specific ailments like diabetes, insomnia, back pain and lots more. Dina also brought along one of her students from her Chair Yoga class who demonstrated few asanas while Dina explained the benefits of each asana.
For more pictures, see our FB album Chair Yoga By Yoga Acharya Dina Khimasia
About Author