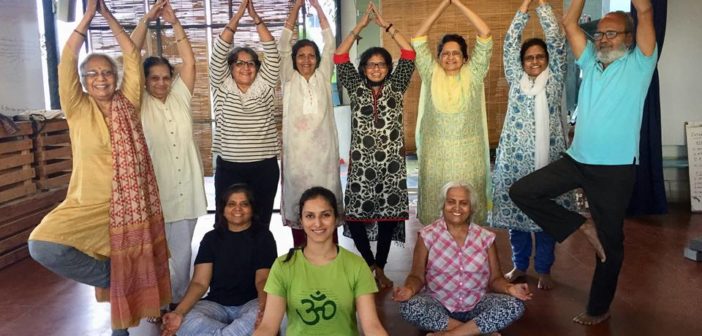 SILVER TALKIES EVENTS: CELEBRATING INTERNATIONAL YOGA DAY & WORLD MUSIC DAY
As part of Silver Talkies Events, Silver Talkies celebrated International Yoga Day & World Music Day with Lahe Lahe and our oh-so-fun Silvers.
Lyrical Yoga by Apoorva Mohini saw our young at heart stretch and move to some soothing music. The grey clouds and drizzle didn't work as an excuse for them. They also showed up with their colorful yoga mats and infectious smiles. Healthy Body, mind, and spirit are what we all strive for and our trusted friends Yoga & Music always deliver!
For more pictures, see our FB album Celebrating International Yoga Day & World Music Day JUNE 21
About Author