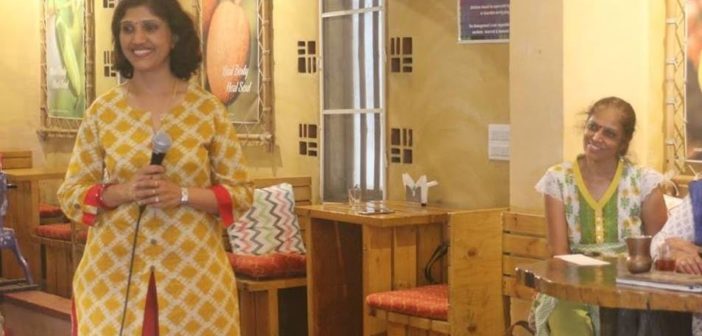 SILVER TALKIES EVENTS: INTERACTIVE TALK ON HEALTHY AGEING BY DR.SHOBHA.G
As part of Silver Talkies Events, Silver Talkies hosted a free Talk by Dr. Shobha.G that touched every aspect of a holistic approach to ACTIVE & HEALTHY AGEING at GreenPath.
The enriching talk left our silvers feeling all energised and look at their days ahead with utmost positivity and good vibes all the way! Main pillars of Healthy Ageing covered were:
*Healthy diet
*Sleeping well
* Regular exercise
*Healthy & Active Mind
In a fun experiment, Dr.Shobha asked our silvers to try and hold a handful of water without letting a single drop flow out. While that seemed impossible, the message was that similarly in our life there is nothing we can hold onto forever. Be it age, physical appearance, agility, time, circumstances. But we can learn to enjoy and cherish what is in our hands as long as it lasts. The talk ended with Stephen Hawking as a fine example of how he didn't let his physical challenges cage him, instead used his active mind & mental strength to fight all odds and keep going. Thank you Dr. Shobha G and our venue partner GreenPath for a lovely morning that left our silvers go back with a wealth of knowledge and take charge of health in their hands.
For more pictures, visit our Facebook page INTERACTIVE TALK ON HEALTHY AGEING BY DR.SHOBHA.G
About Author