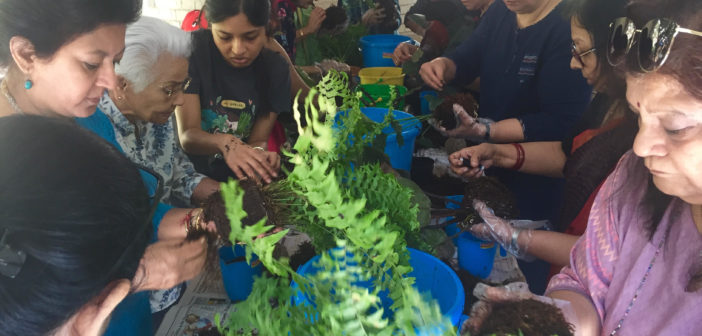 SILVER TALKIES EVENTS: KOKEDAMA WORKSHOP
As part of Silver Talkies Events, Silver Talkies Host A Fun Kokedama Workshop For Silvers
Silvertalkies hosted a fun KOKEDAMA WORKSHOP Meghana Vasisht showed us how to make beautiful Kokedamas, a living botanical statement piece that also serves as a meditative art. Our silvers donned their gloves, lined their workspace and got started.
WHAT IS KOKEDAMA?
Kokedama is a Japanese art that literally translates from "koke" meaning moss and "dama" meaning ball. This moss ball has experienced a resurgence as a modern art form useful for uniquely presented plants and flowers.
TAKEAWAY FROM THIS WORKSHOP
This workshop was aimed at helping our silvers practice the art of Kokedama, hands-on with just a few items and minimal skill.
For more pictures, see our FB album Kokedama Workshop
Want to be part of more such exciting events and talks by Silver Talkies? All you need to do is become our member. Click here to know how to become a member or write to us at connect@silvertalkies.com 
About Author