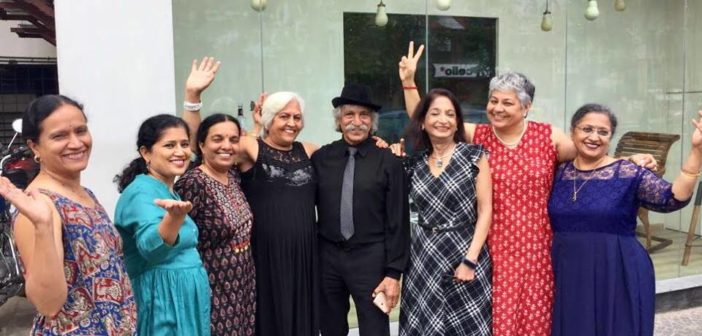 SILVER TALKIES EVENTS: SILVERS DAY OUT
As part of Silver Talkies Events, we hosted a Silvers Day out for our young at heart super silvers.
The movie Baby's day out released in 1994. Fast forward to 2018 and SilverTalkies released Silvers Day Out today! Our super silvers churned out a marvellous Monday. We started with some ballroom dancing, laughed over a cuppa, stopped the traffic to get across the road, stuffed our faces with a big fat Chinese lunch. Because you know they say go big or go home and we weren't planning on heading back home early! Had generous scoops of mango ice cream and then watched the movie 102 not out. All in all an insanely fun day that ended with planning the next day out.
As you can see, Silver Talkies Events is all about fun and dance.
For more pictures, see our FB album Silvers Day Out
About Author