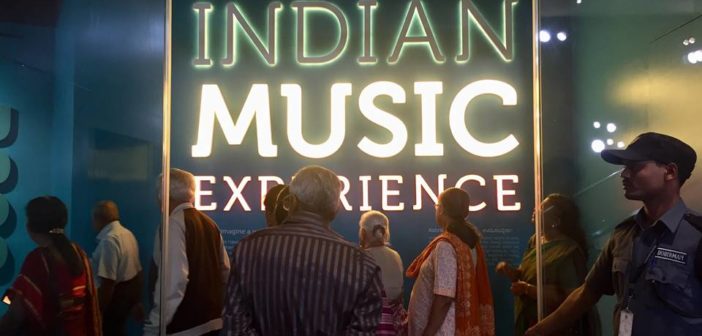 SILVER TALKIES EVENTS: VISIT TO INDIAN MUSIC EXPERIENCE
As part of Silver Talkies Events, Silvertalkies curated a specially guided walk for seniors at the Indian Music Experience.
India's first interactive music museum, Indian Music Experience (IME) is a vibrant music hub, providing visitors an educative and a unique cultural experience of India's rich musical heritage. IME is India's first interactive music museum that lets you experience all things MUSIC – discover various genres, explore the stories about iconic songs and music makers, marvel at the beautiful musical instruments and artefacts on display, and create your own music. Traditional or contemporary, young or old, the IME has something for everyone. Our silvers discovered the classical legends who were pioneers of the world music movement, and got a glimpse at some of the enablers and iconic venues of contemporary music in India. They learned about various folk and tribal communities of India, their songs and the contexts in which these songs are sung.
A striking red wall featuring the Instruments gallery had a stunning double-height display of over 100 musical instruments from across the country, along with information on their origins, making and playing techniques.
Thematic memory boxes, a photo opportunity with the poster of an iconic Hindi film, background score interactive made our silvers feel like kids in a candy store! At the sound garden, each musical installation explores its distinct sound, material, and vibration. This was truly a memorable auditory experience for us and each one of us left a sense of pride and joy to have a marvelous space like the IME right here in our city! A MUST VISIT FOR ALL AGE GROUPS
For more pictures, see our FB album Silver Talkies Visits Indian Music Experience
About Author