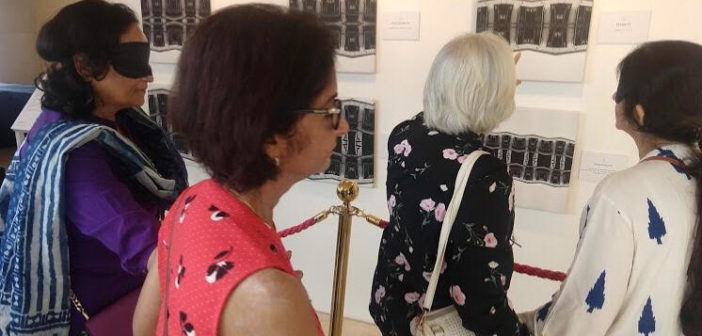 SILVER TALKIES SOCIAL MEMBERS MEETUP, NOV 2019: ART GALLERY WALK AND LUNCH
As part of Silver Talkies Social Monthly Meetup For Members, Silver Talkies Hosted UnGallery Walk – An Interactive Art Tour
This month our members-only meetup was at Art Bengaluru 2019 at UB City. Artflute curated a unique art experience and an interactive walk for Silver Talkies that took us through some of the most exciting exhibits. Members were guided to engage with art beyond the frame and discover a new way of experiencing contemporary art.
It was a morning of meaningful conversations around art and beyond. About Artflute Artflute is growing to be the most loved online marketplace for world contemporary art. With the core objective of having meaningful conversations around art, Artflute offers a curated collection of original contemporary art and limited edition prints by the world's independent artists. After the art gallery walk was time for some art on a plate. We headed to Fava to indulge in some delectable lunch. It was a time for members to catch up on all their stories, welcome new members and discuss the next month's meetup!
For more pictures, see our FB album Silver Talkies Social Members November 2019 Meetup
Want to be part of more such exciting events of Silver Talkies? All you need to do is become our member. Click here to know how to become a member. 
About Author