Silvers At Work: Pune Senior Citizens On Charitable Missions
From helping village women earn a living to waste management initiatives, these Pune senior citizens on charitable missions can be role models for many of us.
Most of us spend a lifetime looking after the needs of our family and attending to the rigors of carving out a career. And since nurturing our own passions and attending to the minutiae of daily life takes a fair bit of time, we're really not left with much, in terms of time and energy, to give back to the society. But here are three senior citizens, who have made it their life's work to make their city, and the society they live in, a better place, a greener place.
Sudha Pai – the waste-management warrior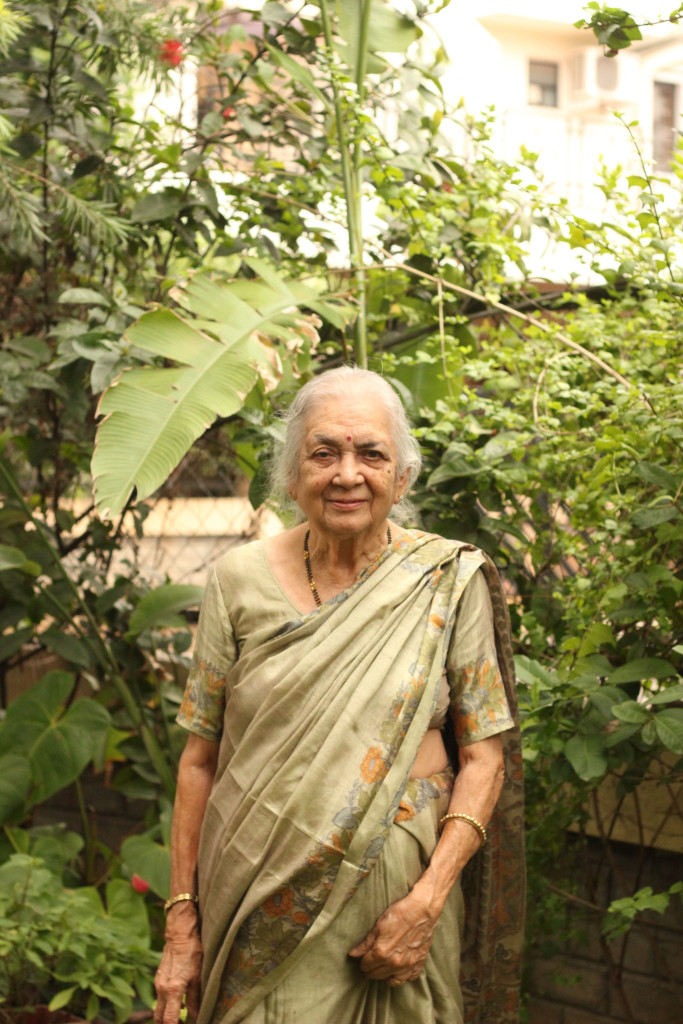 If you live in Pune, chances are that you've heard about Sudha Pai. And if you're a green living enthusiast, who wants to reduce the waste that you plough into the city's landfills and garbage dumps, then you already know that this soft-spoken 81-year-old is the doyenne of waste management who first coined the phrase, "Your garbage is your responsibility". While this mantra is gaining momentum, with more people trying to learn about garbage segregation and vermicomposting, Pai started on this path many years ago when she moved to Pune in 1977.
"After living in the National Defence Academy in Khadakwasla for many years, where life was very structured, I first saw overflowing garbage bins when we rented a flat in Model colony," explains Pai. Not someone to turn the other way and ignore the city's sanitation issues, she started showing other people how to segregate their wet and dry garbage, and compost their kitchen waste and use this black gold in their gardens.
The daughter of an Ayurvedic doctor, who loved gardening, she always had a garden to tend to and working with nature rather than against it, was something she'd been taught to do right from her childhood. Having grown flowers, ornamental plants, medicinal herbs, fruits and vegetables in the various gardens that she has tended all through her life, she believes that it's her love for nature that eggs her on to help keep her part of the earth, clean and healthy. "Tending to nature is my way of expressing my spirituality. Since we are a part of nature, it's only fair that we do something to look after it."
Pai, who joyfully shows me around the gardens that she has built on the different terraces of her bungalow, shares that people wouldn't have to go to hill stations to enjoy nature, if they could tend to plants in their own home. She gives talks, holds demonstrations and even invites groups of adults as well as children, to her house to teach them simple ways to grow a slice of greenery while reducing the garbage that goes out of their home. While vermi-compost is a way to let earthworms help demolish the wet kitchen waste that you throw out to turn into a rich natural fertiliser; bio-culture and eco-friendly microbe solution, are the two other methods that she teaches to help break down kitchen waste into something that plants thrive on.
Lately, she has been working with the local municipal schools to make the children there more aware of the right methods of garbage disposal. "I invite the children to my house and celebrate their birthdays with a small party and potted plants for each of them. I weave in waste management lessons into the celebrations and then follow up with them about how they're continuing this work," she shares.
So, what keeps her going? "I just want to make people aware of the different options available to them, which I hope will stop them from littering," says Pai.
Sister Rosalia – the nun who helps women earn their families' respect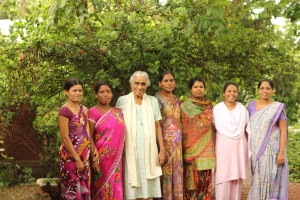 At first glance, Ishwari, the skill-building center in Phulgaon, near Pune, that Sister Rosalia runs, looks like an idyllic little farm. With a cottage and a communal kitchen set amidst green kitchen gardens, a winding river in the backyard, and a host of animals – chickens, ducks, dogs, rabbits, cats, cows and once, even a horse, this is the kind of place that soothes an urban soul with the balm of serenity. But don't let this fool you. Within the sprawling but simple kitchen, there's always a flurry of activity and a host of heavenly aromas that can give a five star hotel's state-of-the-art kitchen some serious competition.
A group of local village women turn out treat after treat, baking, cooking, canning and preserving food, all of which is sold at exhibitions or on order at the most pocket-friendly prices. From oven-fresh ginger biscuits and a plethora of pickles to lip-smacking spring rolls, wines, herbal tonics and decadent jams, there's always a treat to tuck into or bring home if you wander into the kitchens. What is also interesting is that the women who work here are not only trained cooks, but also businesswomen, who learnt all these skills in the 9-month long training program that Sister Rosalia runs for local village girls and women.
"Apart from cooking and baking, we also teach them embroidery, greeting card making, stitching, medicine making and basic business skills," explains this 81-year-old nun, who started this self-help program 25 years ago, after retiring from the Medical Missionary. "The idea is to teach them life skills that will make them confident, bring out their creativity and make them financially independent." While some start their own eateries or businesses, others who graduate from this program go on to work in factories or stores, more self-assured after the education they receive. Sister Rosalia also feels that these girls go on to create a more peaceful married life sans domestic violence because of the way they handle situations and people in their lives.
But running a program like this in a village as well as managing a culinary business is anything but easy. From convincing the villagers to send their daughters for this program to coming up with new skills to add to the already-existing repertoire to ensuring that the highest standards and proper hygiene are maintained while creating these products, there's always something to keep Sister Rosalia on her toes. "We also operate on funds and gently used kitchen equipment that people donate, and so things can be tight," Sr. Rosalia mentions.
Sheila Christian – the crusader with a passion for helping people and cities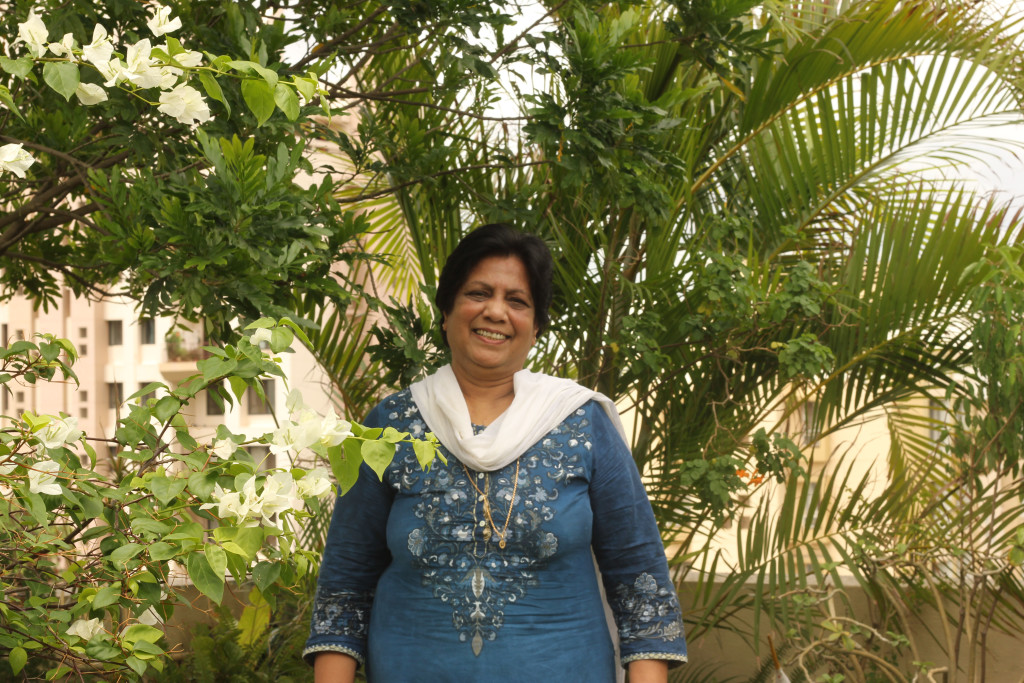 This 69-year-old is a stalwart in the city of Pune, and while many know of her as the lady who helps keep the city clean, she does so much more than this. The Vice-President of the National Society of Clean Cities, she is also the Trustee of St. John's Trust, where she looks after an old age home, an orphanage, a crèche and schools, where underprivileged children get an excellent education and a chance to eke out a career of their own. Christian is also deeply involved in the social development of battered women and used to run a program at the YWCA to impart vocational skills to them. "We taught them tailoring and embroidery, home nursing care, naturopathy and massage skills to help them set up their own businesses or create a lucrative freelance career so they could become financially independent," she explains, adding that these days she dedicates most of her time to keeping the city clean and green.
"It was when moved into our flat on Boat Club Road in 1985 and saw overflowing garbage bins that I started trying out vermicomposting and other methods to convert my kitchen waste into food for my garden." Christian, an avid gardener, used the time when her kids were in school to create a model garden using these innovative waste-management methods and persuaded other people to give it a shot, to make the city a cleaner place to live in. Even today, she conducts workshops across the city to help people manage their wet waste.
For almost 30 years, Christian has been working tirelessly to make the city a better place to live in and has armed several under-privileged citizens with education and skills, to help them cope with their terrifying life situations. So what drives her to continue doing this work, day after day, year, after year? "I think it's a sort of craziness to do something in the hope that it will make a difference somewhere," answers this cancer survivor, who has a pocketful of plans for Pune, and some more.
These three Pune senior citizens are surely an inspiration for others. You can not only help them with their work by donating your time, energy, money or simply by learning, you can also mention their work to other senior citizens who may be looking for a way to use their skill and time for the greater good. To get in touch with them, you can contact them at the following numbers:
Sheila Christian: 09881100270
Sister Rosalia: 07798833216
Sudha Pai: 020-26899296 or via her blog at www.garbagetogardens.blogspot.in
Photographs: Chandana Banerjee
About Author