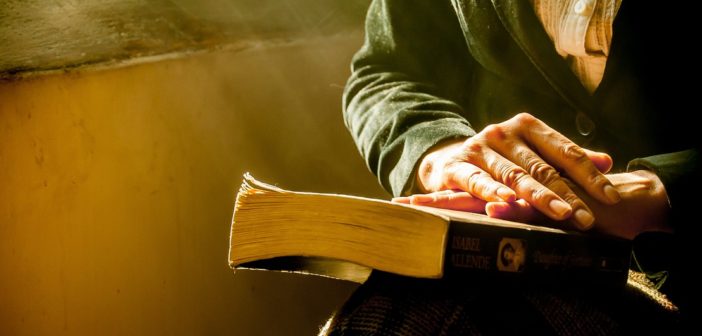 Being A Single Mom In The Eighties: My Mother's Story
Being a single parent is never easy. It was much harder in the early 80s in small town Central India, where Siya Gupta and her sister lived with her mother — a doctor, single mom and widow. As Siya watched her mother ignore the barbs, discrimination and unwanted advances and go about her work, she saw courage and learnt a secret signal or two. Here's her story about her brave mom, now a retired senior at peace with her life.
Sitting with a book in hand she looks petite in a floral salwar kameez. Mom always looked graceful. In fact, my sister and I would be amazed as how lovely she looked without any make-up, in a simple saree and hair tied in a chignon. As gauche and awkward teenagers we were a little jealous of her.
But this beauty gave her so much of stress and agony.
My mother was married in her early twenties to an Air Force pilot while studying in the last year of medical college. She continued her education after marriage. My father supported her completely and encouraged her to pursue postgraduation. My elder sister was born after two years and I after three more. When I was six months old, my father died on duty and then started my mother's journey as a widow and a single mother.
In the 80s, in that small town of Central India where she lived with her parents, it was unbelievingly difficult.
Working as a doctor in a hospital, a male dominated field at that time, she faced discrimination, sarcasm and social outcasting. Yes, this was in late 20th century India, not the middle ages.
"People would bang their doors purposely to let me know that they did not want to see the inauspicious face of a widow early morning as I walked to work past their houses. Some turned their faces," She shares now without a hint of anger. When asked she says, "I realized that was their problem. I was doing my duty by going to the hospital on time."
Didn't these very people have any problem while consulting her as a gynaecologist to deliver the babies, I ask. She smiles "No, then I was a doctor and was addressed as doc saab."
"That's my victory, right? Babies don't follow any time-table and aren't concerned about your marital status," she laughs as she remembers those very people walking into her room with downcast eyes.
Mom wanted to become a doctor. "I owe it to my father who supported my decision when elders in the family wanted me to marry after Class 10th. He told me to go ahead," she shares. A decision that changed her life as otherwise she would have been financially dependent.
I remember my grandfather — tall, thin and yet strong as the rock of Gibraltar. For us home was with nana and nani. Mom never had to worry about us until we were in middle school. Then she was transferred to another city. We observed our mother struggling to cope with hectic hospital duties, to cook and maintain the house and to guard us fiercely.
She taught us to be brave. She created a secret signal that would tell us it was her when the bell rang at midnight. She was wise enough to change it in two days. We had the schedule written on a paper — Monday 2 bells, Tuesday one bell and a knock, and so on. This was fun and felt like straight out of Enid Blyton's stories. It was also a lesson for developing life skills.
Mom hated social functions. "There is a strong discrimination. As a widow you aren't supposed to participate in religious activities. Women are a woman's worst enemies at times," she says with lingering pain.
What about men, I ask. She is quiet for a second. "A single woman is an easy target, there were difficult and scary situations but somehow I managed to come out unscathed. I carried a packet of red chili powder in my purse wherever I went, especially on home visits at odd hours."
"Widowhood is strangely glamorised in Indian society with a strict code of conduct. You are supposed to be and look sad for your whole life and have no right to be happy."
Only the close family knows what a fun loving and gregarious person mom is inside the four walls. Outside the house she is still scared to laugh loudly but now can smile. For years she draped herself in white saris and with inhibition, reluctance and much persuading from her sisters, she started with pastel cottons and silks.
She is calm and composed and today, doesn't care much about people. You fought your battles well, I say putting my arms around her.
"Yes, I did, I am a fighter pilot's wife!"
Our eyes are moist as we remember Papa.
I look at the photograph of my newlywed parents on the side table.
What a dashing couple they make!
---
*All names have been changed to protect identities
---
Liked this story? You may also like the following: 
The pilot who gave her mom the best retirement gift ever
How Sindhutai Sapkal ignored critics to raise over 1000 orphans
About Author