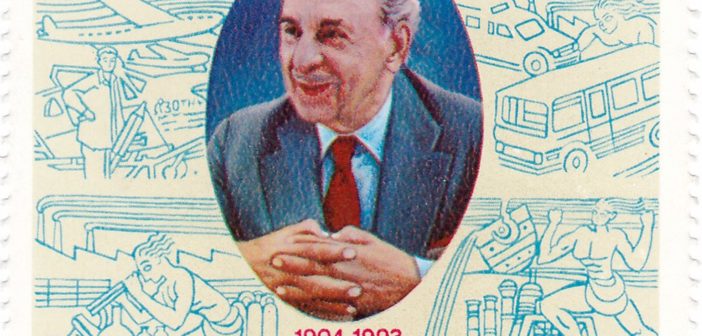 A Sliver Of An Encounter With JRD Tata
A short but memorable encounter with JRD Tata, 55 years ago with a lesson on the tiny details of life. A lesson that's extremely relevant in today's times.
In the Navy Nagar, Colaba area of Bombay, a section of the ocean has been cordoned off so that the members of United Services Club can swim. The club is for officers of our armed forces (army, navy, airforce) and my swim there was 55 years ago when in the balmy air, I had gone as the guest of a navy officer.
We float up more in saltwater so one can see more of the torsos of other swimmers. I recognized J R D Tata doing the backstroke. He was splashing about like anybody else. After a while we happened to be in the shower cubicles at the same time, in our swimming trunks, towels draped around our shoulders.
In the soap dish of my cubicle, there was a thin sliver of Eau de Cologne soap – inadequate to wash off the saltiness off my body. I asked for and unwrapped a new cake of Eau de Cologne and was about to throw away the thin sliver when JRD Tata stopped me and spoke up. "I say, young man, please don't throw away the old bit, stick it to the new cake. The two will fuse easily. Don't waste the soap," he said with a grin.
There was a distinct French accent when he spoke – his mother was French. There were no airs about this luminary of India – he behaved like anybody else. While I stuck the old to the new as he suggested, I grinned back and said:
"Mr.Tata, this is Eau de Cologne, made by Tata Oil Company Tomco, one of yours. You will marginally decrease the overall sale if each soap's life is prolonged."
He nodded agreement, and said with a wider grin: "We'll let the marketing chaps of Tomco worry about that, won't we? In the meantime, you don't waste soap."
Great people pay attention to small details. It is said that Gandhiji used the stub of a pencil till he couldn't hold it any more. Here, after a swim, I saw India's greatest businessman concerned about saving a sliver of soap – to the detriment of his own sales graph.
Tiny things do indeed make a big difference.
---
Featured Image: JRD Tata in a 1994 stamp. By India Post, Government of India, Wikimedia Commons 
About Author