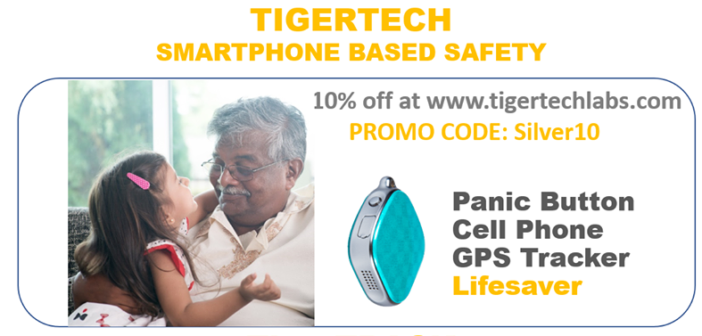 Special Offer On GPS Trackers From TigerTech
Stay safe with special offers on GPS Trackers from Tiger Tech.
Silvertalkies recommends TigerTRACK. It's a small & light wearable tracker phone by TigerTech Smart Living designed keeping the safety of seniors in mind. TigerTRACK has built-in SIM card and SOS Button to ensure safety of loved ones while outdoors.
SOS Button is used for sending emergency alerts and to auto dial emergency numbers for two-way phone calling at any time (even without your cell phone) and instantly alert your family/emergency contacts by App notifications and gives them exact location details.
Silver Talkies users can use the Promo Code Silver10 and get 10% off when they shop at tigertechlabs.com.
T&C Apply: . The promo code is valid for all TigerTech products and only valid for online purchases on tigertechlabs.com . The promo code has no cash value and cannot be clubbed with any other offer . This offer is valid for a limited period only . TigerTech reserves the right to change/stop any promo code or offer or these terms & conditions without any prior intimation . Includes free shipping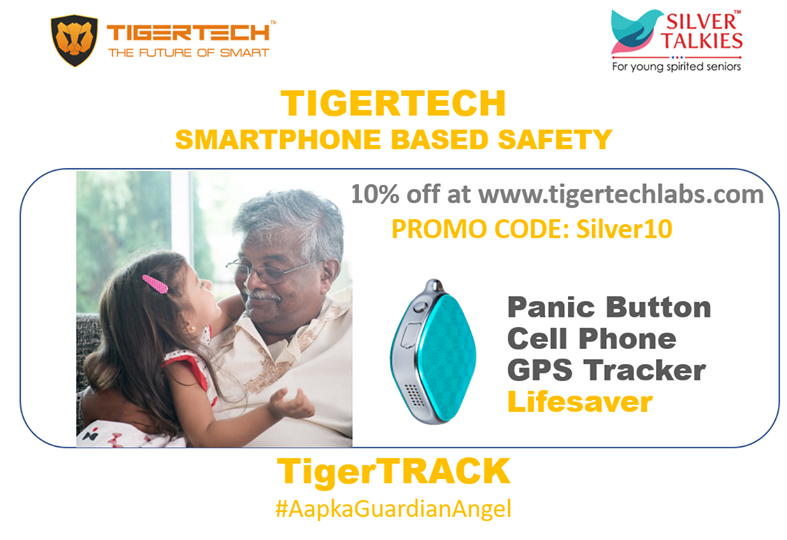 If you are a caregiver worried about your loved one, order it now.
About Author