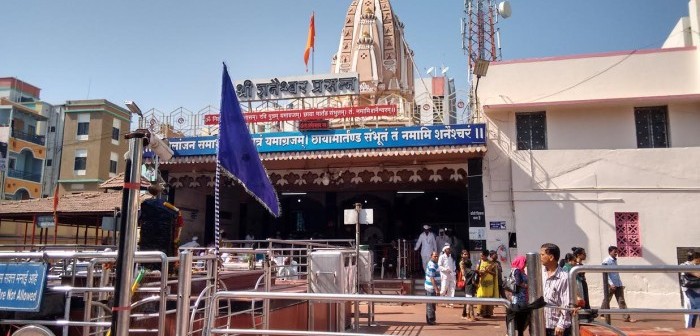 The Spiritual Journey to Shirdi
Shirdi is known as the land of Sai Baba as this is where He stayed for many years. Nidhi Chawla went on a spiritual journey to Shirdi recently and shares her travel experiences for all those who wish to visit this revered land.

Destination Shirdi
Shirdi is located in Maharashtra and is accessible by road and train.If taking a flight, the nearest airports are located in Nashik, Aurangabad, Pune and Mumbai. The nearest rail stations are Sainagar Shirdi, Ahmednagar, Kopargaon and Manmad. We flew down to Pune from Bangalore and then hired a taxi to take us to Shirdi, about 200 km away.
Tip # 1 – Most of the road journey is easy as the roads are good but the last 85 km were treacherous and hard on the back as the road was in a bad shape. Alternate routes are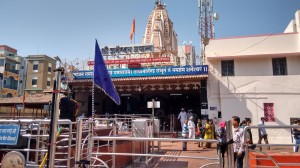 available so please do check with your driver. As for staying in Shirdi, there are multiple options available to suit every budget. We stayed at Marigold Regency, about a kilometre away from the temple. The rooms were good as was the food and the service. The hotel also has a 24 hour shuttle service available to and from the temple.
Vegetarian food is what you will get here in the town and you can try a new hotel for every meal as there are many restaurants around the temple area.
Places of religious significance
One who is a follower of Sai Baba may know about all the main places in the town associated with Baba's life in Shirdi and all the related stories. Hence when I got to see these places for real it seemed like a fantasy come true.
Samadhi Mandir – The main temple is called the Samadhi Mandir and is Baba's burial place. Constructed as Wada or a private house with a temple, the house ended up being Baba's final resting place as per His desire which He is said to have communicated to some of His beloved devotees. The Samadhi Mandir houses a big white marble statue of Sai Baba next to His burial place.
The temple is open from 4 AM – 11.15 PM daily and Aarti is offered four times a day. The early morning Aarti called as Kakad Aarti is considered to be the most significant one and is offered at 4.30 AM. The other Aartis are at 12 noon, sunset and at 10.30 PM.
Tip # 2 – For easy access to attend the Aarti, it is advised to buy a pass for the Aarti of your choice in advance. These can be bought online at https://www.shrisaibabasansthan.org/index.html.
Non-pass holders can attend Aarti too but they get access to the queues after the pass holders have been let in.
Tip #3 – If you wish to attend Kakad Aarti i.e., the early morning Aarti, it is advised that you make the booking 2-3 months in advance as passes for the same are most in demand, hence more difficult to get.
Tip #4 – A devotee can visit the temple any time during the opening hours. However if pressed for time or if faced with long queues, you can view Baba's idol either through a window in the temple wall or from an area called Mukh Darshan from where you can see Baba's idol from a distance.
Tip #5 – Certain times of the day see huge crowds thronging the temple so if you want to beat them locals advise the ideal time to visit the temple is around 6.30-7 AM.
Around the Samadhi Mandir lies Lendi Bagh where Baba used to go for walks regularly and also tend to plants there. The temple compound also has the resting places of some of His beloved devotees like Tatya Kote Patil and Nanavalli. Also here is a museum that houses articles and clothes used by Baba Himself. The temple compound also houses Gurusthan, the neem tree where Baba was found for the first time in Shirdi when He was a young boy.
Dwarka Mai – This is the famous mosque where Baba used to live and also meet His devotees. On display in Dwarka Mai are some of the kitchen tools that were used by Baba during His stay here.
Chavadi – A few meters away from Dwarka Mai is Chavadi where Baba would sleep every alternate night. A palanquin procession is still taken every Thursday night from Dwarka Mai to Chavadi to commemorate this ritual.
Shani Shignapur – Close to Shirdi in Ahmednagar district (70 km away) is the famous Shani Shignapur, a temple devoted to Lord Shani, the Hindu God associated with planet Saturn. Most people visiting Shirdi go to this temple too.
In a nutshell my first trip to Shirdi was a gratifying one, bringing a lot of peace and calm. Navigating crowds and queues may seem a deterrent but given that the whole process is duly managed by Shirdi Sai Sansthan Trust, it is worth a trip if you are a devotee of Sai Baba.
Nidhi Chawla is the co-founder of Silver Talkies 
About Author