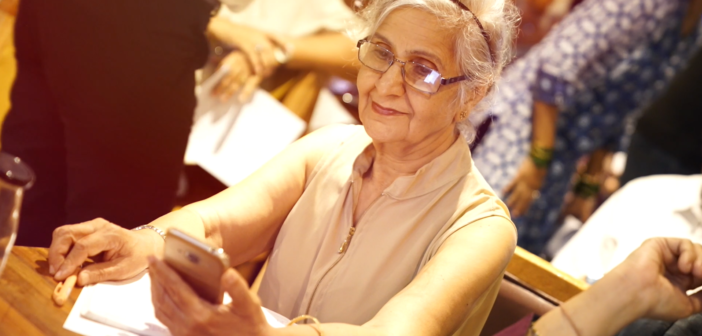 How This Startup is Empowering Senior Citizens with Technology
Technology can help senior citizens lead an independent and active life. The newly launched service Empowerji shows how.
How can I send photos to my son from my phone?
How do I make a video call?
How can I pay my electricity bill online?
If the questions sound familiar, it's probably because they are common technology issues that many senior citizens face. While paying the electricity bill online definitely works easier than standing in queue under the hot sun, many senior citizens are uncomfortable with the idea of online transactions or unsure how to go about it. The same goes for ordering groceries online or downloading an app like Ola or Uber that could make commuting easier.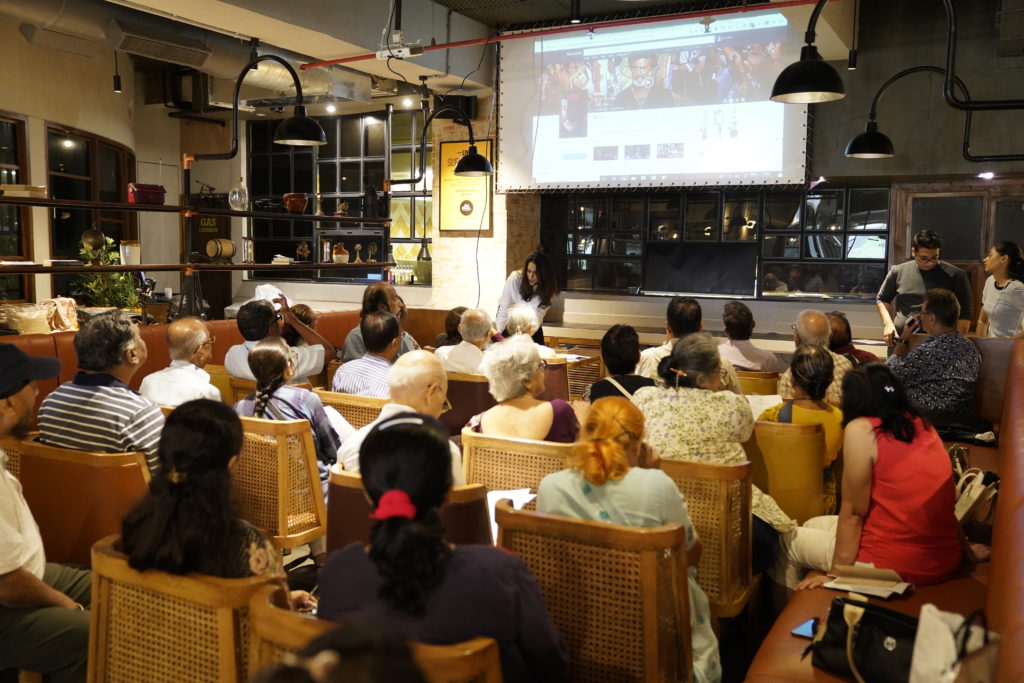 Tech-solutions can add a lot of ease to the lives of senior citizens who are increasingly living on their own or have children who are extremely busy to sit and patiently explain everything to dad or mum. It's this idea that motivated Aparna Thakker to start Empowerji, a service that empowers older adults by educating them about technology.
"The idea for having services for our parents was long embedded in my mind from the days I used to live overseas and my mom was in Mumbai," Thakker says, adding, "From personal experience and interactions within social communities, I observed that there is a gap between older adults and technology adoption."
The solution was to start workshops and instructional content to educate seniors. Empowerji started with pilot workshops in March 2018 and started developing learning content shortly after. The workshops are offered free to senior citizens currently.
The Empowerji team thinks it's important for seniors to get comfortable with technology.
"The fact is that tech is here to stay and will get bigger and better. The sooner the older generations adopt it the better their lives will be," Thakker believes.
How Does Empowerji Educate Seniors?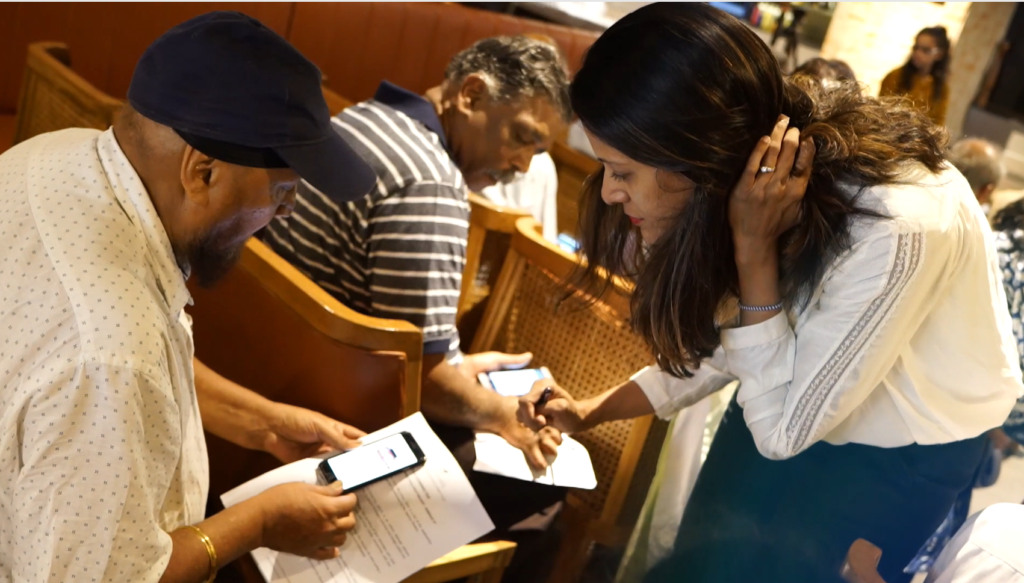 Empowerji conducts Stay Connected workshops for senior citizens across Mumbai. Their older participants are taught how to use apps, pay bills online, do online shopping and informed about cyber security and how to stay safe online. The team has also built free learning videos which includes simple steps on how to use apps and sites in multiple languages. These videos and more can be accessed on the free Empowerji Mobile App available on the iOS App Store and Play Store.
What's Special About the Workshop & Videos?
The Stay Connected workshops by Empowerji cover everything from mobile basics to using everyday apps and websites to make life easy. An advanced version of the workshop gives hands-on learning on five everyday apps. Empowerji can also cover topics based on what a group of seniors may want. The typical duration of a workshop is 1.5 to 2 hours.
The Empowerji videos on their App touch upon tech troubles that senior citizens typically face. You can learn about various tech-friendly services that could really help in your daily life, such as 'How to pay your MTNL bill online'; How to use Google Maps; How to order food from Swiggy; How to renew your passport online; How to buy grocery online; How to add money to an Ola account, to name just a few.
The videos are in English, Hindi and Marathi and soon will be available in other languages thus making them understandable for a wide range of older adults.
How different is it from the standard YouTube instruction video?
"Although there are a bunch of Tech videos on YouTube, they do not talk the language of seniors. At Empowerji, we have tried to explain each and every step in the process with written subtitles to ensure easy understanding," says Thakker, explaining why their videos are different and work well for seniors.
The videos and workshops make a good learning combination. The Empowerji team has conducted several workshops in Mumbai with more in the pipeline from October 2018 onwards. The response has been good with many seniors acknowledging that the workshops helped them find different uses of technology and understand it.
How to Attend the Workshops & Access the Videos
Senior citizens can register for Empowerji workshops on http://empowerji.com/workshop-information/ or even request one to be conducted for their group or community by connecting with support@empowerji.com or on social media www.facebook.com/empowerji.
Seniors with mobility issues can access their videos on the Empowerji Mobile App. Seniors can also signup for their Tech Support service which will be a subscription-based model projected to be launched soon.
All photographs courtesy: Empowerji
Note for readers: This is a promotional feature
About Author